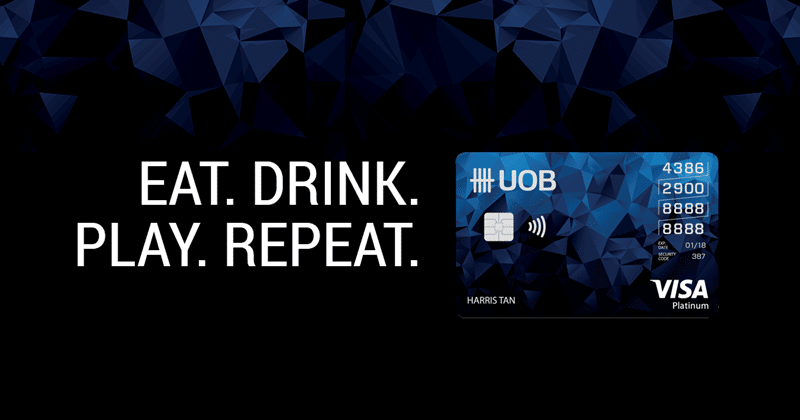 Take a quick glance at the trendy promotional material surrounding the UOB YOLO credit card and you can see that it is a credit card targeted towards young adults – although perhaps the name itself may have given that away.
UOB YOLO offers 5% cashback on online, dining, and contactless – all useful cashback categories for the urban millennial, and covers most of the categories that they would spend on (thanks mainly to the general "online" and "contactless" categories) However, once you take a closer look at the YOLO's cashback mechanics, you'll realise that this card may be more suited for the meticulous rather than casual credit card user. We'll explain why below.
Cashback For The Fast And Furious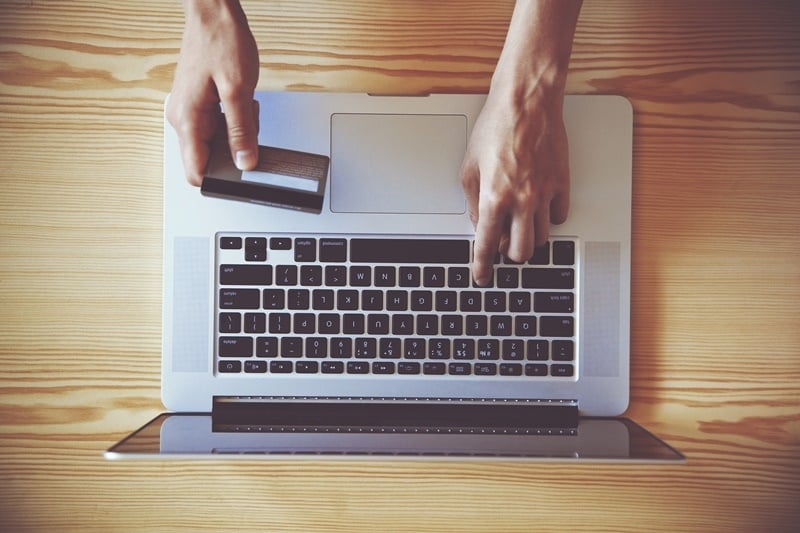 The UOB YOLO credit card gives you 5% cashback up to RM30 a month, but this is dependent on a number of conditions. You must make a minimum of 5 transactions per calendar month in order to qualify for the cashback, and each transaction must be worth at least RM15. Furthermore, the transactions should either be on dining, online, or contactless expenditure.
This should be easy enough to carry out – in fact, prior to 1 January 2020, UOB YOLO credit cardholders had to make between 8-15 transactions to get 5% cashback and more than 16 transactions to get the now-defunct cashback rate of 8%. However, UOB also introduced a new restriction in the January 2020 revision: only one transaction performed to the same merchant within the same day will count towards your number of transactions. So, if you make multiple transactions to the same merchant on the same day, only the highest spend transaction will be counted as one of your five required transactions.
Note that there are some restrictions in cashback eligibility as part of the January 2020 revision – the much-loved JomPAY category has been exempted from cashback, while the "contactless" category excludes government, petrol, utility, and even telco bill payments are also excluded from earning cashback.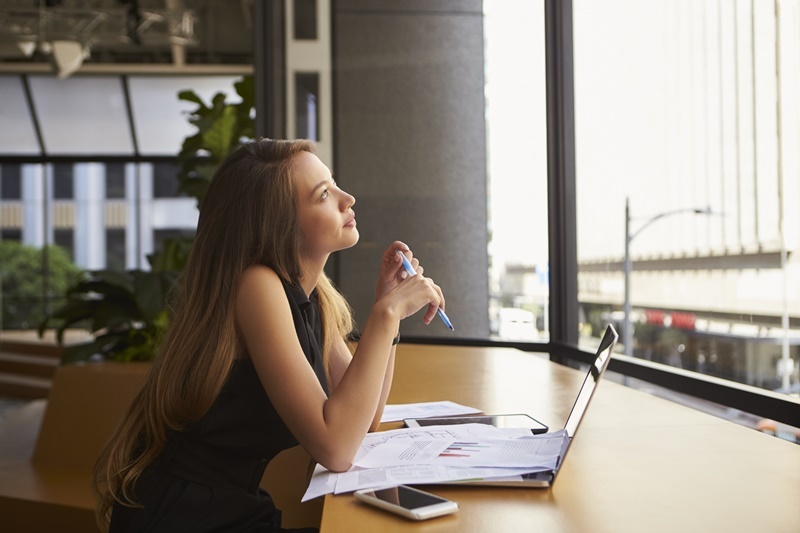 Another very important condition of the UOB YOLO credit card is that the total cashback payout offered to all YOLO cardholders is limited to RM160,000 per month – awarded on a first come, first served basis. So, it's possible that even if you use your card the required five times a month, you may not get any cashback at all – it depends on whether others were quicker than you were to make transactions and qualify for the monthly cashback.
UOB isn't obligated to tell cardholders when this cashback payout limit has been reached, so you wouldn't know whether you end up qualifying for cashback until you check your statement the following month. While this factor may affect the convenience of using this card, you shouldn't write it off completely. Just aim to use your card a minimum of five times at the beginning of each month to increase your chances of qualifying for cashback; for example, you can shop for essentials online at the start of the month.
Given the RM160,000 total cashback cap and a maximum of RM30 for each cardholder, a minimum of 5,333 YOLO cardholders will receive cashback each month. This pool is more generous compared to the pre-2020 version of the YOLO card, where total cashback was set at RM110,000 and capped at RM50 per cardholder, offering cashback to at least 2,200 cardholders per month. Therefore, the UOB YOLO is now capable of giving out cashback to more than twice as many customers as before, but sadly each cardholder gets up to RM20 less.
Cardholders we know have told us that they still managed to get cashback on transactions made on the second and third week of the month – the increased cashback pool and reduced monthly cashback cap per user definitely play their part here.
Your YOLO Requirements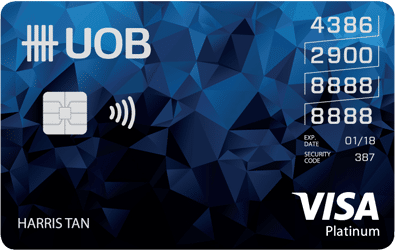 The minimum annual income required to apply for the UOB YOLO is RM36,000, or RM3,000 a month. Some fresh graduates may be able to meet this income threshold immediately upon entering the workforce, but others may have to wait for a bit to reach this financial requirement. Yes, you only live once, but it's necessary to have a bit more money coming into your bank if you want to embrace the financially-savvy millennial lifestyle.
UOB YOLO offers an annual fee waiver for the first year on your principal card and a two-year waiver for supplementary cardholders. After that, there is a RM90 annual fee for principal cardholders (where you get charged RM7.50 every month), but this is waived when you make one retail transaction per month. As long as you use your card consistently throughout the year, it's virtually free. Supplementary cardholders are charged RM30 annually.
Verdict: A Card For The Organised Millennial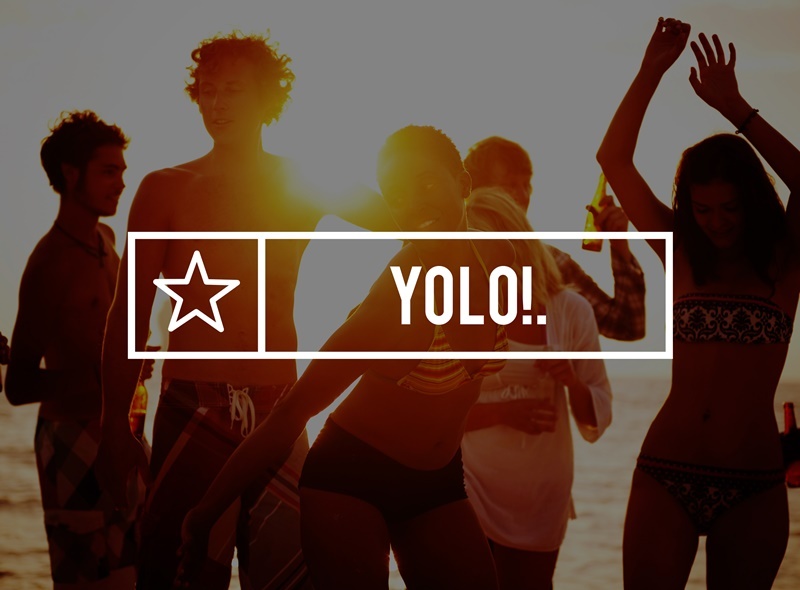 While it does feel like the UOB YOLO credit card is designed to encourage you to spend more and spend quickly, five transactions a month isn't actually a demanding requirement – even if you do need to hit those transactions earlier in the month.
Moreover, the YOLO's cashback conditions are quite manageable when you compare them to some tiered cashback cards that require you to spend thousands of Ringgit a month to get good cashback earnings. At a minimum of five transactions worth at least RM15 each, you'd only need to spend a minimum of RM75 in a month to unlock the UOB YOLO's cashback, or RM600 a month to earn the full RM30 monthly cashback. It's more than decent, considering the relatively lenient requirements.
The UOB YOLO also periodically offers promotions that are clearly designed to target the younger crowd's entertainment needs – previous campaigns have included drinks discounts at Kyo KL nightclub, RM5 GSC movie tickets on Fridays, and even a 0% overseas easy payment plan.
All in all, if you are a millennial capable of planning your expenses around the start of the month, then the UOB YOLO is a great credit card for getting cashback out of your shopping sprees – both online and offline – as well as your foodie cravings.
You can apply for the UOB YOLO credit card here on RinggitPlus.