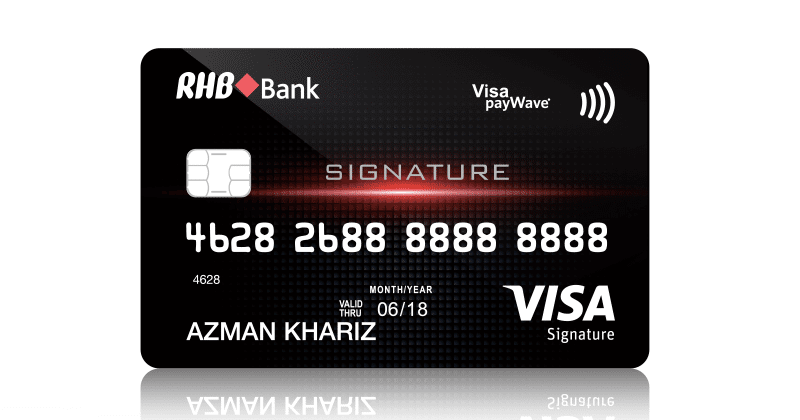 Credit cards are great for those who travel for a variety of reasons, with safety and convenience chief among them. To further encourage users to use their credit cards overseas, banks usually design some travel-related perks, such as airport lounge access or high airmiles conversion rates. The RHB Visa Signature aims to attract users with a more common benefit in the form of cashback. Let's break this down to see if it's worth applying for.
Extra perks when spending overseas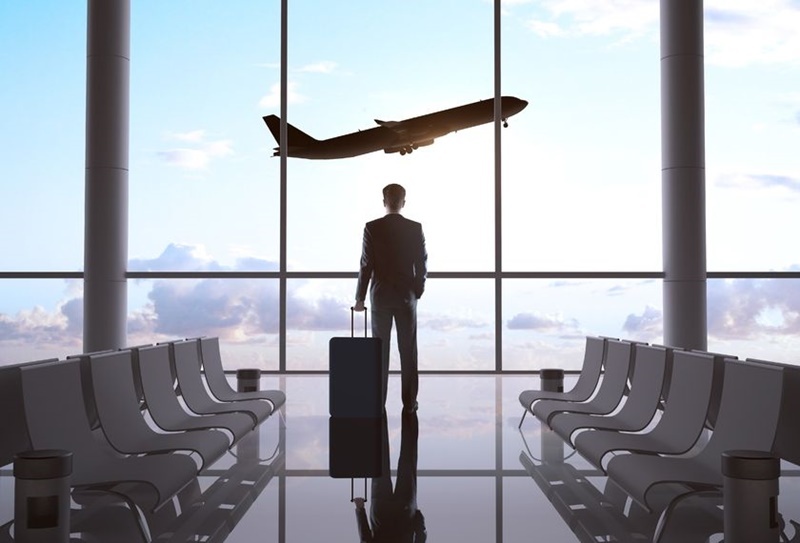 The RHB Visa Signature offers attractive benefits that would appeal to those who travel and shop regularly overseas. It offers a combination of airport lounge access as well as cashback, which is rare among travel credit cards – the usual combination would be lounge access and bonus rewards points when you spend with the card overseas.
As it turns out, the perks are quiet decent. The RHB Visa Signature offers 5x free access to Plaza Premium Lounge outlets in Malaysia. This includes KLIA, KLIA 2, Kuching International Airport, Kota Kinabalu International Airport, and Penang International Airport – so whichever airport you are leaving the country from, you can wait for your flight comfortably. For the 6th entry onwards, cardholders get a 25% discount off the entry fee.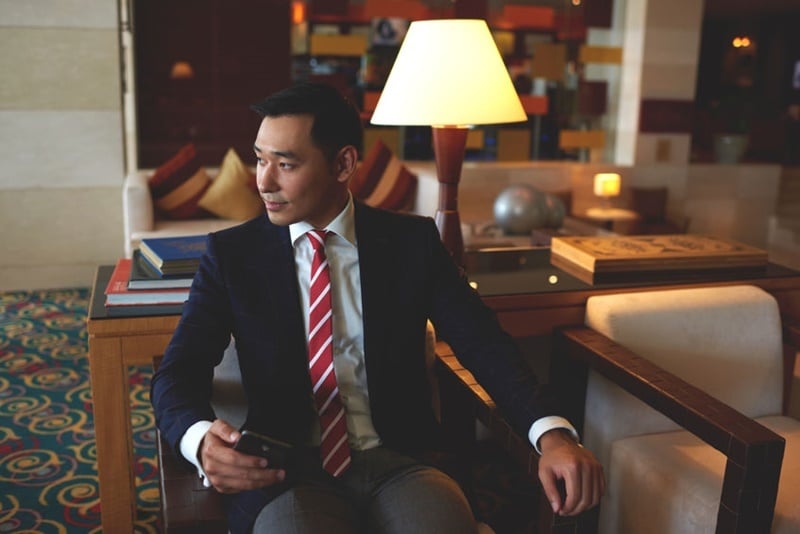 Cardholders also get a 20% discount for access to all other Plaza Premium Lounge outlets around the world. Not to forget, using this card to pay for your travel arrangements automatically entitle cardholders to travel insurance of up to RM600,000.
Meanwhile, RHB splits the cashback benefits of the RHB Visa Signature into local and overseas expenditure, where for local spending, cashback is only eligible for three categories. The cashback is further split based on how much you spend, which is up to 6% for local and 2% for overseas. For other local spend not in the three categories, you only get 0.2% cashback.
To unlock the 6% and 2% cashback, cardholders would need to spend a whopping RM3,500 on the card. Do note that RHB separates the collective spend amount for local and overseas for the cashback eligibility, so to unlock both 6% and 2% cashback for any single month, you'd need to spend at least RM3,500 locally and overseas.
In addition, only three categories apply for local cashback (no specific categories apply for overseas cashback). For each of the three categories (Online, Entertainment, Retail Shops), there is a cap of RM30, while for overseas spend, the cap is a generous RM100.
Confusing? The table sums it up much better.

That means, in theory, you can get as much as RM190 in cashback out of this card (without considering the 0.2% cashback for using this card for anything outside of the 3 categories mentioned above). Effectively, that equates to a meagre 2.71% in cashback – but we're certain there aren't that many cards out there that gives as much as RM195 in cashback.
Maximising Cashback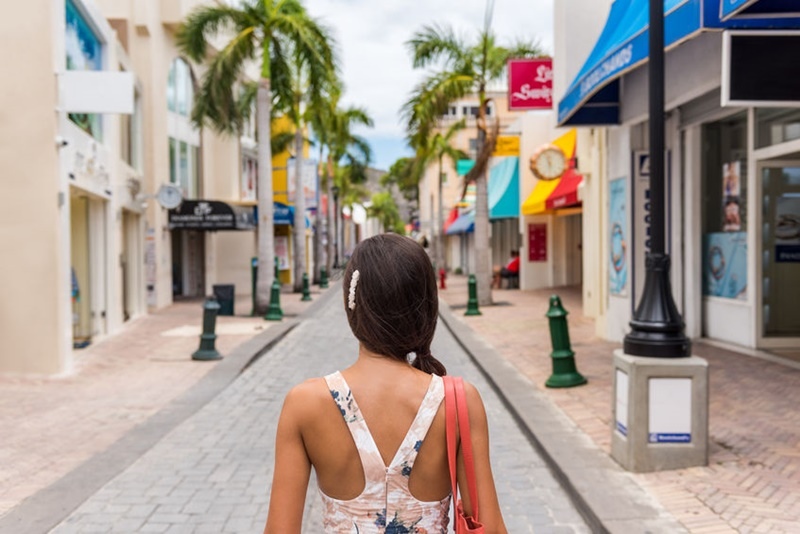 To hit the RM190 cashback, you'd need to spend a huge chunk of money locally and overseas. It's quite easy to see that RHB Visa Signature isn't designed for the masses, but rather the well-heeled individual who's financially savvy.
Therefore, this card would only be best used when you're overseas. 2% cashback sounds tiny considering you'd need to spend RM3,500 to unlock it – not to mention you'll need to spend RM5,000 to hit the RM100 cap – but if you charge virtually all of your expenses on this card on top of your shopping, you'd at least get a tiny portion back.
For local spending, this card isn't as rewarding even if the total cashback you can receive is RM90. The cashback rate, minimum spend to unlock the 6% rate, and low monthly cap means there are better cashback cards out there.
All that said, if you are working in a role that requires a lot of client-facing services or responsible for making business-related purchases at home and on business trips, this is a very useful card to own. You get to unlock the higher cashback tiers for purchases that aren't your own (which feels great!) and get lounge access when you travel out of the country – a win-win situation.
Manager-level income requirements
With its minimum income requirements, the RHB Visa Signature is not accessible for everyone. Applicants must have a minimum annual income of RM80,000 (or RM6,666.67 a month), but one huge plus for this card is that it is free for life – no conditions whatsoever. There is also no annual fee for supplementary cards.
Conclusion: Great For Business Folk Who Travel Regularly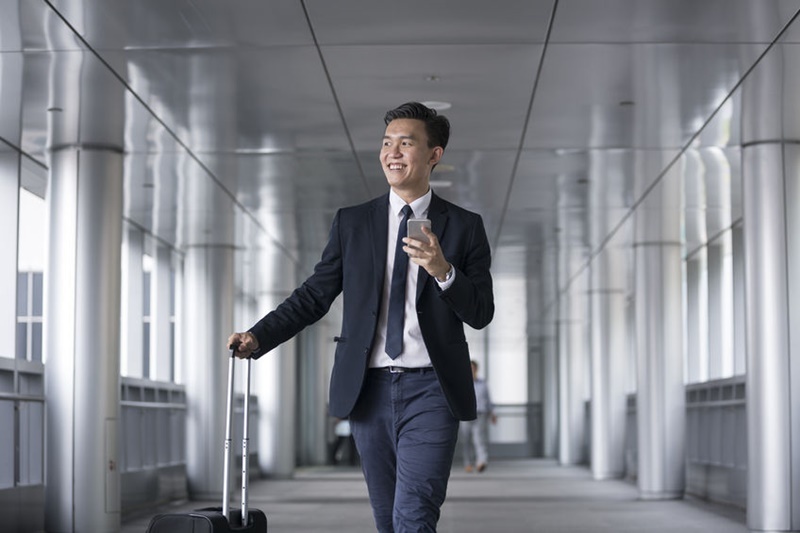 The RHB Visa Signature is one of the better mid-tier cards around. It offers one of the highest cashback caps seen on any card in the market, but be mindful that it also comes with a high spend amount to unlock the highest cashback tiers.
Its biggest advantage is its travel-related perks, offering a decent amount of free lounge access as well as cashback for overseas spend. For local use, plenty of other cards offer better cashback rates.
Therefore, if you travel regularly overseas for work (or leisure), the RHB Visa Signature is a good card to own. The card's total monthly cashback cap is one of the highest in the market, so if you fulfil all of the requirements that unlock the 6% and 2% cashback tiers, then you should seriously consider applying for this card.
And, if you apply for the RHB Visa Signature credit card via RinggitPlus today, you'll be eligible for an exclusive 6th Anniversary Gift Bundle worth RM818 upon approval of your card! Check out the full details of our 6th Anniversary campaign in the FAQ.