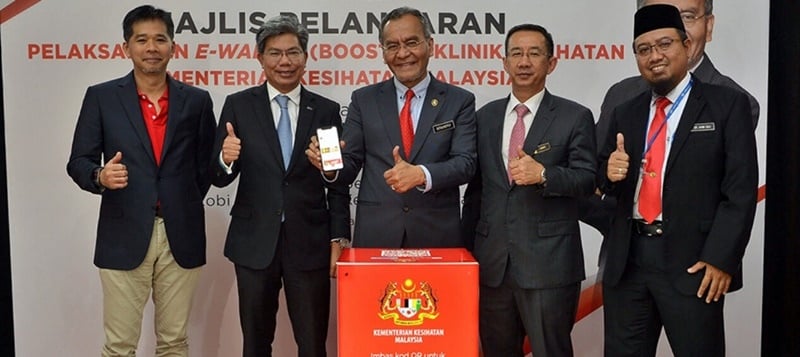 (Image: FintechNews Malaysia)
Four health clinics run by the Ministry of Health (MOH) have introduced the use of Boost e-wallet in a bid to reduce waiting time for over-the-counter registrations. The move also aims to provide a more convenient and safer payment facility for the patients.
"With the number of patients increasing at the health clinics level, we need a more efficient registration process," said Health Minister Datuk Seri Dr Dzulkefly Ahmed, adding that the payment process would take no more than 30 seconds with the implementation of e-wallets.
Dr Dzulkefly also said that the ministry would like to expand and operate nationwide in the next couple of years, as long as the facilities have internet access and patients are still using their mobile phones.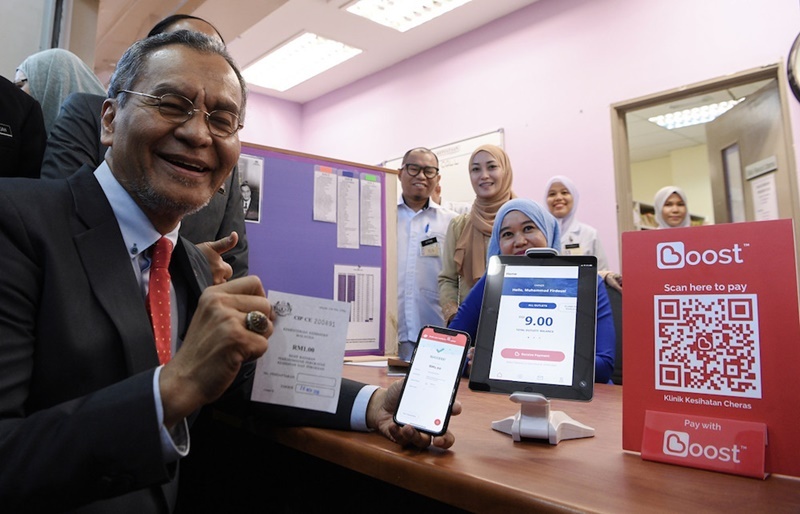 (Image: Bernama)
The four pilot clinics spearheading the programme are:
Cheras Health Clinic
Kuala Lumpur Health Clinic
Putrajaya Precinct 18 Health Clinic
Seremban Health Clinic
The Cheras Health Clinic is the latest of the four to adopt the technology, with the other three having already started in September this year. The effort is a partnership between the Ministry of Health with Axiata Digital Ecode Sdn Bhd and RHB Islamic Bank Berhad to drive digitalisation in the health sector.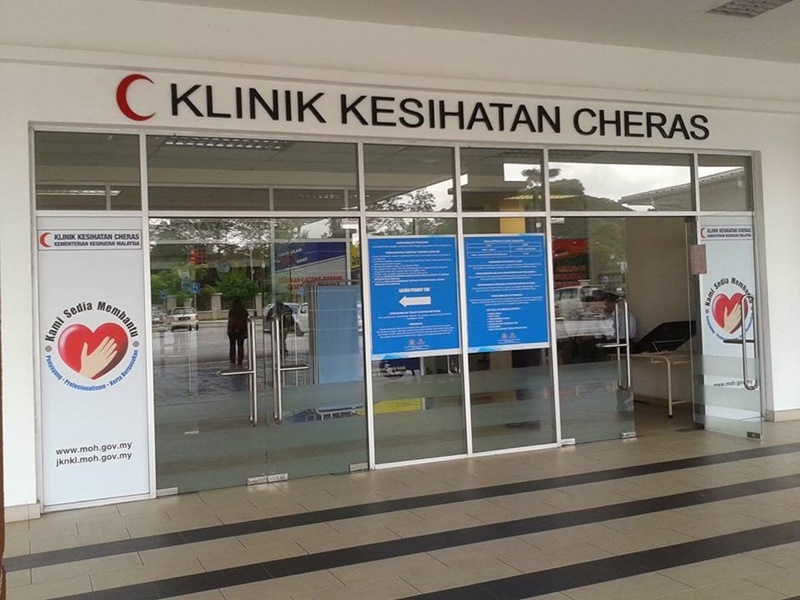 (Image: Damai Vista)
Government health clinics in Selangor, Kuala Lumpur, and Putrajaya have begun moving in the direction of e-payment since 2018 via the use of debit or credit cards, which was also facilitated by RHB Islamic Bank Berhad.
It is estimated that the clinics received as many as 20.85 million paying patients in 2017 and 20.84 million in 2018. January to September this year saw 15.58 million patients.
Malaysians seeking outpatient treatment at government health clinics are charged a nominal fee of RM1 and RM5 for general and specialised consultation respectively, which is a far cry from the prices offered by the private health sector.
(Source: Malay Mail, FintechNews Malaysia)