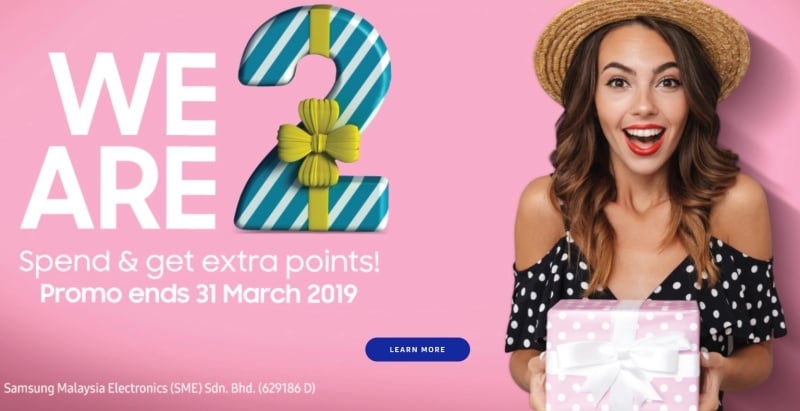 To celebrate its second anniversary, Samsung is rewarding all Samsung Pay users who use the app with extra points until the end of this month.
For every purchase made with Samsung Pay, users will receive an extra 10 points throughout the program period on top of the current tier point system. Points that Samsung Pay users earn can then be redeemed for products, vouchers, rebates, and experiences provided by Samsung and third-party merchants. Under the current tier point system, users will be awarded more points per transaction if they are in the higher tiers. Bronze Tier earns 20 points per transaction, while Silver and Gold Tiers earn 30 points and 50 points respectively.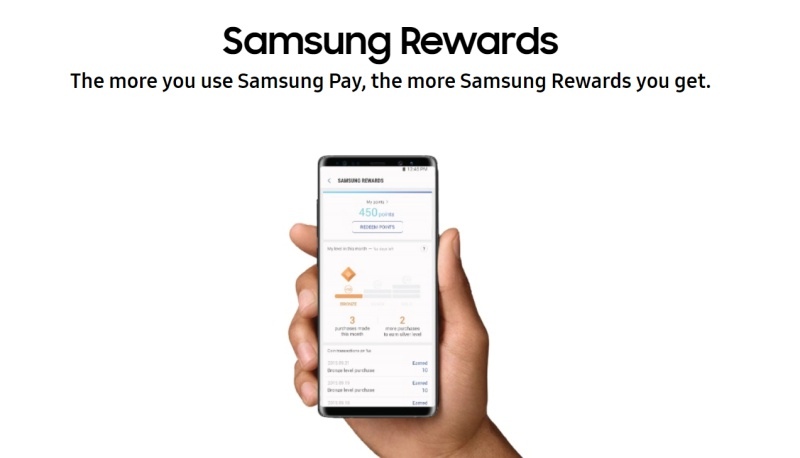 For the Samsung Pay Second Anniversary promotion, Samsung Pay users may earn extra points for up to 50 Qualified Transactions within the duration of the program. That means all users can earn up to an extra 500 points during this campaign.
The program is applicable to all new and existing Samsung Pay users that are updated with the latest version of the Samsung Pay app.
(Source: Samsung)