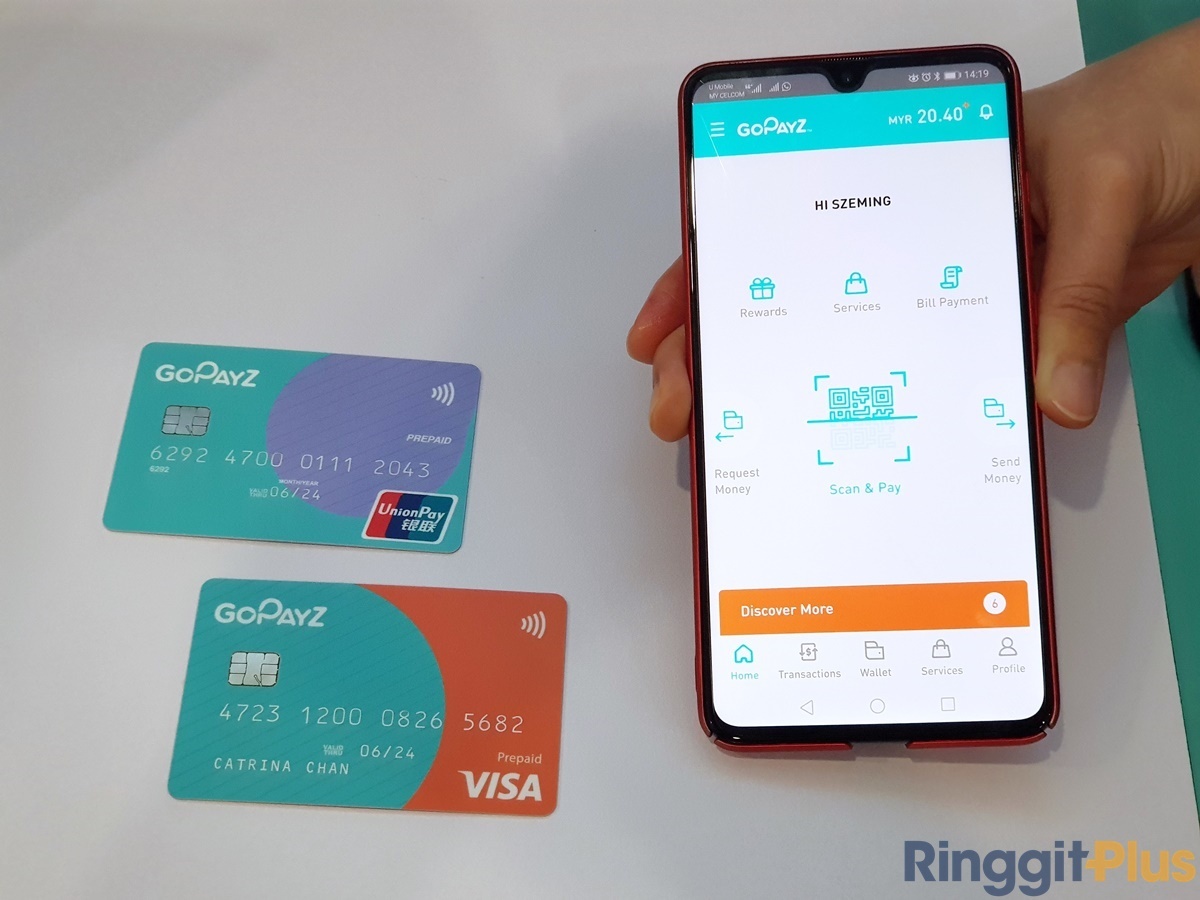 Four months after the telco first announced it, U Mobile has finally made its digital finances app GoPayz available for download. In addition to its e-wallet function, GoPayz also offers a variety of services including insurance, investment plans, and bill payments, aiming to act as an all-in-one app for digital facilities.
The GoPayz e-wallet comes with three virtual prepaid cards upon signing up – in Visa, Mastercard, and UnionPay variants – which all draw from the funds in your e-wallet. Premium wallet owners also have the option to apply for a physical version of their card for a fee of RM16, a similar concept to AirAsia's BigPay card – but unlike BigPay, GoPayz physical cards come with your name embossed on them.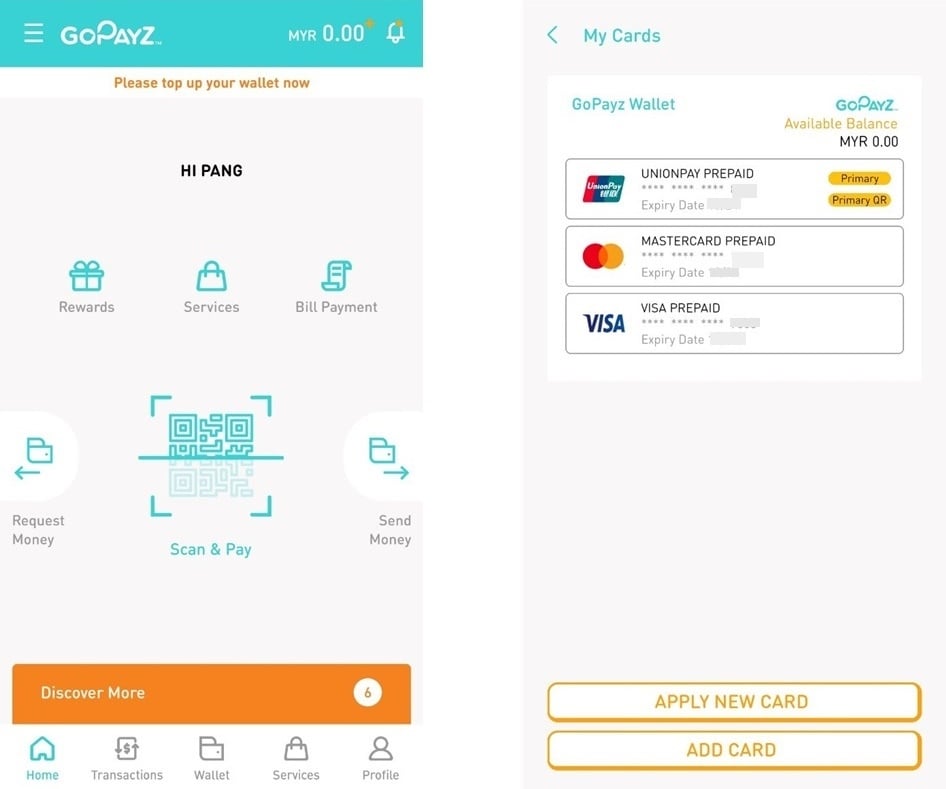 To get started, users will have to top-up a minimum of RM30. In an unusual move, GoPayz will hold RM10 from your available balance as a wallet deposit that you can only get back if you close your GoPayz account. According to the GoPayz website, you can top up your e-wallet via online banking or by using cash at 7-Eleven. The app also gives you the option to add a card as a top-up method, but our attempts at topping up with our credit cards (both Visa and Mastercard) were unsuccessful.
As shared during its launch back in July, GoPayz allows you to purchase flexible and affordable insurance plans right from within the app itself. You can get a basic life insurance plan from as low as RM13 per month, with the option to add on snatch and robbery or active lifestyle coverage for RM7. You can also purchase personal accident insurance for only RM6 per month.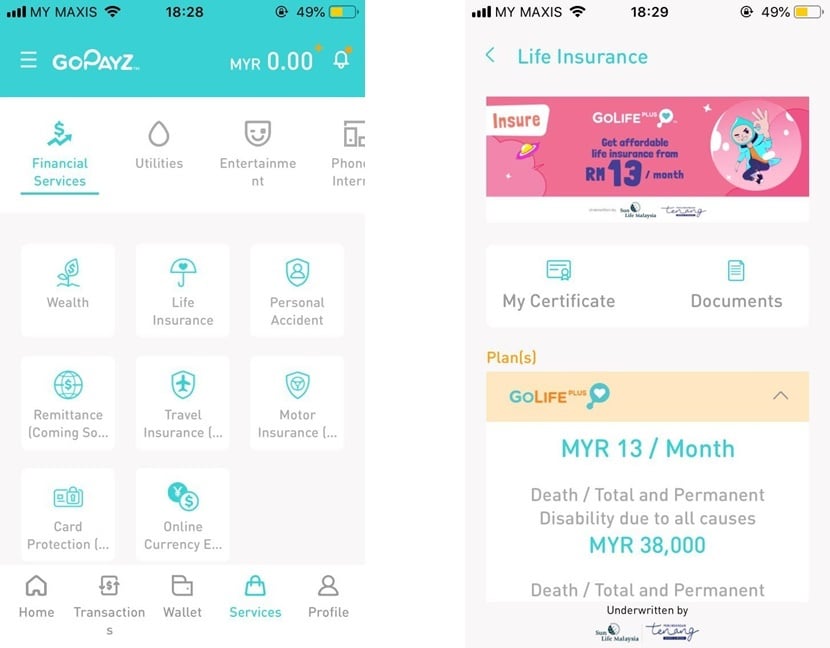 As for GoPayz's other features, you can use the app to pay your bills, buy mobile prepaid reloads, and pay for Youbeli, Ticket2u, and CatchThatBus transactions. You can even invest in unit trusts on FSMOne, an online unit trust platform. The GoPayz app also indicates that more features like zakat payments and online remittance services will be available soon.
GoPayz is available on both Google Play and the Apple App Store. You can find out more about GoPayz in our previous post here or on the GoPayz website.