AXA Affin SmartDrive
This car insurance gives all-in-one protection and 24-hour emergency hotline services! Receive free SmartDrive Assistance Plan & get 6-month warranty on your claims.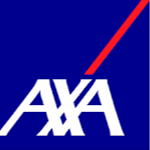 Product summary
Free Drivers

0

Free Towing

No

Claim Payout

Agreed Value

Excess

from just

RM400

Buy Online

Yes

e-Hailing

Available
Features
Cover Type

Comprehensive

Warranty On Claims

Get compensation for faulty repair or replacement parts

Alternative Travel Assistance

Get help with transportation, healthcare referral, and hotel bookings when on the road

0%

Repair Cost

for vehicles aged 5 years and below

e-Hailing

Available More information
Coverage
What can I claim from this insurance policy?
Coverage
Private Cars
Bodily Injury
Did you cause an accident where somebody got hurt?
Unlimited coverage
Loss or Damage of Property
Negligent on the road? Give compensation to other pedestrians or motorists
Up to

RM3m

Legal Costs
Lawyer fees when you're the defendant in court
Up to

RM2k

Accidental Death
Do not add to fatalities on the road. Stay focused behind the wheel
Unlimited coverage
Add on Coverage
Private Cars
Loss or Damage to Your Own Vehicle
Claim if your car's been stolen or wrecked due to road accident or fire
Covered
Windscreen
Windshield cracked, scratched, or simply broken? Claim without losing NCD
Covered
Car Accessories
Claim for a stolen stereo or custom rims without losing your NCD
Covered
Special Perils Cover
Driving in dangerous conditions? You're covered for floods, typhoons, and landslides
Covered
Strike, Riot, and Civil Commotion
There's a riot going on! You're covered for damage
Covered
Legal Liability of Passengers
Cover for bodily injury caused by your passengers
Covered
Legal Liability to Passengers
Protection against legal action brought against you by your passengers
Covered
Claims
Roadside Assistance Hotline

Claim Assistance Hotline

AXA Affin Hotline