Al Rajhi Superbike Financing-i
Breeze through the traffic smoothly with your brand new superbike. Get approved in no time, competitive rate and cashback for early settlement.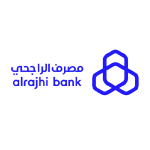 Fast Approval!
Product summary
Tenure

up to 7 years

Loan Type

Fixed Islamic loan

Profit Type

Flat

Margin of finance

Up to

80%

Excess Repayment

Not applicable

Early Settlement Rebate

Available
Profit rates
How much the bank charges you based on your loan amount & loan period
Fees & Charges
Profit Rate for New Cars

from as low as

6% p.a.

, depending on car brand, borrowing amount, and period

Photocopy Charges

RM15

Early Settlement Fee

Ibra' (rebates) awarded based on settlement date

Late Penalty Fee

1%

p.a. in arrears
Requirements
Minimum Annual Income

RM42,000

Minimum Age

Who can apply
More Information
Am I eligible for this superbike financing?
Let's go through the checklist to see whether you are qualified to apply for Al Rajhi Superbike Financing-i:
Must be a Malaysian with a valid NRIC, Military ID or Police ID;
Must be minimum 21 years old; and
Must earn a minimum salary of RM3,500 per month.
What can I get from this Islamic vehicle loan?
You will get access to a Shariah compliant loan to part or fully financing your dream superbike. As usual, the product offers a margin of financing of up 80% of the vehicle's market value, regardless of its origin, whether locally or foreign manufactured.
Once you have agreed on the financing margin, you can choose to repay your financing over a flexible tenure, with maximum of 7 years. The profit rate will be determined based on several factors, including but not limited to, vehicle's conditions, origins, tenure of financing and your credit profile.
What is my monthly commitment?
Your mission, should you choose to accept the financing agreement, is to repay your instalment on time and in full every month.
The instalment amount is fixed over the course of your repayment - meaning that you have a peace of mind knowing that your repayments will not vary according to changes in market rates.
Don't worry of forgetting your commitment as Al Rajhi Bank will send an SMS alert to remind you of your due. If you somehow refuse to check you mobile, or just simply forgot about your commitments, you will then assume a late penalty fee of 1% p.a., which is calculated daily!
Anyway, you can also opt to make an early settlement of your superbike financing at any time at zero cost and will be given a profit rebate.
What documents do I need to apply for this superbike financing?
Before making your way to the nearest Al Rajhi Bank branch, below are the required documents you need to bring along:
Salaried employee:
NRIC or Military ID or Police ID
Copy of Minimum salary of RM3,500
Latest 3 months pay slip
Latest 3 months Bank statement
Driver's license
Dealer/Seller quotation or invoice
Self employed:
NRIC
Latest 6 months bank statement
Form 9, 24 & 49
Business Registration Form
Income Tax Returns, duly endorsed by IRB
Latest 2 years Form B or EA Form
Driver's license
Dealer/Seller quotation or invoice