Bank Islam GradHitz Vehicle Financing-i
Reward yourself with a brand new car for graduating this year! Offering up to 100% financing at competitive profit rates and payable over flexible tenures.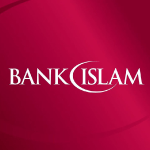 up to 100% financing
Product summary
Tenure

up to 9 years

Loan Type

Fixed Islamic loan

Profit Type

Flat

Margin of finance

Up to

100%

Excess Repayment

Not applicable

Early Settlement Rebate

Available
Profit rates
How much the bank charges you based on your loan amount & loan period
Fees & Charges
Profit Rate for New Cars

from

2.9% p.a.

to

3.6% p.a.

, depending on car brand, borrowing amount, and period

Profit Rate for Used Cars

from as low as

3.35% p.a.

, depending on car brand, borrowing amount, and period

Stamp Duty

RM20

Early Settlement Fee

None

Late Penalty Fee

1%

p.a. of the outstanding amount
Requirements
Minimum Annual Income

RM24,000

Minimum Age

Who can apply

Malaysians
Graduate
Government employee
Government-Linked Company employee
Public Listed Company employee
More Information
Who is eligible for Bank Islam GradHitz Vehicle Financing-i?
The Bank Islam GradHitz Vehicle Financing-i is made for the younger crowd, catering to those between 20 to 30 years old, on one condition: you must have at least a diploma and need to be employed at any of the following organizations:
Government and Semi Government sector
Selected Public Listed Companies
Government Link Companies
Other prominent Private Limited Companies as categorized under package companies listed by Bank Islam
Looking at your relatively young age and unstable source of income, a guarantor, who can be a sibling or a parent with a good financial standing, may be required to back this application up.
Can I finance foreign car with this Islamic car loan?
Yes you can. Bank Islam GradHitz Vehicle Financing-i can be used to finance the purchase of national, non-national and unregistered conditioned car model. Doesn't matter what built or brand you so choose, you may get up to100% financing from Bank Islam.
As this car financing plan follows the principle of Murabahah, your total borrowed amount and profit charges will be known upfront, which then will be divided into equal monthly instalments. Your monthly obligation is to repay your monthly instalment on time and in full.
What if I do not keep up with my instalment payments?
It is advisable that you don't skip on your monthly instalment as this habit can incur you a late payment charges of 1% p.a. on the overdue amount.
In the event that you do not pay for more than 2 months, the bank has the right to repossess your partially owned vehicle. That's not all, this can also leave a really bad impression on your lending profile in the long run.
How do I check for the latest profit rates?
You can always subscribe to RinggitPlus or visit Bank Islam's website to find out the latest profit rates. Bear in mind that the indicative profit rates published on the site are subject to revision from time to time, so be sure you keep yourself updated.
| | |
| --- | --- |
| Type of vehicles | Profit rates |
| National | From 3.00% p.a. to 3.60% p.a. |
| Non-national | From 2.90% p.a. to 3.35% p.a. |
Note: Indicative profit rates with effective from May 2017
Do I need any Takaful coverage?
It is a legal under the law of Malaysia for you to undertake a comprehensive Motor Takaful coverage on the vehicle financed for the entire financing tenure. There is also an optional personal accident Takaful coverage known as Auto Financing Takaful Plan you can sign up.
Can I then opt for an early settlement of my car loan?
Yes, and you are entitled to a rebate which is calculated based on the deferred profit at the time of settlement.
What documents do I need to apply?
Copy of NRIC (front and back)
Copy of Valid Driving License
Copy of Scroll or Transcript
Copy of latest 3-months Salary slips; and
Copies of latest 3-months Bank Statements (salary crediting account) ; or
Latest EPF statements/EA Forms
Other supporting documents as may deemed necessary and acceptable by the Bank for additional income support documents
You can get your loan approved within the acceptable turnaround time should all documents are submitted, subject fully to terms and conditions.