Bank Islam Superbike Financing-i
Own the bike of your dreams with a financing plan for up to 7 years that offers low-profit rates. Enjoy a 70% margin of financing for CBU, CKD and reconditioned superbikes!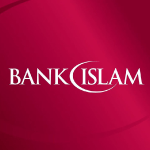 New and Reconditioned
Product summary
Tenure

up to 7 years

Loan Type

Fixed Islamic loan

Profit Type

Flat

Margin of finance

Up to

70%

Excess Repayment

Not applicable

Early Settlement Rebate

Available
Profit rates
How much the bank charges you based on your loan amount & loan period
Fees & Charges
Profit Rate for New Cars

from

4.05% p.a.

to

4.6% p.a.

, depending on car brand, borrowing amount, and period

Stamp Duty

RM20

Early Settlement Fee

subject to terms of agreement with bank

Late Penalty Fee

1%

p.a. of the outstanding amount
Requirements
Minimum Annual Income

RM84,000

Minimum Age

Who can apply

Malaysians
Salaried employee
Government and semi-government employee
Selected public listed companies employee
GLC employee
More Information
For all biker enthusiasts and prospective buyers out there, Bank Islam Superbike Financing-i just might be the financing plan that you've been looking for to get your dream superbike. Find out all the details you need to know about this Islamic hire purchase.
Am I eligible to apply for Superbike Financing-i?
Bank Islam Superbike Financing-i is open to Malaysians who are employed by the government, government-linked companies, and selected public listed or private limited companies. You need to earn a fixed income in order to qualify for this financing plan.
Is this financing plan Shariah-compliant?
Do away with your worry about the pitfalls of Riba as this Islamic financing plan is based on the contract of Murabahah. Superbike Financing-i is fully compliant with Islamic Banking regulations set by Bank Negara Malaysia.
How much am I paying every month?
Your monthly instalment amount will depend on these two things: (1) the approved borrowing amount, and (2) the repayment tenure. Once your Superbike Financing-i is approved by Bank Islam, you'll receive a repayment schedule with a fixed payment for each month
If you select a fully imported (CBU) superbike, the profit rate will be lower compared to that of locally assembled (CKD) and reconditioned superbikes. Also, the profit rates for reconditioned superbikes are marginally higher than that for new purchases.
Can I settle my Superbike Financing-i off early?
Yes, you can. Bank Islam will offer ibra' (rebate) if you choose to fully settle the outstanding balance on your financing before its maturity. Get in touch with a financial planner from Bank Islam to find out the benefits that you will receive for early settlement.
What happens if I am late on my repayments?
You are required to make payments to Bank Islam on your Superbike Financing-i regularly and on time each month. Missing your payments will result in late payment charges equal to 1% p.a. on the outstanding balance, calculated daily!