Bank Islam Vehicle Financing-i
A fixed-rate Islamic car loan that finances up to 90% of the vehicle price at competitive profit rates and gives cashback on early settlement.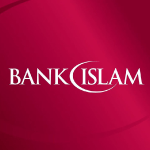 Early Settlement Rebate
Product summary
Tenure

up to 9 years

Loan Type

Fixed Islamic loan

Profit Type

Flat

Margin of finance

Up to

90%

Excess Repayment

Not applicable

Early Settlement Rebate

Available
Profit rates
How much the bank charges you based on your loan amount & loan period
Fees & Charges
Profit Rate for New Cars

from

2.2% p.a.

to

3.3% p.a.

, depending on car brand, borrowing amount, and period

Stamp Duty

RM20

Early Settlement Fee

subject to terms of agreement with bank

Late Penalty Fee

1%

p.a. of the outstanding amount
Requirements
Minimum Annual Income

RM24,000

Minimum Age

Who can apply

Malaysians
Salaried employee
More Information
Am I eligible for Bank Islam Vehicle Financing-i?
If you are a Malaysian individual aged between 18 and 60 years old and earn a fixed income, Bank Islam will certainly consider your application. The credit approval rule of thumb around these parts is that your monthly loan repayments should not exceed 1/3 of your monthly salary.
Is this an Islamic car loan? How does it work?
The Bank Islam Vehicle Financing-i is based on the Islamic concept of Murabahah, i.e. method of sale with deferred payment. Bank Islam can finance up to 90% of the car's price and is willing to give you a maximum period of nine years to pay off the loan amount.
The profit rate and selling price will be fixed and known to you upfront at no hidden or extra charges. All you need to do is service your monthly instalments religiously to avoid incurring unnecessary and burdensome penalty fees.
The bank will revise its indicative profit rates from time to time, so be sure you keep yourself updated.
| | |
| --- | --- |
| Type of Vehicles | Profit Rates |
| National | From 2.35% p.a. to 3.30% p.a. |
| Non-national and Unregistered Reconditioned | From 2.20% p.a. to 2.40% p.a. |
| Hybrid and Electrical Vehicle (HEV) | From 2.10% p.a. to 2.20% p.a. |
Note: Profit is calculated on a monthly basis on the "Sum of Digit" method.
What if I fail to service my monthly repayments?
You will be charged 1% per year on overdue instalments, also called Ta'widh (compensation). If you think you're going to be late with a payment call the bank and let them know.
Do I need any Takaful coverage?
It is a legal obligation for you to undertake a comprehensive Motor Takaful coverage on the vehicle financed for the entire financing tenor. There is also an optional personal accident Takaful coverage known as Auto Financing Takaful Plan you can sign up for.
And if I choose to pay off my auto financing earlier?
Yes, you can pay off your car loan in full whenever you like. As a gift for your tenacity in paying off your debts, you'll get a rebate on the remaining financing period.
What documents do I need when applying for this car loan?
Here are the things you need:
Copy of NRIC (front and back)
Copy of valid Driving License
Copy of latest 3-months Salary slips; and
Copies of the latest 3-months Bank Statements (salary crediting account); or
Latest EPF statements/EA Forms
Other supporting documents as may be deemed necessary and acceptable by the Bank for additional income support documents
You can get your loan approved within the acceptable turnaround time should all documents are submitted, subject fully to terms and conditions.
Profit Rate

2.35% p.a.

Tenure

over 5 years

Monthly Repayment

RM558.75

Profit Rate

2.35% p.a.

Tenure

over 5 years

Monthly Repayment

RM558.75

Profit Rate

2.95% p.a.

Tenure

over 5 years

Monthly Repayment

RM573.75

Profit Rate

3% p.a.

Tenure

over 5 years

Monthly Repayment

RM575

Interest Rate

3% p.a.

Tenure

over 5 years

Monthly Repayment

RM575

Profit Rate

3.05% p.a.

Tenure

over 5 years

Monthly Repayment

RM576.25

Interest Rate

3.05% p.a.

Tenure

over 5 years

Monthly Repayment

RM576.25

Profit Rate

3.05% p.a.

Tenure

over 5 years

Monthly Repayment

RM576.25

Profit Rate

3.18% p.a.

Tenure

over 5 years

Monthly Repayment

RM579.50

Interest Rate

3.18% p.a.

Tenure

over 5 years

Monthly Repayment

RM579.50

Interest Rate

3.24% p.a.

Tenure

over 5 years

Monthly Repayment

RM581

Profit Rate

3.24% p.a.

Tenure

over 5 years

Monthly Repayment

RM581

Profit Rate

3.3% p.a.

Tenure

over 5 years

Monthly Repayment

RM582.50

Profit Rate

3.31% p.a.

Tenure

over 5 years

Monthly Repayment

RM582.75

Profit Rate

3.38% p.a.

Tenure

over 5 years

Monthly Repayment

RM584.50

Interest Rate

3.4% p.a.

Tenure

over 5 years

Monthly Repayment

RM585

Interest Rate

3.4% p.a.

Tenure

over 5 years

Monthly Repayment

RM585

Profit Rate

3.75% p.a.

Tenure

over 5 years

Monthly Repayment

RM593.75

Interest Rate

3.75% p.a.

Tenure

over 5 years

Monthly Repayment

RM593.75

Profit Rate

4.05% p.a.

Tenure

over 5 years

Monthly Repayment

RM601.25