Bank Rakyat Superbikes Financing-i
Worry not on getting your new superbike anymore. Bank Rakyat will take care 80% of the total new superbike price for you.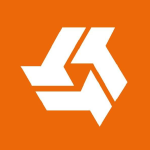 Hire Purchase Financing-i
Product summary
Tenure

up to 7 years

Loan Type

Fixed Islamic loan

Profit Type

Flat

Excess Repayment

Not applicable

Early Settlement Rebate

Available
Profit rates
How much the bank charges you based on your loan amount & loan period
Fees & Charges
Profit Rate for New Cars

from as low as

5% p.a.

, depending on car brand, borrowing amount, and period

Stamp Duty

RM10

JPJ Fees

RM15

Early Settlement Fee

None

Late Penalty Fee

1%

p.a. on outstanding payments
Requirements
Minimum Annual Income

RM24,000

Minimum Age

Who can apply
More Information
Burn rubber with a fast and furious sports bike, or cruise along the Karak Ekspressway with a gangsta chopper. Bank Rakyat offers a special financing plan for prospective owners and enthusiast alike who have a healthy credit rating and a minimum monthly income of RM2,000.
How do I qualify?
Malaysian citizens age 18 and above can apply for this super bike plan. As mentioned, you'll need a earn an annual income of RM24,000 a year. You're only eligible for 80% financing of the sales price, which means 20% must be paid upfront.
What are the profit rates for Bank Rakyat Superbikes Financing-i?
The profit rates for Bank Rakyat Superbikes Financing-i is based on the engine power. Bikes 500cc will be charged 5% profit rates per annum.
To calculate how much you'll have to pay to the bank, say you're approved for RM100,000 financing at 5% p.a:
You'll be charge flat rates for your hire purchase financing, so that's RM5,000 a year or RM417 monthly (this is not inclusive your monthly principal payments).
A four year tenure means you'll pay RM20,000 in profits to the bank, while a six year tenure will cost RM30,000 in total.
Is this financing plan Islamic and Riba-free?
Bank Rakyat Superbikes Financing-i is an Islamic financing plan that only invests your money in business transactions that are in compliance with Shariah laws and regulations by Bank Negara Malaysia.
How do I make my monthly repayments?
It's important to make your monthly repayments on time each month, or risk facing Ta'widh (late payment charges) of 1% p.a. on the total amount due – worse still, repossession of your superbike!
Make your payments directly each month through convenient online banking with Bank Rakyat, cash payments, post-dated cheques, or salary deductions through Biro Perkhidmatan Angkasa and PGM.
What documents do I need to apply?
To process your application and approve your Bank Rakyat Superbikes Financing-i, the bank will need you to provide:
One copy of NRIC
One copy of your latest 3 months' salary slips
One copy of your bank statement with account transactions
Driver's license
Quotation or invoice of superbike from seller