Bank Rakyat Vehicle Financing-i (An Naqlu 2)
A straightforward Islamic car loan with low and flat profit rates offering a 100% margin of finance and repayment terms up to 9 years!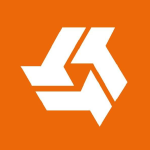 An Naqlu 2
Product summary
Tenure

up to 5 years

Loan Type

Islamic loan

Profit Type

Flat

Margin of finance

Up to

100%

Excess Repayment

Not applicable

Early Settlement Rebate

Available
Profit rates
How much the bank charges you based on your loan amount & loan period
Fees & Charges
Profit Rate for New Cars

from

3.1% p.a.

to

3.5% p.a.

, depending on car brand, borrowing amount, and period

Consent Letter

RM15

Early Settlement Fee

subject to terms of agreement with bank

Late Penalty Fee

1%

p.a. on the overdue instalment
Requirements
Minimum Annual Income

RM18,000

Minimum Age

Who can apply

Malaysians
Salaried employee
Public and GLC employee with fixed income who have served for minimum 6 months
More Information
What is Bank Rakyat Vehicle Financing-i (An Naqlu 2)?
Bank Rakyat Vehicle Financing-i (An Naqlu 2) is a straightforward Islamic car loan that follows the Shariah concept of Murabahah (Tawarruq), i.e. sale on a deferred payment basis. Put simply, the financier will provide you with the financing means to purchase your dream car.
What can I get from Bank Rakyat Vehicle Financing-i?
This Islamic car loan offers a high margin of financing, with flexible repayment terms and competitive, flat profit rates.
This profit rate is fixed throughout your period of borrowing, which in this case can be extended for up to 9 years. Bank Rakyat may provide up to 100% financing of your brand new car, subject you have met the requirements.
You can purchase new cars with Bank Rakyat Vehicle Financing-i, but only for personal use. If you want to buy a vehicle for industrial or company purposes, you can check out Bank Rakyat's business banking segment.
How much this Islamic hire purchase is going to cost me?
Not much, really. You will be charged with a statutory Stamp Duty of 0.5% of the total financing and also a Wakalah Fee of RM28.30 (inclusive of Brokerage Fee) upon approval of this Islamic car loan facility. Then, there is a small fee of RM15, payable to JPJ, for the issuance of a Consent Letter.
How to pay for my An Naqlu 2 monthly instalment?
First off, your monthly instalment payment will consist of a principal amount and profit charge, which will be reduced every month until it is fully settled. You are advised to make prompt and full payment to avoid a late payment charge of 1% p.a. on the overdue instalment amount.
There are many ways you can perform your instalment payment to Bank Rakyat:
Salary deduction via Biro Perkhidmatan Angkasa or by Employer (private sector)
Cash via over-the-counter
Electronic Payment (for Government and GLC staff only with a minimum salary of RM3,500)
Do I need Takaful coverage?
It is compulsory to have motor Takaful insurance coverage before you can operate your vehicle on the road. Otherwise, you will be in deep trouble with the authorities. You can always avail of Bank Rakyat's panel Takaful companies to get one.
However, all costs related to signing up for a car insurance / Takaful plan will be assumed solely by you, not the financier.
Who can apply and what documents are needed to apply?
All Malaysian citizens aged between 18 years to 60 years can apply for Bank Rakyat Vehicle Financing-i (An Naqlu 2) financing-i facility, as long as you have a minimum income of RM1,500 every month and have served for at least 6 months in a company.
Before making your way to the Bank Rakyat branch, please prepare these documents:
1 Copy of MyKad
1 Copy of Driving License
1 Copy of the latest 3-months Salary Slip
Statement of Account Transactions
Confirmation Letter from Employer