CIMB Hire Purchase-i
Get this Shariah-compliant car loan for hassle-free finance with fast 1-Minute CIMB InstaApproval, easy repayment and full Takaful coverage for the first year.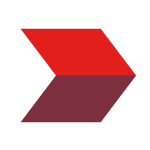 Instant Approval
Product summary
Tenure

up to 9 years

Loan Type

Flexi/Fixed Islamic loan

Profit Type

Variable/Flat

Margin of finance

Up to

90%

Excess Repayment

Not applicable

Early Settlement Rebate

Available
Profit rates
How much the bank charges you based on your loan amount & loan period
Fees & Charges
Profit Rate for New Cars

from

2.7% p.a.

to

3.75% p.a.

, depending on car brand, borrowing amount, and period

Profit Rate for Used Cars

from

4% p.a.

to

4.45% p.a.

, depending on car brand, borrowing amount, and period

Stamp Duty

RM10

Consent Letter

RM50

JPJ Fees

RM20

Early Settlement Fee

None

Late Penalty Fee

1%

p.a of the outstanding balance
Requirements
Minimum Annual Income

RM24,000

Minimum Age

Who can apply
More Information
Who is eligible for CIMB Hire Purchase-i?
You need to be at least 18 years of age and earn a minimum of RM2,000 a month to apply for this loan. If you're over 18 years old but under 21 years old, you may be asked to provide a guarantor.
I plan to get a used car, will this loan be suitable?
Yes! You will be able to finance the purchase of new or used passenger cars, and also unregistered reconditioned cars.
What are my monthly repayments?
CIMB Hire Purchase-i adheres to CIMB's own Shariah standards. Your lease payments will be predetermined by the bank using a flat interest rate, leaving you no room for a principal reduction or lowering interest rate charges.
Otherwise, you can also choose a variable rate for your monthly instalments — that means your monthly repayments may go lower or higher throughout your loan tenure.
What is the worst that could happen if I do not make payments?
The worst scenario would be repossession of your vehicle by the bank and this will happen if you miss payments for two months in a row. Other than that, if you're a little late in making payment to your car loan, you can expect to be charged 1% interest per annum on the overdue amount.
Can I pay my car loan off early?
Yes, you may. There is even a rebate on the remaining unearned bank profit. You can check out the calculations in the Product Disclosure Sheet.
Great, what documents are needed for application?
Salaried Applicant:
Copy of NRIC & valid driving license
Latest 3-months salary slips, or
Latest 3-months Savings/Current account statements
Latest EPF statement or Income Tax Payment with a valid receipt
Self-Employed:
Copy of NRIC & valid driving license
Business Registration Certificate for sole Proprietor / Partnership
Copy of BR Renewal (Borang D/E)
Latest 3-months Savings/Current/ASB/ASN/Tabung Haji statement
Latest form B / EA or EPF statement
Tell me more about CIMB InstaApproval!
With CIMB InstaApproval, it only takes 1 minute to secure your dream car. The approval will be given upon submission of complete documents with stable internet connection. Your car dealer will also be notified upon approval. Application is simple and paperless as you only need to apply using your NRIC.
Am I eligible to apply for CIMB InstaApproval?
As long as you are a salaried employee with a payslip and/or EPF statement, you are eligible.
Regardless, do ensure that there isn't any form of misrepresentation to the information and documentation you've provided to the bank to avoid your auto financing being withdrawn and/or cancelled.