Hong Leong Auto Loan
Hassle free car loan that puts you straight in the driver's seat - great rates and convenient payment options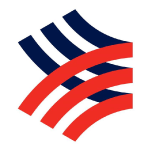 Insurance & Road Tax Renewal
Product summary
Tenure

up to 9 years

Loan Type

Fixed Financing loan

Interest Type

Variable/Fixed

Margin of finance

Up to

90%

Excess Repayment

Not applicable

Early Settlement Rebate

Available
Interest rates
How much the bank charges you based on your loan amount & loan period
Fees & Charges
Interest Rate for New Cars

from

2.8% p.a.

to

3.24% p.a.

, depending on car brand, borrowing amount, and period

Interest Rate for Used Cars

from as low as

3.78% p.a.

, depending on car brand, borrowing amount, and period

Stamp Duty

RM10

Early Settlement Fee

None

Late Penalty Fee

8%

p.a on the outstanding balance
Requirements
Minimum Annual Income

RM24,000

Minimum Age

Who can apply
More Information
What is this product about?
A hire purchase facility where you can use to part-finance your dream car. Once you have made full repayment, Hong Leong will transfer the vehicle ownership title to you.
Hong Leong Bank offers 2 types of interest rates: fixed or variable interest rate (quoted at a margin above the bank's Base Lending Rate and not exceeding 17%) that you can choose under this hire purchase facility.
How much can I borrow to finance my car?
That really depends on the type of car and it's current condition. Hong Leong can finance up to 90% of seller's invoice with repayment up to 108 months. You can use this facility to purchase all types of new and used vehicles; inclusive of reconditioned ones.
| | | |
| --- | --- | --- |
| Condition | Financing Margin | Maximum Tenure |
| New | 90% | Up to 108 months |
| Up to 5 years | 85% | Up to 84 months |
| 6 to 10 years | 85% | Up to 108 months |
As an added benefit, Hong Leong also has their own insurance and road tax renewal services, which can save precious time when you're rushing to get everything organised.
Convenient payment options you say?
Yes, we are all rushed for time, that is why the bank allows for alternate ways to pay monthly installments such as the Hong Leong's very own online banking service, interbank GIRO, or even over-the-counter at your local Hong Leong branch.
Your repayments are based on a flat interest rate, which means you do not have to worry about your payments changing over the course of your loan.
What if I somehow forget to pay?
That would prove to be detrimental to your wallet! You'll have to pay 8% penalty on the overdue amount for your forgetfulness. For variable rate, 2% charges will be imposed on your outstanding balance.
Not only that, if you are super forgetful, the bank could repossess your car if it's found that you defaulted on your payments for two consecutive months. So please stay up to date with your loan bills!
Scary, but how about early settlement?
Yes, you may choose to pay off your loan at anytime if you think you will have enough funds for the months ahead after paying off all your debts in one fell swoop. You will be entitled to an interest rebate on the remaining financing period.
What documents do I need to apply?
Salaried Applicant:
NRIC
Driving License
Latest 3-months salary slips
Latest Borang BE (supported with tax payment receipt)
Latest EPF statement with at least 6 months contribution
Latest 3-months bank statement / saving passbook
Letter of employment
Self-employed Applicant:
NRIC
Driving License
Latest 6-months bank statements or savings passbook
Latest Borang B (supported with tax payment receipt)
Business Registration & Form D