Hong Leong Islamic Auto Financing-i
Total car financing package - affordable profit rate, comprehensive care insurance and convenient renewal of road tax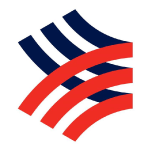 Islamic Hire Purchase
Product summary
Tenure

up to 9 years

Loan Type

Fixed Islamic loan

Profit Type

Flat

Margin of finance

Up to

90%

Excess Repayment

Not applicable

Early Settlement Rebate

Available
Profit rates
How much the bank charges you based on your loan amount & loan period
Fees & Charges
Profit Rate for New Cars

from

2.8% p.a.

to

3.24% p.a.

, depending on car brand, borrowing amount, and period

Profit Rate for Used Cars

from as low as

3.78% p.a.

, depending on car brand, borrowing amount, and period

Stamp Duty

RM10

Early Settlement Fee

None

Late Penalty Fee

1%

p.a. in arrears (Ta'widh)
Requirements
Minimum Annual Income

RM24,000

Minimum Age

Who can apply
More Information
What is this product about?
An Islamic hire purchase facility where you can use to part-finance your dream car based on Shariah contract of Ijarah Thumma Ai Bai (AITAB).
Technically speaking, you are actually leasing the asset for an agreed financing period and rental payment (profit rate). Eventually, you will claim the ownership title of the asset once you have made full repayment to Hong Leong Islamic Bank.
How this Islamic car loan works?
Hong Leong Islamic Bank can provide up to 90% margin of financing for the purchase of your brand new car, with repayment can be made up to 9 years.
| | | |
| --- | --- | --- |
| Condition | Financing Margin | Maximum Tenure |
| New | 90% | Up to 108 months |
| Up to 5 years | 85% | Up to 84 months |
| 6 to 10 years | 85% | Up to 108 months |
You can get your financing approved in 30 days, provided you have furnished the bank the required documents. Simply put, you're good to go if the bank favours your repayment capability.
The rental rate is fixed throughout the life of this facility so you don't have to worry about paying more than you can afford when the bank raises its benchmark rate.
What are my obligations?
On top of your fixed monthly rental payments for this Hong Leong Islamic Bank car financing, there will be a final payment in the form of a sales contract during the final month of your lease.
Don't worry, it's just the formal method of transferring car ownership to you at small fee of RM3.
What happens if I do not pay my installments?
Repossession is a possibility if you default on your payments for two successive months - so please keep up to date with your bills. If you are merely late for a repayment, Hong Leong Islamic Bank will fine you with a late penalty of 1% per year on the overdue amount.
Is early settlement an option?
It certainly is, and it is a very good option at that. You will receive a rebate on the unexpired hiring period.
Awesome! what documents do I need to apply?
Salaried Applicant:
NRIC
Driving License
Latest 3-months salary slips
Latest Borang BE (supported with tax payment receipt)
Latest EPF statement with at least 6 months contribution
Latest 3-months bank statement / saving passbook
Letter of employment
Self-employed Applicant:
NRIC
Driving License
Latest 6-months bank statements or savings passbook
Latest Borang B (supported with tax payment receipt)
Business Registration & Form D