KFH Automobile Ijarah-i
Attractive Shariah-based car and superbike financing with easy approval, an attractive margin of financing of up to 90% and high financing amount.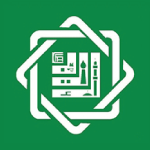 For new cars & superbikes
Product summary
Tenure

up to 9 years

Loan Type

Fixed Islamic loan

Profit Type

Flat

Margin of finance

Up to

90%

Excess Repayment

Not applicable

Early Settlement Rebate

Available
Profit rates
How much the bank charges you based on your loan amount & loan period
Fees & Charges
Profit Rate for New Cars

from

2.79% p.a.

to

3.38% p.a.

, depending on car brand, borrowing amount, and period

Stamp Duty

RM10

JPJ Fees

RM10

Early Settlement Fee

Subject to terms of agreement with the bank

Late Penalty Fee

1%

p.a. of the outstanding amount
Requirements
Minimum Annual Income

RM24,000

Minimum Age

Who can apply
More Information
How does KFH Automobile Ijarah-i work?
KFH Automobile Ijarah-i is an Islamic hire purchase that extends up to a 90% margin of financing for the purchase of a new car or a superbike, regardless of personal or commercial use. The mechanic of this car financing is similar to a conventional hire purchase, such as:
For cars, you can borrow amounts starting from RM30,000 up to 90% of the vehicle's OTR price;
For superbikes, you can borrow amounts starting from RM25,000 and above;
The profit charged on your facility is calculated on a flat rate basis, depending on the type (new or used) and whether it's a national or foreign car; and
The maximum financing period is 9 years, or upon reaching the age of 65 years.
Once you have fully paid for the facility, you will enter into a contract of purchase with KFH, which ultimately claims the ownership of the vehicle.
What benefits can I get from this Islamic hire purchase?
Most customers will look for a financing package that offers a competitive profit rate and fast approval – that's how KFH Automobile Ijarah-i lives up to its name. Besides, you have the convenience to sign up for a comprehensive Motor Takaful through KFH's panel of operators.
KFH also provides a slew of easy payment channels for you to repay your monthly instalment, either via online banking, cash deposit, MEPS or over-the-counter at KFH branches.
What is my monthly commitment?
Once you have agreed to the financing agreement, you will receive your total approved applied amount compounded with profit charges. This amount will then be divided into equal instalments payable every month.
If you're late on your repayment, the bank will charge you 1% per annum on the overdue amount, calculated daily. Worst, they can also repossess your car if you fail to make your payments for two months in succession.
Can I settle my car financing early?
Unfortunately, no you can't.
Who can apply for KFH Automobile Ijarah-i?
If you're Malaysian or hold permanent resident status, you can apply for this car loan. If you are less than 21 years old you will require a guarantor to provide security for your application and loan.
There's also no minimum income requirement if you want to finance your new car, so long as you have a valid proof of income to the Bank, then it should suffice.
However, for superbike financing, you must have a gross personal income of RM7,000 per month.
What documents do I need to prepare?
Salaried applicant:
Copy of IC and driving license
Latest 3 months' salary slips
Latest EA/J Form or EPF statement
Confirmation letter of employment
Car/vehicle dealer's quotation (for new cars only)
Self-employed applicant:
Copy of IC and driving license
Copy of business registration certificate
B/BE Form (last 2 years)
Company bank statement (6 months)
Personal bank statement (if any)
Guarantor (if applicable):
Copy of IC and driving license
Latest 3 months' salary slips
Latest EA/J Form or EPF statement
Copy of bank statement or saving passbook