Maybank My First Car Loan
Looking for affordable car loan? Maybank has made it very affordable to own a car with very low initial repayments and low salary requirements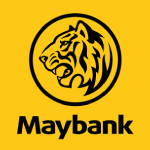 Low requirement
Product summary
Tenure

up to 9 years

Loan Type

Fixed Financing loan

Interest Type

Flat

Margin of finance

Up to

100%

Excess Repayment

Not applicable

Early Settlement Rebate

Available
Interest rates
How much the bank charges you based on your loan amount & loan period
Fees & Charges
Interest Rate for New Cars

from as low as

3.4% p.a.

, depending on car brand, borrowing amount, and period

Interest Rate for Used Cars

from as low as

4.25% p.a.

, depending on car brand, borrowing amount, and period

Stamp Duty

RM20

Photocopy Charges

RM10

Consent Letter

RM50

JPJ Fees

RM20

Early Settlement Fee

None

Late Penalty Fee

8%

p.a. of the outstanding amount
Requirements
Minimum Annual Income

RM30,000

Minimum Age

Who can apply
More Information
Is the Maybank EzyAuto Graduate Financing only for recent graduates?
Not necessarily! This car loan is available for graduates, undergraduates, government employees and teachers alike, aged between 21 and 30. For working individuals, you need to be employed for at least one month with a minimum salary of RM2,500 per month.
How much can I borrow from Maybank?
Before answering that question, ask yourself how much you can afford. For a graduate loan, the bank will be able to finance up to 100% of the car's market price and give you up to nine years to pay back the loan.
What is this I hear about low monthly repayments?
Yes, you heard that right. Provided that you borrow no more than RM30,000, which would be about average, you will pay very minimal amounts during your initial years. It's a special car loan that makes it easier for you to get a car when you can least afford it.
What happens if I don't make my car loan repayments?
With close to 400 branches nationwide, you'll be hard pressed to miss your repayments! But in the event that you do, there will be an 8% per year penalty on your late repayments. Failure to pay for two months straight will result in you not having a car because of repossession by the bank.
Can I opt for an early settlement?
Yes. You will be entitled to a rebate on the remaining profit. It may not be a substantial amount, but it's better than nothing!
Fair enough, what are the documents I need to apply?
New vehicle/unregistered reconditioned:
Copy of driving license
Passport/ employment letter for foreigner
Latest 2 months' salary slips
Latest EA/ EPF statement
3 months bank/passbook statement or ASB/ASN
Spouse details (NRIC and 2 months' salary slips)
Used vehicle:
Copy of NRIC
Copy of driving license
Passport/ employment letter for foreigner
Latest 2 months' salary slips
Latest EA/ EPF statement
3 months bank/passbook statement or ASB/ASN
Spouse details (NRIC and 2 months' salary slips)
NRIC and driving license of seller
Registration card
Proforma invoice