Public Bank Aitab Hire Purchase-i
Looking to finance a road-worn or a new vehicle? This Islamic car loan comes with attractive rates and long repayment periods of up to 9 years.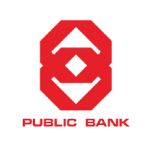 Long Repayments
Product summary
Tenure

up to 9 years

Loan Type

Fixed Islamic loan

Profit Type

Flat

Margin of finance

Up to

90%

Excess Repayment

Not applicable

Early Settlement Rebate

Available
Profit rates
How much the bank charges you based on your loan amount & loan period
Fees & Charges
Profit Rate for New Cars

from

2.84% p.a.

to

3.31% p.a.

, depending on car brand, borrowing amount, and period

Profit Rate for Used Cars

from

4.05% p.a.

to

4.1% p.a.

, depending on car brand, borrowing amount, and period

Stamp Duty

RM10

Photocopy Charges

RM10

Consent Letter

RM50

JPJ Fees

RM50

Early Settlement Fee

Subject to terms of agreement with the bank

Late Penalty Fee

1%

p.a. on the outstanding balance
Requirements
Minimum Annual Income

RM24,000

Minimum Age

Who can apply
More Information
How do I qualify for Public Islamic Aitab Hire Purchase-i?
You need to be at least 18 years old, with a monthly salary of RM2,000 to apply for this hire purchase.
There are a few factors to consider during your application, including your age, income, type of car, and your overall creditworthiness. If these criteria are found wanting you may want to find a guarantor.
How much can I borrow from Public Bank?
Again, there are a few benchmarks to take into account. Is it a local or foreign car? Is it new, or old? Is it a popular model?
All these things are used to determine how much you can borrow, the interest rate, and how long you can stretch your monthly repayments.
For a new car, you can finance up to 90% of the car's value over a period of nine years, whereas a well-maintained 10-year-old car can only be financed for up to 80% of its market value for a maximum of 3 years.
How much does this car loan cost me per month?
Once your loan has been approved you'll be given a schedule of your fixed instalments, detailing all the relevant information about your monthly repayments.
You can easily transfer the money via. online, ATM transfer, or Standing Instruction.
What happens when I fail to make a monthly payment?
The consequences are, well, bad. It will cost you an extra 1% per annum interest on the outstanding amount, even if you're one day late!
If you miss your repayments for two months in a row, you might have your car repossessed by the bank.
Awesome, what documents do I need to bring to the bank for the application?
Salaried applicant:
Latest 3 to 6 months' salary slips
Latest EA statement
Latest EPF statement
Latest tax return
Copy of employment letter
Last 3 months' bank statement
Self-employed applicant:
Copy of the previous 1 year's tax returns and receipts
Latest 6 months' bank statement