Best Credit Cards In Malaysia 2023
Having a hard time choosing the best credit cards available in the market? From cashback, travel, no annual fee and premium credit cards, etc., which one should you choose?
A credit card is a great financial tool but at the same time, it wouldn't be as great if it doesn't add some value to your lifestyle.
While you may already have a card preference in mind, it's still good for you to 'shop' around first. Just to get an idea of which type of credit card is best for you to use on a daily.
Out of all the credit cards available on our comparison platform, we recommend these top six that might fit everyone's preference.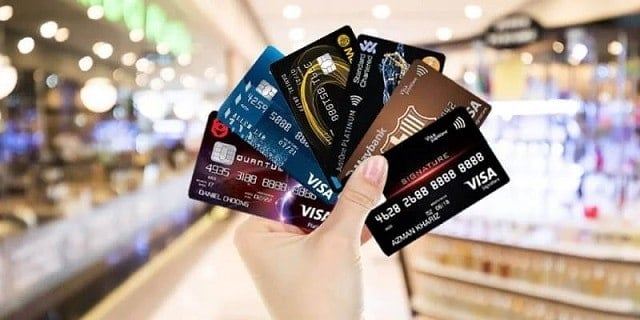 What is a credit card?
A credit card is a payment instrument that you can use to purchase something instead of using cash. In theory, when you pay for something using a credit card, that amount is owed from the bank and needs to be paid back.
It is designed to meet various income levels, from the entry-level which is sometimes referred to as Gold, to mid-range known as Platinum, and high-income such as Infinite, Premier, and Signature.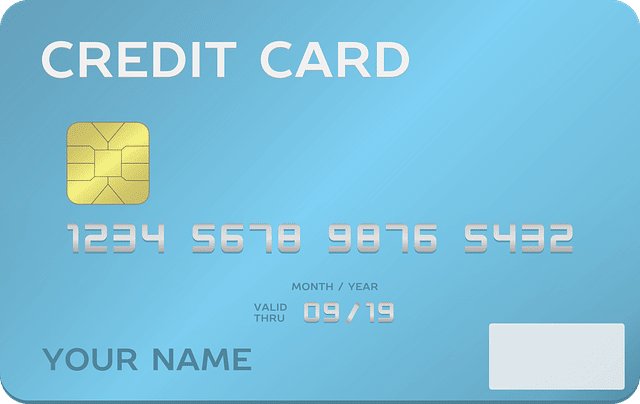 How does a credit card work?
Think of it like a fast loan that you can pay back when your salary kicks in. To understand more about how it works, let's take a look at the basic features such as follows:
Annual fee
A credit card has a fee that is charged annually to the card members for the benefits that come with it.
Some of them don't have an annual fee, whereas there are also cards with an annual fee waiver condition.
For example, a bank might offer an annual fee waiver simply by swiping your credit card at least 12 times in a year or some might require you to meet a certain spending amount in a year to get the waiver.
Credit card interest rate on purchases
This may not be theoretically correct, but banks charge interest on the outstanding amount as a penalty for borrowing their money and not repaying it on time.
A credit card interest rate or a finance charge, is usually charged on the outstanding balance amount when it is past due.
For example, if you have used up RM300 on your card and failed to settle it within the 20-day interest-free period, an interest rate of between 15% to 18% per annum will be levied on that amount.
In Malaysia, there are three tiers of credit card annual interest rates chargeable on the outstanding balance based on the cardholders' repayment habits:
| | |
| --- | --- |
| Interest Rates/Finance Charges | Descriptions |
| 15% per annum (1.25% per month) | Tier 1: For cardholders with prompt payments for 12 consecutive months |
| 17% per annum (1.42% per month) | Tier 2: For cardholders with prompt payments for 10 months or more in the last 12-month cycle |
| 18% per annum (1.50% per month) | Tier 3: For cardholders with payments of less than 10 months in a 12-month cycle |
If you consistently pay your card bills in full and on time, then you don't have to worry about interest rates at all.
Interest-free period
This is a grace period whereby you can enjoy zero interest on your outstanding balance. 
This period starts from the date of issuance of your credit card statement until the statement's due date.
Credit limit
This is the maximum amount that a lender can extend to you for a particular line of credit. 
If you earn a monthly income of RM3,000 or less, the bank will usually set a credit limit of two times your salary.
For those earning more than RM3,000 a month, there is no limit to the credit that will be assigned to you. You can also own multiple cards from multiple banks with varying credit limits.
Cash advance
A cash advance is a facility that allows you to withdraw money from your credit card through an ATM much like a debit card.
Not to be confused with a cash loan facility whereby you can borrow a certain amount from your card and repay it in instalments, which is similar to an EPP.
A cash advance is subject to a cash withdrawal fee and interest rate of 18% per annum, which is calculated daily until you pay up the withdrawn amount in full.
Billing or statement cycle
Each credit card transaction you make will be posted on your credit card statement. 
This statement, which itemises all your transaction histories for the past month, will arrive in your mailbox or inbox in the current month.
It is important to take note of the statement due date so that you will not be charged with unnecessary finance charges on the outstanding balance.
Minimum monthly payment
In your statement cycle, you are allowed to make a partial repayment of your credit card bill to avoid being charged a late finance fee on the outstanding balance.
However, the remaining amount of your outstanding balance will still incur a finance charge. 
The minimum monthly payment is usually 5% of the total outstanding balance, which must be settled before the statement's due date.
How many types of credit cards are there in Malaysia?
There are four (4) biggest card networks or card schemes in Malaysia: Visa, Mastercard, American Express and UnionPay. They partnered with Malaysian banks to issue credit cards to consumers.
The banks then further categorised these cards to meet various consumers' needs and spending habits by having features such as cashback, reward points or air miles.
Cashback: You get back a portion of the money you have spent in your account.
Rewards: You earn loyalty points for every Ringgit spent, redeemable for products and services.
Air Miles: You earn loyalty points for every Ringgit spent, redeemable at your frequent flyer programs.
Essentially, a credit card will have one of the features above. 
Depending on the income band, it can have a combination of features such as cashback and rewards, or air miles and cashback.
What is the main requirement for a credit card application?
The main requirement is your minimum income. According to the Bank Negara Malaysia (BNM) guidelines, the minimum income for a first-time applicant is RM24,000 annually. Banks will require proof of income to qualify you as a credit card holder. 
Other than that, you must also have a valid identity card, employer letter of confirmation and other documents to support your application.
However, not all banks have the same income requirement for the same card type. For example, a Gold card by Bank A is offered to those with a monthly salary of RM3,000 and above, whereas Bank B opens to anyone earning a minimum of RM2,000 per month.
Therefore, make sure to compare credit cards from different banks to better suit the annual or monthly income that you are earning.
How many credit cards can I apply for?
There is no limit to the number of credit cards you can apply for from any bank. However, your chances of getting approved depend on your income and other factors such as your credit background.
BNM has stated that for those earning RM3,000 and less, you can own credit cards from a maximum of two different card issuers, with a credit limit capped at two times your monthly salary (but whether you get this amount depends on the banks you choose).
For anyone with a monthly income above RM3,000, you can own as many credit cards as you want from multiple issuers.
What happens if I fail to repay my credit card on time?
If you miss your payment, a finance charge between 15% to 18% per annum will be charged to your outstanding balance and will be compounded daily until you pay off the overdue amount.
Will my late payment affect my CCRIS report?
Unfortunately, yes. A late payment habit hurts your CCRIS record.
CCRIS or Central Credit Reference Information System, is a central system that stores information about your credit history which is referenced by all banks when assessing your credit risk. 
Other than hurting your CCRIS record, you will also have a lower credit score which will reduce your chances of getting approved on your personal loan, car loan or home loan applications.
How do I check my CCRIS report and can I get it online?
According to the Credit Bureau by BNM, you can request to obtain your personal CCRIS report online via the eCCRIS portal.
However, for business owners and deceased individuals, only authorised persons can make a request to the Credit Bureau for access to the credit report.
If you have yet to register as an eCCRIS user, you may go to the Credit Bureau's website (creditbureau.bnm.gov.my/obtaining-your-credit-report), fill in the application form and submit it online via eLINK.
Alternatively, you may also get your credit report via any credit reporting agency such as Experian, or visit the CCRIS kiosk at any AKPK branch near you.
Which credit card should I get?
From credit cards with no annual fees to cashback credit cards, the choice can be endless but it's all up to your needs and preferences.
At RinggitPlus, we have several categories that can cater to the unique needs of every Malaysian, such as the following.
Tips: If you can't decide which credit card works best for you based on your preference and income, we can help you through our credit card recommendation service (it's free!).
Doesn't matter if this is your first time applying for a credit card or if you're looking for a new credit card from a different bank, RinggitPlus rewards you abundantly with exciting sign-up gifts every week!
Browse through the participating banks, compare and apply for the selected credit card(s), meet the requirements accordingly and then claim your gift!
First-year free? Free for a lifetime? Annual fee waiver? You bet that we have them all on RinggitPlus.
Credit cards without annual fees are often the preferable choice among Malaysians, it's even better for first-timers as you get to build your credit score without having to worry about paying extra money on annual fees.
Get cash back into your card account on every eligible spending, every month!
Typically the most popular choice among credit card users in the market, credit cards that earn you cashback aren't just rewarding but they can help you save more as well.
If you're a big spender on grocery shopping, petrol fueling or online shopping, for example, you might want to consider a cashback credit card for your expenses.
Other types of spending criteria are available for cashback as well, such as utility payments and dining.
Such as its category name, every swipe of your rewards credit card earns you attractive rewards points, also known as loyalty points.
Take note of the eligible spending, and swipe or tap away to collect rewards points!
Thereafter, the accumulated rewards points can be used to redeem free gifts, shopping vouchers, dining coupons, air miles conversions and many more.
Perfect for individuals who are always on the road and are looking to maximise their petrol spending even further.
Petrol prices in Malaysia nowadays aren't exactly pocket-friendly. But with a petrol credit card, you get to earn rewards points, cashback or air miles just by spending on petrol.
Plus, certain petrol credit cards may also give you special discounts on car polishes, parts or accessories. 
Specially tailored for frequent flyers from all walks of life, this type of credit card can help you save some money on your travelling expenses.
From rewards points, cashback, special discounts, complimentary access to airport lounges, and free travel insurance — you name it — you may get them all with a travel credit card.
This type of credit card category isn't as complicated as it may sound — it works the same as the conventional ones. The only difference is the spending criteria whereby they must be Shariah-compliant.
Hence, it is suitable for those ethical spenders! All faiths are welcome to apply for an Islamic credit card.
As its category name suggests, air miles credit cards are perfect for frequent flyers or travellers.
With this type of credit card in hand, you can convert the rewards points you've collected on eligible spending to air miles for a variety of frequent flyer programs from different airlines. 
Collect as much as air miles as you can, you might even fly for free. Who knows?
If you've always wanted to chill at the airport lounge (like the Plaza Premium Lounge, for example) when you're travelling, do you know that you can get complimentary access to it with a credit card?
You can and we're not bluffing. Simply follow through with certain spending criteria or other terms applicable, you might just be eligible for the complimentary access.
Special for shopaholics who have a con fashion (confessions).
Why not maximise your online spending while you're at it with a credit card for online shopping? You can get rewarded with either cashback or rewards points.
Cashback helps you save money, while rewards points let you redeem gifts, vouchers and more. Decisions, decisions.
Movie buff, do you know that you can enjoy exclusive movie promotions, discounts or cashback with a credit card?
Movie tickets can be expensive at times, not to mention if you purchase them in sets. So why not make use of this type of credit card to help you save more?
Other than movie promotions, certain credit cards also earn you reward points for other eligible spending too.
Curated for the VIPs and high-net-worth individuals! Also called black cards, this type of credit card not only comes with higher annual income requirements but also offers much more attractive benefits.
From golf benefits, to travel benefits and other exclusive privileges, premium cards are designed to elevate your lush lifestyle to the next level.
Can I apply for a credit card online?
Yes, you can and there are about nineteen banks in Malaysia offering credit cards for various consumers with unique appetites that you can apply for credit cards online. They are:
How to apply for a credit card with RinggitPlus?
To apply for a credit card with us, the steps are really simple and you can apply in just 10 minutes or less from the comfort of your home.
We will help check your eligibility so you don't have to worry about applying for credit cards with low approvals.
Step 1:
Pick a credit card that suits your preference and monthly income from our website and click the "Apply Now" button.
If you're unsure of which credit card to get, try our credit card recommendation service. Just click on the "Chat on WhatsApp" button and we'll assist you.
Step 2:
You will be redirected to our WhatsApp chatbot.
From there, your application begins when you answer some questions asked by our chatbot.
Step 3:
When you've finished answering all of our questions, your application will be sent to the bank.
After that, all you need to do is sit back and wait for the bank to contact you.
Should you have any questions regarding your credit card application, do reach out to us via  [email protected]. And while you're looking for the best credit cards, don't forget about our weekly flash deals too. You'll get rewarded with high-value gifts just by signing up with us!
Latest credit card promo codes and discounts in Malaysia
Credit cards are useful if you know how to use them wisely. Besides giving you a rewarding spending experience with all the reward points or cash rebates etc. to collect, you can also enjoy numerous ongoing deals, promo codes and discounts at participating merchants all around Malaysia.
In the tables below, you will find the latest deals, discounts and offers from your favourite credit cards so you can maximise savings.
Keep a tab on this section as this list will be updated every week.
[Updated: 29 November 2023]

FOOD AND DINING PROMOTION

Bank
Merchant
Promotion
Expiry Date
Affin Bank
Emery Coffee Cafe
Get a complimentary Flat White with a minimum spend of RM40
8% off for an SCA Coffee Skills Program
Promo code: AFFIN8

31 Dec 2023
AmBank
Starbucks Coffee
15% off on fresh food and handcrafted beverages
*Except for Starbucks Sunway Lagoon

31 Dec 2023
CIMB
Leten Dim Sum & Asian Cuisine
10% off total food bill

30 Dec 2023
HSBC
Mosaic, Mandarin Oriental Kuala Lumpur
20% off total F&B bill in a single receipt

29 Dec 2023
Hong Leong Bank
Erawan
10% off total bill
(No minimum spend)
30 Apr 2024
Standard Chartered
Altitude by Banyan Tree
15% off total food bill

30 Dec 2023
---
ONLINE SHOPPING PROMOTION

Bank

Merchant
Promotion
Expiry Date
Affin Bank
CASETiFY
15% off for all original-priced items excluding collab items
Promo code: 15VISA
31 Dec 2023
Alliance Bank
Crabtree & Evelyn
15% off
(Minimum spend of RM200)
Promo code: CRABTREEAB15
31 Dec 2023
BSN
Luxe Florist
10% off all products
Promo code: BSN10
31 Dec 2023
CIMB
Celovis Jewellery
10% off
(Minimum spend of RM160)
Promo code: XCIMBPDD

29 Dec 2023
HSBC
Club21
Offer I:
15% off any Mulberry items at Club21 (Get a complimentary RM45 e-gift voucher on your next purchase)
Promo code: HSBC15

Offer II: 20% off any CK Calvin Klein and DKNY at Club21 (Get a complimentary RM45 e-gift voucher on your next purchase)
Promo code: HSBC20
29 Feb 2024
Hong Leong Bank
Zalora
14% off + 5% cashback
(Minimum spend of RM200)
Promo code: HLBYL23
31 Dec 2023
---
HOTEL AND TRAVEL PROMOTION

Bank
Merchant
Promotion
Expiry Date
Affin Bank
The Taaras Beach & Spa Resort
15% off Best Flexible Rates for all room types

*Prior reservation is subject to availability
*Booking must be made through the dedicated landing page (https://campaign.berjayahotel.com/AFFIN-bank)
*Terms apply
30 Jun 2024
AmBank
Grand Lexis Port Dickson
15% off Best Available Rates for all room types
20% off total ala carte dine-in orders at hotel F&B outlets
20% off ala carte treatments at LexSpa
Promo code: VISA15
*Valid for Visa Signature & Visa Infinite cards via Official Website booking

10% off Best Available Rates for all room types
15% off total ala carte dine-in orders at hotel F&B outlets
15% off ala carte treatments at LexSpa
Promo code: VISA10
*Valid for any Visa cards via Official Website booking
31 Dec 2023
CIMB
Swiss-Garden Beach Resort Kuantan

15% off Best Available Rate
Stay period: until 31 December 2023
31 Dec 2023
HSBC
The Chowkit Ormond Hotel
Offer I:
25% off* Best Available Rate for all room categories

Offer II:
30% off* Best Available Rate for all room categories with a minimum of 3 nights booking.

Promo code: HSBCXTCK

31 May 2024
Hong Leong Bank
Berjaya Waterfront Hotel Johor Bahru
15% off the Flexible Room Rates
30 Nov 2023
Public Bank
AMES Hotel Melaka
20% off (on the Best Available Rate for all rooms)
15% off (on food bill at The Munch & The Moon Bar)

30 Nov 2023
UOB
Banyan Tree Kuala Lumpur
15% off Best Available Rate for rooms with daily breakfast for 2 pax
15% off total food bill at Altitude, Bake, Ebisu, Horizon Grill & Vertigo
10% off spa treatment at Banyan Tree Spa

30 Dec 2023