Best Credit Cards in Malaysia 2021
RinggitPlus brings you the latest deals, discounts and offers from your favourite credit cards so you can maximise on savings.
Keep a tab on this section as it will be updated weekly.
Credit Card Promo Code and Discount in Malaysia 2021
[updated: 14 April 2021]

DINING

Bank
Merchant
Promotion
Expiry Date
Affin Bank
Kites Restaurant, Holiday Inn Glenmarie
20% off total bill

28 Feb 2022
AmBank
Altitude, Banyan Tree KL


20% off

31 July 2021
Bank Islam
Ames Hotel, Melaka
10% off food & beverages *dine-in (exclude alcohol & tobacco)
31 May 2021
CIMB
Champignons
Free cake (min. spend RM150)

30 Apr 2021
Citibank
BEAST
Complimentary BeauTEA Parlour Afternoon Tea voucher for 2
*with min. spend of RM800

30 June 2021
HSBC
Vanilla Mille Crepe

10% off

30 Apr 2021
Hong Leong Bank
Bistro 160
33% off all day long on a la carte menu (except for promo items)

30 Jun 2021
Maybank
Jade, Pavilion
25% off
30 Apr 2021
Public Bank
Hotel Istana, KL


20% off total bill

31 Dec 2021
RHB
Oldtown White Coffee
Free OldTown White Coffee or discount on total bill*
*min. spend RM30
14 Nov 2021
Standard Chartered
Lemon Garden, Shangri-La Hotel KL

15% off total bill

31 Dec 2021
ONLINE SHOPPING

Bank

Merchant
Promotion
Expiry Date
AEON
Pop Meals

Up to RM15 off (new user package) 

Promo code: AEONCR15

RM3 off on add-ons with any meal purchase) 

Promo code: AEONCRADD3

30 Apr 2021
Affin Bank
Lazada
RM15 off every Thursday (min. spend RM150 in a single receipt)

28 Oct 2021
Alliance Bank
Althea

10% off storewide 

Promo code: ALALLIANCE10

31 Dec 2021
AmBank
Cheekaaboo


15% off 

Promo code: AMCKB15

31 May 2021

Bank Islam
Zalora
10% off + 5% cashback (min. spend RM150 or more in single receipt)
Promo code: BISLAMCARE
31 Dec 2021
CIMB
Amazin' Grace

Extra 10% off with purchase of 2 Raya Gift Box

31 May 2021
Citibank
Love, Bonito

RM20 off (min. spend RM150)
Promo code: 20CITILBMY

30 Jun 2021
HSBC
Florygift

RM22 off (min. spend RM180)

30 Apr 2021

UOB
Picha Eats
8% off any Mini Buffet package*
Promo code: UOB-PICHA
*via https://pichaeats.oddle.me/en_MY/
30 Apr 2021
HOTEL & TRAVEL

Bank
Merchant
Promotion
Expiry Date
Affin Bank
G Hotel Gurney, Penang

15% off Best Available Rate for all room types

30 Sep 2021
Ambank
Swiss-Belhotel International Hotels & Resorts,
Kuantan

30% off Best Flexible Rates
Promo code: MCPNTL

30 Apr 2021
BSN
Best Western, i-City Shah Alam
RM20 off per room per night & 15% off ala carte menu
Booking code: BSNBW2020
Booking period: until 31 July 2021

31 Jul 2021
Bank Islam
Ames Hotel, Melaka
25% off Best Available Rate
31 May 2021
CIMB
Dorsett Hotels

Up to 25% off best available rate

30 Jun 2021
Hong Leong Bank
Rentalcars
5% off worldwide vehicle hire (Mastercard only)
30 Jun 2021
HSBC
Sunway Putra Hotel

50% off Family Room & Family Studio
Promo code: SPHSBC50

30 Jun 2021

Standard Chartered
The Datai, Langkawi
Complimentary 1 category of room upgrade
Canopy Deluxe: RM990 nett
Canopy Premium: RM1,190 nett
Canopy Suite: RM2,190 nett

*applicable for Visa & Visa Infinite Privilege cards

30 Apr 2021
---
What is a credit card?
It is a payment instrument that you can use to purchase something instead of using cash. In theory, when you pay for something using a card, that amount is owed from the bank and need to be paid back.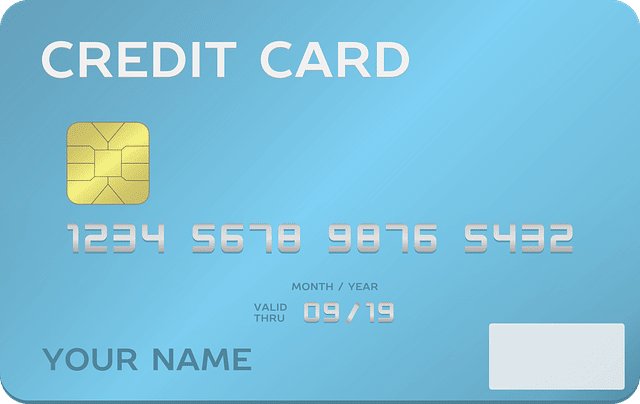 A credit card is designed to meet various income levels, from the entry-level (sometimes referred to as "Gold"), mid-range ("Platinum"), and high-income (e.g. Infinite, Premier, Signature).
How does a credit card work?
Think of it like a fast loan that you can pay back when your salary kicks in. To understand more on how it works, let's take a look at the basic features such as follows:
Annual fee
A credit card has a fee that is charged annually to the cardmembers for the benefits that come with it.
Some of them don't have an annual fee, whereas there are also cards with an annual fee waiver condition.
To get your credit card annual fee waived is simply by making one transaction per month for 12 consecutive months, or meet the card's minimum spending required in a year.
Interest rate on purchases
This may not be theoretically correct, but banks charge interest on the outstanding amount as a penalty for borrowing their money and not repaying them on time.
Credit card interest rate, also known as Finance Charge, is usually charged on the outstanding balance amount when it is past due.
For example, if you have used up RM300 on your card and failed to settle it within 20-day interest-free period, a Finance Charge of between 15%-18% p.a. will be levied on that amount.
In Malaysia, there are 3 tiers of annual interest rates chargeable on the outstanding balance based on the cardholders' repayment habit:
| | |
| --- | --- |
| Interest rate | Descriptions |
| 15% p.a. (1.25% p.m.) | Tier 1: for cardholders with prompt payments for 12 consecutive months |
| 17% p.a. (1.42% p.m.) | Tier 2: for cardholders with prompt payments for 10 months or more in the last 12-month cycle |
| 18% p.a. (1.50% p.m.) | Tier 3: for cardholders with payments of less than 10 months in a 12-month cycle |
If you consistently pay your card bills in full and on time, then you don't have to worry about interest rates at all.
Interest-free period
This is a grace period whereby you can enjoy zero interest on your outstanding balance. This period starts from the date of issuance of your credit card statement until the statement due date.
Credit limit
This is the maximum amount that a lender can extend to you for a particular line of credit. If you earn a monthly income of RM3,000 or less, the bank will usually set a credit limit to 2 times your salary.
For those earning more than RM36,000 per year, there is no limit to the credit that will be assigned to you. You can also own multiple cards from multiple banks with varying credit limits.
Cash advance
Cash advance is a facility that allows you to withdraw money from your credit card through ATM much like a debit card.
Not to be confused with a cash loan facility whereby you can borrow a certain amount from your card and repay it in instalments, which is similar to an EPP.
A cash advance is subject to a cash withdrawal fee and interest rate of 18% p.a., which is calculated daily until you pay up the withdrawn amount in full.
Billing or statement cycle
Each credit card transaction you make will be posted in your credit card statement. This statement, which itemises all your transaction histories for the past month, will arrive at your mailbox or inbox in the current month.
It is important to take note of the statement due date so that you will not be charged with unnecessary fees and charges on the outstanding balance.
Minimum monthly payment
In your statement cycle, you are allowed to make a partial repayment of your credit card bill to avoid being charged with a late finance fee on the outstanding balance.
However, the remaining amount of your outstanding balance will still incur finance charge. The minimum monthly payment is usually at 5% of the total outstanding balance, which must be settled before the statement due date.
How many types of credit cards in Malaysia?
There are 4 biggest card networks in Malaysia: Visa, MasterCard, American Express and UnionPay. They partnered with Malaysian banks to issue credit cards to consumers.
The banks then further categorised these cards to meet various consumers' needs and spending habits to having features such as cashback, reward points and air miles.
| | |
| --- | --- |
| Cashback | You get back a portion of money you have spent into your account |
| Rewards | You earn loyalty points for every Ringgit spent, redeemable for products and services |
| Air Miles | You earn loyalty points for every Ringgit spent, redeemable at your frequent flyer programs |
Normally, a credit card will have one of the features above. Depending on the income band, it can have a combination of features such as cashback and rewards, or air miles and cashback.
What is the main requirement for credit card application?
The major requirement is your minimum income. According to the 2011 BNM guidelines, the minimum income for a first-time applicant is RM24,000 annually.
Banks will require proof of income to qualify you as a credit cardholder. Other than that, you must also have a valid identity card, employer letter of confirmation and other documents to support your application.
Not all banks have the same income requirement for the same card type. For example, a Gold card by Bank A is offered to those with a monthly salary of RM3,000 and above, whereas Bank B opens to anyone earning a minimum of RM2,000 per month.
How many credit cards can I apply?
There is no limit to the number of credit cards you can apply from any bank, however, your chances of getting approved will depend on your income and other factors mentioned above.
BNM has stated that for those earning RM36,000 and less, you can own credit cards from maximum two different card issuers, with a credit limit capped at 2x your monthly salary (but whether you get this amount depends on the banks you choose).
For anyone with a yearly income of RM36,000 and above, you can own as many credit cards you want from multiple issuers.
What happens if I fail to repay my credit card on time?
If you miss your payment, late payment fee will be charged on the outstanding balance. 
That's not all, your outstanding balance will attract a finance charge of between 15%-18% p.a. which is compounded daily until you paid off the overdue amount.
A late payment habit can have a negative effect on your CCRIS (Central Credit Reference Information System) record. 
CCRIS is a central system that stores information of your credit histories which is referenced by all banks when assessing your credit risk.
That's not all, you will also have a lower credit score that consequently reduces your chances of getting approved on your personal, car or home loan applications in the future.
Which credit card is the best for me?
 At RinggitPlus, we have several categories that can cater to the unique needs of every Malaysian, such as:
List of banks to apply for a credit card online
There are 19 banks in Malaysia offering credit cards for various consumers with unique appetites that you can apply online for: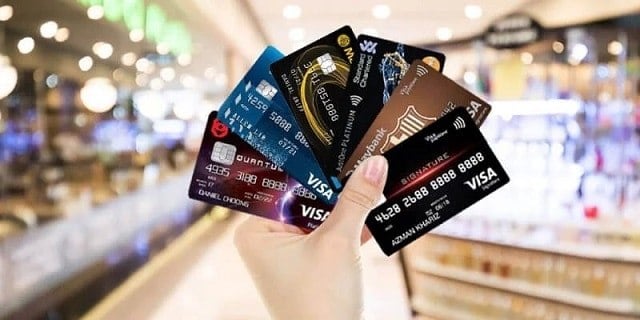 Top 5 Credit Cards in Malaysia 2021