Spend and Earn Shopee Coins with Maybank Shopee Visa Platinum
If you love online shopping, or to be precise, have Shopee in your heart as the place to go, then this Maybank credit card is for you.
Maybank Shopee Visa Platinum lets you earn Shopee Coin for every spending - be it on Shopee, dining, entertainment, Visa payWave and many more!
Recently being the winners of these prestigious awards below, the Maybank Shopee Visa Platinum continues to be one of the most rewarding credit cards in the Malaysian market.

Digital CX Awards 2021 - Outstanding Digital CX - Bank Cards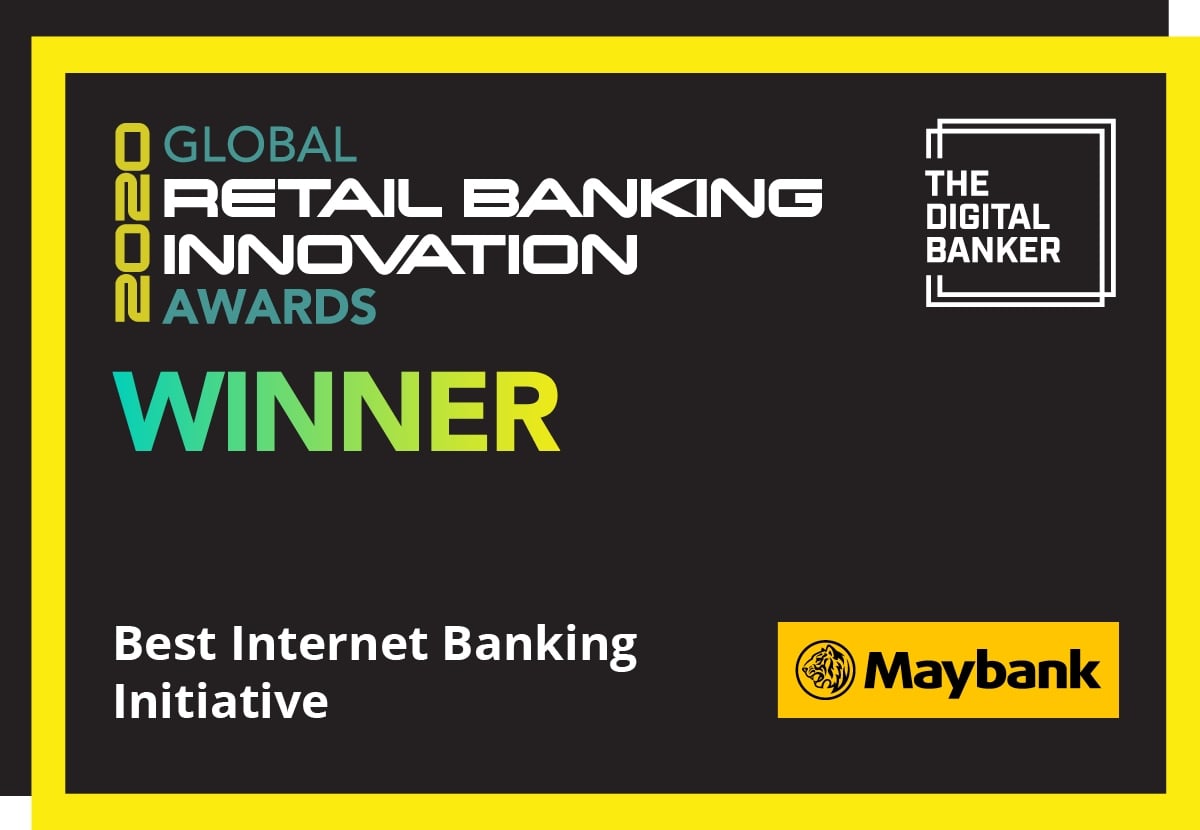 Global Retail Banking Innovation Awards 2020 - Best Internet Banking Initiative
How Does It Work?
Once your credit card is approved, you need to add your Maybank Shopee Visa Platinum to your Shopee account via the app.
If you're an existing Shopee account, your mobile number must match the number that you used to apply for the Maybank credit card.
Your Maybank Shopee Coins will be updated on your Shopee app on a T+1 basis, once the transaction is posted to your credit card.
You can track your Shopee Coins in the app and in your credit card monthly statement.
Tell Me More About the Benefits!
People shop online anytime, anywhere they want.
But Shopee knows that you're most likely to shop online during special events, so they want to make your days even brighter with extra Shopee Coins on Special Days!
Here are the benefits when you spend with Maybank Shopee Visa Platinum:
Up to 5x Shopee Coins on Shopee, Dining, payWave, entertainment and other spend on Pay Day (28th of the month), Chinese New Year, Hari Raya, 9.9, 11.11 and 12.12 (Special Days)
Up to 2x Shopee Coins on Shopee, Dining, payWave, entertainment and other spend on Normal Days
For your reference, 5,000 Shopee Coins = RM50
Please note that your Shopee Coins will be capped at 5,000 coins per statement cycle. The excess spending will be converted to TreatsPoints.
Did we tell you that you will get a Welcome Gift too?
Enjoy 5,000 Welcome Shopee Coins after you spend RM300 (accumulative) within 60 days after your card approval.
Enjoy Special Promotions with Your Maybank Shopee Card
As a Maybank Shopee cardholder, you can also enjoy special promotions, such as:
50% off (capped at RM50) without a minimum spend for Anello, P&G, Arctic Hunter, Enfragrow A+, Tefal and Realme products on Shopee App
1-For-1 Seasonal Beverages at San Fransisco Coffee outlets
Maybank Shopee Visa Platinum Annual Fee
If you think that's all you can get with this Maybank credit card, you're wrong.
Maybank Shopee Visa Platinum is FREE for life - which means you don't have any expenses by owning this credit card! But of course, make sure that you pay on time.