MSIG Ladies Lifestyle
Women are more prone to critical illnesses. Take on MSIG Ladies Lifestyle to protect yourself from the unknown and be prepared for what might be inevitable.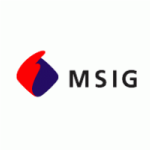 Product summary
Min Sum Covered

RM100k

No. of Illness

29

Entry Age

15 years - 60 years

Max Cover Age

60 years

Early Stage Coverage

Yes
Coverage
What can I claim from this insurance policy?
Cancer

Major Organ Failure

End-stage Kidney Disease
Bone Marrow Transplant
End-Stage Liver Disease
Primary Pulmonary Arterial Hypertension
Terminal Illness
Major Organ Transplant

Heart Related

Heart Attack
Heart Valve Surgery
Surgery To Aorta
Coronary Artery Bypass Surgery

Brain Related

Benign Brain Tumor
Coma
Alzheimer's Disease Or Irreversible Organic Degenerative Brain Disorders
Loss Of Independent Existence
Motor Neuron Disease
Multiple Sclerosis
Muscular Dystrophy
Parkinson's Disease
Stroke

Infection Related

Encephalitis
HIV Due To Blood Transfusion

Accident Related

Major Burns
Major Head Trauma

Sensory Loss

Deafness Or Total Loss Of Hearing
Loss Of Speech
Blindness Or Total Loss Of Sight

Women Related

Facial Reconstructive Surgery Due To Cancer Or Accident

Special Benefits

Accidental Death
Death Or Total and Permanent Disability
Contact Info
Who do I contact for any inquiries?
MSIG Hotline
Requirements
Minimum Entry Age

At least 15 years of age

Maximum Entry Age

At most 60 years of age

Maximum Renewal Age

At most 54 years of age

Coverage Expiry Age

At most 60 years of age