AXA SmartHome Optimum (Enhanced)
Protect your home building and its contents with one comprehensive plan from AXA. Customise the plan to suit your needs and take control of your coverage.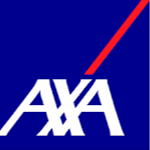 Product summary
Home Repairs

Covered

Rent Insurance

Covered

Death Benefits

Not Covered

TPD Benefits

Not Covered

Personal Liability

Not Covered
Coverage
How much you can claim for AXA SmartHome Optimum (Enhanced)
Home Property

Total Amount Covered For Damages To The Building, Not Exceeding The Property Value.

RM100k

-

RM2m

Home Contents

Value claimable for house contents if damaged is caused by any of the events covered.

RM50k

-

RM250k

House Repairs

For repairs to house property that are caused by events covered under this plan.

As Charged

up to the sum of building insured

Rent Insurance

Landlord insurance if you cannot collect rent because the house is uninhabitable.

up to

10%

of building sum insured

Legal Documents

Cost covered to replace legal documents that are lost and damaged.

up to RM1k

Jewellery & Valuables

Amount covered for loss and damage to your jewellery and other personal valuables.

up to

50%

of the Sum Insured

House Mirrors

Cost to replace house mirrors that are damaged during any insured event.

As Charged

Door Locks & Windows

For charges to replace house doors, locks and windows due to damage.

up to RM500

Refrigerator Contents

For the cost to replace damaged contents in the refrigerator.

up to RM250

For items stored in the Freezer

Cash Allowance

Cash amount that you can claim if the house becomes uninhabitable.

up to RM1k

Removal Of Property

Cost to move property from your house due to events covered.

up to RM2m

Public Liability

Coverage for public claims due to damage or injuries caused by your house property.

up to RM50k
Coverage Type
Covered
Fire
Lightning
Thunderbolt
Flood
Water Tanks Or Pipes
Explosion
Impact Cover
Aircraft And Aerial
Hurricane Cyclone Typhoon Windstorm
Earthquake Volcano
Theft
Not covered
Subsidence And Land Slip
Subterranean Fire
Riot Strike
Bush Fire
Falling Trees And Branches
How to Claim
Who do I contact if I have a question or emergency?
Home Insurance Claim Hotline

AXA Affin

60321708282 (Press 2 for Claims)
Requirements
Minimum Entry Age

At least 21 years of age

Maximum Entry Age

At most 70 years of age
More Information
What is AXA Smart Home Optimum (Enhanced)?
AXA Smart Home Optimum (Enhanced), underwritten by AXA Affin General Insurance Berhad, is a home insurance policy that is tailored to protect your house and your personal belongings in one comprehensive plan.
Because it is important to understand what risk is and where it comes from, this home insurance plan offers you flexibility to choose the types of coverage that suit your needs and budget.
What are the benefits under this home insurance plan?
Coverage for this protection plan is broken up into two parts, Section A: Houseowner coverage, which is the protection of your building itself, and Section B: Home Contents, which is coverage for the contents of your home.
With AXA Smart Home Optimum (Enhanced) your home building (Section A) will be covered wit compensation for any loss and damage due to fire, lightning, explosions, aircraft damage, impact damage, bursting or overflowing of water tanks or pipes, hurricane, cyclone, typhoon, windstorm, earthquake, volcanic eruption, flood and housebreaking or theft by forcible entry, plus also covers loss of rent or cost of temporary accommodations and owners liability.
Protection for your home contents (Section B) on the other hand, will include coverage on an "All Risk" basis. Which means, your home contents are covered against all the perils covered by Section A: Houseowner but will also include additional protection against, riots, strikes and malicious damage, accidental damage and 'Full Theft'. This means, you will have coverage even for burglaries or theft without signs of forcible entry.
Both parts of the coverage for this AXA Smart Home Optimum (Enhanced), will come with additional complimentary coverage. Complimentary benefits for Homeowners will include Loss of Rent, Owner's or Tenant's Liability, Removal of Debris and complimentary Architects, Surveyor and Consultation Fees. In the case of Home Contents, the list is a little more extensive;
Loss of money due to theft
Cost of replacing locks/keys due to housebreaking
Deterioration of food in freezer
Cost of Replacing Legal documents
Loss or damage to contents during temporary removal
Loss or damage to water filter outside building
Cost of repairing burst water pipe including hacking
Emergency cash allowance
Fraudulent use of Credit/ATM Card
Fraud or Dishonesty of Domestic Servant
Fire Extinguishement Expenses
Remember to check with your insurance agent, or your policy contract as to how far the coverage for these benefits extend.
Are there any Riders available?
Yes there are a few optional riders that you can pick up with this protection plan, the first being, Worldwide Personal All Risks, it is coverage for loss or damage of personal affects e.g. jewellery, watches or cameras, Maximum value offered per item is RM10,000.
The second optional rider is Worldwide Family Liability, which is protection against third party accidental bodily injury or accidental damage to property.
How much should I insure my home and valuable contents?
The rule of thumb to purchasing the right home insurance plan is knowing the appropriate amount to insure your house and personal belongings. It is worth noting that you should always cover your house based on the market value of your property at the time of loss and damage.
In other words, your total sum insured should correspond to the cost of rebuilding of your house and replacing its contents. You may also select to insure your property based on the Market Value (equivalent to the depreciated value of lost / damaged items) or Reinstatement Value basis.
With AXA Smart Home Optimum (Enhanced) you can choose between permanent and flexi plans for coverage options, which means you also have more options on how your premiums will work. Also, you are able to mix and match your coverage to include both Homeowner and Home Content coverage, but you will only have to pay one collective premium.
How much does AXA Smart Home Optimum (Enhanced) insurance cost?
Depending on the type of your residence (landed or flat / apartments), AXA Smart Home Optimum (Enhanced) charges a minimum annual premium of RM60, including a commission between 15% to 25% paid to the insurance agent.
Your home insurance premium will also be subject to a Stamp Duty of RM10.
Can I cancel my home insurance policy?
You are allowed to cancel your policy, on a condition that you inform AXA Affin General Insurance Berhad via a written notice prior to cancellation.