Kurnia Houseowner & Householder Insurance
Give your hard work the protection it deserves. House and home protection with Kurnia will give your home coverage against all kinds of perils and threats, so that you can recover from the devastation of losing your home.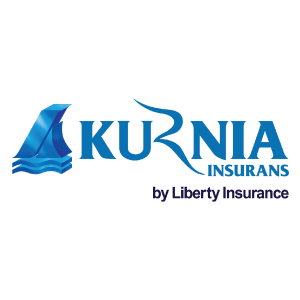 Product summary
Home Repairs

Not Covered

Rent Insurance

Covered

Death Benefits

Not Covered

TPD Benefits

Not Covered

Personal Liability

Covered
Coverage
How much you can claim for Kurnia Houseowner & Householder Insurance
Home Property

Total Amount Covered For Damages To The Building, Not Exceeding The Property Value.

Flexi

Home Contents

Value claimable for house contents if damaged is caused by any of the events covered.

Flexi

House Repairs

For repairs to house property that are caused by events covered under this plan.

Not Covered

Rent Insurance

Landlord insurance if you cannot collect rent because the house is uninhabitable.

up to

10%

of total sum insured

House Mirrors

Cost to replace house mirrors that are damaged during any insured event.

up to RM500

per piece per occurrence

Removal Of Property

Cost to move property from your house due to events covered.

up to

15%

of total sum insured

Personal Liability

Coverage for damage or injuries to another person at your house i.e. third party insurance.

up to RM50k

Public Liability

Coverage for public claims due to damage or injuries caused by your house property.

up to RM50k

for any one occurance, as an optional benefit
Coverage Type
Covered
Fire
Lightning
Thunderbolt
Flood
Subsidence And Land Slip
Water Tanks Or Pipes
Explosion
Impact Cover
Aircraft And Aerial
Subterranean Fire
Hurricane Cyclone Typhoon Windstorm
Earthquake Volcano
Theft
Riot Strike
Not covered
Bush Fire
Falling Trees And Branches
How to Claim
Who do I contact if I have a question or emergency?
Home Insurance Claim Hotline

Kurnia
There are several things you need to take note of in order to successfully make a claim with Kurnia Insurance. Firstly, remember to notify the insurance company at the earliest possible moment of an incident that warrants a claim. Download or have Kurnia email you a claim form to fill in. Print this form and attach it to any necessary identification documents and reports that you may or may not collect in the process of putting your home back in order.
Some of the documents that you need is;
Your NRIC copies for identification
Copy of your Home Grant
Copy of your Insurance Agreement
Photo evidence of the damage caused
Witness Statements to corroborate the incident
and a Written description of the incident that occurred.
Once you have all of these together, simply pack it up and send it on to Kurnia Insurance to activate your claims and funds to begin rebuilding your life.
More Information
What is this Houseowner & Householder Insurance?
Protection of your house and home are not limited to the walls around it, you also need to protect the things within that you took years to collect and pay off. With a dual coverage insurance like this one, you get to protect both your house and home.
What exactly does this policy cover?
Well the coverage comes in two parts. The first being your Houseowner coverage, which will essentially protect your building and property exterior. With the second part of the coverage being your Householder coverage that will protect your home contents, against perils that can affect both the inside and the outside of your home.
Houseowner Coverage
For this section of this insurance plan, your home building will be covered against the following perils;
Fire, lightning, thunderbolt, subterranean fire and explosion caused by gas used for domestic purposes;
Aircraft and other aerial devices dropped therefrom, impact of road vehicles or animals, bursting or overflowing of water tanks or pipes, theft, hurricane, cyclone, typhoon, windstorm, earthquake, volcanic eruption, and flood;
Loss of rent; and
Liability to the Public up to RM50,000
If you would like to extend your coverage, then you have several optional benefits at your disposal, with a little extra premium. Some of those options include covers for;
Subsidence and landslip;
Riot, strike and malicious damage;
Liability to third parties for accidents in your house (above RM50,000);
Loss or damage by hurricane, cyclone, typhoon or windstorm to metal smoke stacks, awnings, blinds, signs and outdoor fixtures
and fittings including gates and fences;
Alterations, repairs and additions;
Plate glass damage; and
Landlord's household goods and furnishings in blocks of flats
Householder coverage
Moving on to the next part of your coverage, the householder section will offer your home contents, such as furniture, electronic appliances, antiques, paintings and other personal effects protection against similar perils to those stated above with a few exceptions.
The exceptions are you will also have these following benefits for coverage as well;
Contents temporarily removed –15% of Total Sum Insured on contents
Breakage to mirrors –RM500 per piece per accident
Compensation for death occurring by visible violence caused by thieves or by fire
Along with protection for Servant's property
Another thing you get to do is, just like with Houseowner, you can extend you content coverage with more premiums. You can protect your contents from, subsidence and landslips, riot, strike and malicious damage, and even Theft.
How much premium do I have to pay?
The premium amount for your home insurance relies heavily on how much you insure your home and its contents. It will be calculated separately for both parts of your policy and then added together with 6% GST for a final premium value.
What if I want to cancel my policy?
You can proceed to cancel this insurance policy after you have written an advance notice to Kurnia requesting the cancellation. If there have been no claims made in the duration of having the policy then a percentage of the premiums will be refunded to you.