MSIG EZ Home Essentials Insurance
Protect your valuable home content from unfortunate mishaps by customising a well-rounded coverage. Choose from four different coverage categories and compare two coverage plans at your own preference.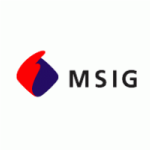 Customisable coverage
Product summary
Home Repairs

Not Covered

Rent Insurance

Not Covered

Death Benefits

Not Covered

TPD Benefits

Not Covered

Personal Liability

Not Covered
Coverage
How much you can claim for MSIG EZ Home Essentials Insurance
Home Property

Total Amount Covered For Damages To The Building, Not Exceeding The Property Value.

Not Covered

Home Contents

Value claimable for house contents if damaged is caused by any of the events covered.

RM10k

-

RM15k

Based on selected plan of either Plan 1 or Plan 2.

House Repairs

For repairs to house property that are caused by events covered under this plan.

Not Covered

Rent Insurance

Landlord insurance if you cannot collect rent because the house is uninhabitable.

Not Covered

Electronic Devices

This covers damage and loss of electronic devices for events covered under this plan.

RM10k

-

RM15k

Based on selected plan of either Plan 1 or Plan 2.
Coverage Type
Covered
Fire
Lightning
Thunderbolt
Flood
Subsidence And Land Slip
Water Tanks Or Pipes
Explosion
Impact Cover
Aircraft And Aerial
Subterranean Fire
Hurricane Cyclone Typhoon Windstorm
Earthquake Volcano
Theft
Riot Strike
Not covered
Bush Fire
Falling Trees And Branches
How to Claim
Who do I contact if I have a question or emergency?
Home Insurance Claim Hotline
To make a claim with MSIG, you will first need to notify them of the incident that took place and they might request that you make a written notice along with a completed Loss of Notification Form, which is similar to a claim form.
You also might need to be prepared for some questions regarding the claim and the situation. So have all your facts together, date, time, place, a brief description of the incident, how the loss was discovered and the involvement of third parties, if any.
Please compile a list of documents below and submit them along with your claims.
Copy of your NRIC
Police Report if any
Description of what is lost or damaged
Photo evidence of the loss or damage
Next, do gather your documents and make your way to the nearest MSIG branch to make your claims.
Requirements
Minimum Entry Age

At least 18 years of age

Maximum Entry Age

At most 75 years of age
More Information
A home is a safe haven for all. It provides us shelter from unpleasant weather—rain storms, heat waves—even from the contagious Covid-19 virus which all of us can attest to especially during the lockdown days. So what do you have to do to protect your home and all of its content from unforeseen events? Through home insurance, of course. Because let's face it, luck isn't always present on our side.
If you are searching for a home insurance product that can give you good coverage plans against perils to your home contents with affordable premiums, the MSIG EZ Home Essentials Insurance might be the right option for you.
What is MSIG EZ Home Essentials Insurance?
This home insurance product provides you with all-risk coverage for your home contents against perils, which is customisable depending on your needs and the type of plan you choose. The said perils include
Fire, lightning, thunderbolt, subterranean fire

Explosion
Aircraft damage
Impact damage by road vehicles or animals
Bursting or overflowing of water tanks, apparatus or pipe
Hurricanes, cyclone, typhoons, windstorms
Earthquake and volcanic eruption
Flood
Riot, strike and malicious damage
Landslip and subsidence
Theft or attempted theft
Accidental damage
And by customisable, we mean that you may choose from four different coverage sections such as Home Electrical Products, Household Goods, Security System and Entertainment System over two types of coverage plans namely Plan 1 and Plan 2.
Tell me more about the benefits.
For your better understanding, let's break down what kind of home contents will be covered in each section, shall we?
Section A: Coverage on Home Electrical Products
This coverage protects your electrical products, devices and appliances in your home that either run from electricity or have embedded batteries that are chargeable using electricity. Things like air conditioners, water heaters, WIFI routers, internet modems, desktop computers and accessories, and kitchen or home appliances are included.
However, any mobile devices such as laptops, handphones, tablets and handheld gaming devices are excluded from this coverage.
Section B: Coverage on Household Goods
This coverage protects your general household goods such as your furniture, furnishings, carpets and blinds.
Section C: Coverage on Security System
This coverage protects your security or surveillance systems such as control panels, door and window sensors, motion sensors, surveillance cameras, lights, sirens, smoke detectors, water sensors, smoke alarm systems, wall-mounted panels, smoke and intrusion alarm and safe.
Section D: Coverage on Entertainment System
This coverage protects your home theatre systems like your television, media players, home cinema, projectors, sound systems, karaoke, video and room acoustics systems, gaming consoles and musical instruments for home entertainment use.
Are there any coverage plans that I can choose from?
Yes, there are two types of plans namely Plan 1 and Plan 2. Once you have decided which type of coverage section(s) you would like to go for, choosing the right type of plan is essential not just to ensure you have enough protection for your home contents but also to ensure the premiums are affordable for you to pay.
Plan 1 offers a sum insured of RM10,000 while Plan 2 offers a higher sum insured of RM15,000 over premium durations of either 6 months or 12 months.
Additionally, we also would like to highlight that no one home contents (excluding furniture, piano, organ, household appliances, radio, television, video recorder, hi-fi equipment and the like) shall be of greater value than 15% of the Sum Insured against each section of Contents you have selected. You may check out the Policy Wording document for more details.
How much premium do I need to pay annually?
Please note that choosing a higher sum insured means that you may need to pay a higher premium and vice versa; regardless of the premium duration. Let's check out the table below for reference.
Annual Premiums
Coverage Section
Plan 1
Plan 2
6 months
12 months
6 months
12 months
A. Home Electrical Products
RM56
RM80
RM83
RM118
B. Household Goods
RM50
RM75
RM68
RM96
C. Security System
RM67
RM95
RM99
RM141
D. Entertainment System
RM61
RM87
RM91
RM129
Note: The total premium payable example can also be found in the Product Disclosure Sheet and please note that you are obligated to pay any applicable taxes (which include but are not limited to service tax and RM10 stamp duty) imposed by the Malaysian tax authorities in relation to your policy.
What about fees or charges? Are there any that I need to pay?
Yes, there are two fee categories that you will need to pay along with your premium. They are as follows.
Service tax: 6% of premium
Stamp duty: RM10
Can I cancel my policy?
Yes, you can cancel the policy at any time if you decide that you would rather not have it. The cancellation condition is applicable to 12-month duration of coverage.
To make a cancellation, you will need to submit a written notice to MSIG. Please take note that depending on when you cancel and if you have not made any claims, you may receive a percentage of your premiums back, subject to MSIG retaining the minimum premium of RM50.