Zurich Fire Insurance
Insure yourself and your home against the threat of Fire. Natural disasters aside, there is a higher chance of you losing your home and contents to fire than to a hurricane. So take the steps necessary to protect your home and loved ones against fire damage.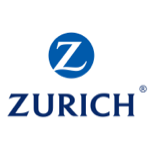 Product summary
Home Repairs

Not Covered

Rent Insurance

Not Covered

Death Benefits

Not Covered

TPD Benefits

Not Covered

Personal Liability

Not Covered
Coverage
How much you can claim for Zurich Fire Insurance
Home Property

Total Amount Covered For Damages To The Building, Not Exceeding The Property Value.

Flexi

Home Contents

Value claimable for house contents if damaged is caused by any of the events covered.

Flexi

House Repairs

For repairs to house property that are caused by events covered under this plan.

Not Covered

Rent Insurance

Landlord insurance if you cannot collect rent because the house is uninhabitable.

Not Covered
Coverage Type
Covered
Fire
Lightning
Flood
Subsidence And Land Slip
Water Tanks Or Pipes
Explosion
Impact Cover
Aircraft And Aerial
Hurricane Cyclone Typhoon Windstorm
Earthquake Volcano
Riot Strike
Bush Fire
Falling Trees And Branches
Not covered
Thunderbolt
Subterranean Fire
Theft
How to Claim
Who do I contact if I have a question or emergency?
Home Insurance Claim Hotline
To make your claims with Zurich Insurance you will need to first notify them off the incident that caused the loss or damage you are reporting. Then you will need to compile an extensive list of documents to submit before your claims can be processed.
You will need to make a written notice and a description of the incident for processing. Request that Zurich send you a Claims Form and attach both the notice and description to the claim form. On top of that you will need the following list of documents, especially for fire related claims;
Police report
Fire brigade report
Chemist report (if necessary)
Purchase and sales invoices, for necessary items you required.
Quotations for repairs and replacements
Compile all these documents along with your claim form, written notice, and a copy of your NRIC, for identification. Then either, mail, fax or deliver them to the nearest Zurich branch for processing.
More Information
What is the Zurich Fire Insurance about?
Fire is one of the most dangerous elements known to mankind. As much as it is used to further enhance us. When uncontrolled it can be volatile. It is also a common occurrence for homes to be damaged by fire, either by a combusting gas tank, too much heat or by someone accidentally setting a fire in their backyard, by just playing with fireworks.
So protect your home against this peril and ensure that if you do suffer a loss of damage due to fire, you have something to fall back on.
What is covered under the Fire Insurance?
This cover will offer protection to both your house and home, in other words both the building and its contents will be covered under the policy. So depending on how much you insure your furniture and personal effects for, you will have a well-rounded fire coverage.
Can I add on any coverage?
Yes of course! Since this protection plan is specific to Fire damage, you can always extend the plan beyond that threshold. For an additional premium you can choose to extend you coverage to cover all the following sections;
Aircraft damage
Earthquake and volcanic eruption
Storm, tempest
Flood
Explosion
Impact damage
Bursting or overflowing of water tanks, apparatus or pipes
Bush / lalang fire
Subsidence and landslip
Riot, strike and malicious damage
Damage by falling trees or branches and objects
Simply state your desire to have them and how much you want to insure your property for, and there you have it. More coverage.
How long am insured for?
This insurance policy is typically a yearlong plan. Which means that you need to renew the plan every year. If it at the renewal of your plan that you can make changes to your policy, and maybe add on some more coverage if you wanted.
How much premium do I have to pay?
Your premiums will depend on the amount you insure your home for. If you have a sum insured of less than RM10 million then your premiums will be calculated based on the Revised Fire Tariff. However, if your sum insured exceeds RM10 million then your premiums will be based on a computed self-rating structure provided by PIAM.
Following that, for homes insured for more than RM50 million then your premiums will be determined by the PIAM Technical Rating Committee.