Zurich Homeowner & Householder Insurance
Cover your home and all your valuables with this comprehensive protection plan from Zurich. Take care of both the building and its contents, and gain some peace of mind that even in the worst situation, you will not have lost everything.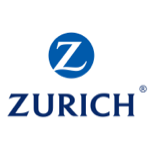 Product summary
Home Repairs

Not Covered

Rent Insurance

Covered

Death Benefits

Covered

TPD Benefits

Not Covered

Personal Liability

Not Covered
Coverage
How much you can claim for Zurich Homeowner & Householder Insurance
Home Property

Total Amount Covered For Damages To The Building, Not Exceeding The Property Value.

Flexi

Home Contents

Value claimable for house contents if damaged is caused by any of the events covered.

Flexi

House Repairs

For repairs to house property that are caused by events covered under this plan.

Not Covered

Rent Insurance

Landlord insurance if you cannot collect rent because the house is uninhabitable.

up to

10%

of total sum insured

House Mirrors

Cost to replace house mirrors that are damaged during any insured event.

As Charged

Domestic Worker Property

Value insured for property belonging to the domestic worker under your care.

As Charged

Removal Of Property

Cost to move property from your house due to events covered.

As Charged

Death Benefit

Insured amount for death of persons covered under this plan.

up to RM10k

of total sum insured on contents

Public Liability

Coverage for public claims due to damage or injuries caused by your house property.

up to RM50k

for any one occurance
Coverage Type
Covered
Fire
Lightning
Thunderbolt
Flood
Water Tanks Or Pipes
Explosion
Impact Cover
Aircraft And Aerial
Subterranean Fire
Hurricane Cyclone Typhoon Windstorm
Earthquake Volcano
Theft
Not covered
Subsidence And Land Slip
Riot Strike
Bush Fire
Falling Trees And Branches
How to Claim
Who do I contact if I have a question or emergency?
Home Insurance Claim Hotline
To make your claims with Zurich Insurance you will need to first notify them off the incident that caused the loss or damage you are reporting. Then you will need to compile an extensive list of documents to submit before your claims can be processed.
You will need to make a written notice and a description of the incident for processing. Request that Zurich send you a Claims Form and attach both the notice and description to the claim form. On top of that you will need the following list of documents, especially for fire related claims;
Police report
Fire brigade report
Chemist report (if necessary)
Purchase and sales invoices, for necessary items you required.
Quotations for repairs and replacements
Compile all these documents along with your claim form, written notice, and a copy of your NRIC, for identification. Then either, mail, fax or deliver them to the nearest Zurich branch for processing.
Requirements
Minimum Entry Age

At least 21 years of age

Maximum Entry Age

At most 70 years of age
More Information
What is this Zurich Houseowner and Householder?
Everyone needs protection from something and there are somethings that you just need to protect as well. Assets are named as such for a reason, usually because they are made to benefit someone or it was something incredibly difficult to acquire. Your house and home fall into this category and need to be protected against all perils.
How much protection do I get?
With this comprehensive dual plan, you will get protection in two parts, for your home building and the contents separately. Building protection will include coverage for your doors, and walls, windows and garages, basically the building exterior and other buildings in the vicinity of your property.
Contents coverage, will be protection for household goods and personal effects. Such as, your furniture, electrical appliances, gadgets and kitchen appliances. It is up to you what you want to insure and how much you want to insure it for.
This policy offers protection against several perils and natural disasters including flood, hurricanes and explosions, refer to the list provided for the full schematics. However, you can choose to extend your coverage to protect you more.
Some optional covers include;
Property temporarily removed
Damage to mirrors
Compensation for death of the Insured - RM 10,000 or one half of total sum insured on contents, whichever is less
Servants' property
Rent Insurance: 10% of the total sum insured
Liability to the Public: RM 50,000 for any one accident or series of accidents constituting one occurrence
All you have to do is pay a little more premium and get even better coverage than before.
Can I cancel my policy?
Sure, you can. However, to make a cancellation you will need to submit a written notice to Zurich beforehand. If you have cancelled your policy without making any claims, then you might be refunded a certain percentage of your premiums paid. This clause however, depends on your sum assured and policy wording.