FWD Insurance i-FlexCover
Take charge of your day-to-day life with i-FlexCover. A flexible life insurance plan that enables you to upgrade or downgrade your coverage amount based on your needs or budget. What's more, you can simply purchase this insurance plan online!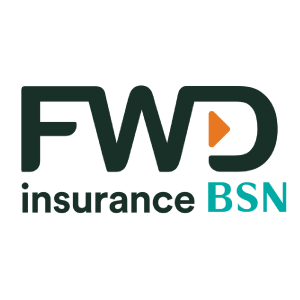 Protection in & out of Malaysia
Product summary
Min Sum Assured

RM5k

Death Benefit

up to

RM150k

Death and TPD Coverage

until age 61

Accidental Death Benefit

N/A

TPD Benefit

up to

RM150
How to Claim
Who do I contact if I have a question or emergency?
FWD Insurance Customer Care Hotline

FWD Insurance Hotline
Features
Cover Term

Protection up to age 61

Premium Type

Progressive rate. Increases as you age.

Plan Renewal

Option to renew plan with continued payment of premium, up to age 61
Coverage
How will FWD Insurance help to secure your family's financial future?
Main Coverage
Coverage Period
Am I Protected?
Death


from 16 up to 61 years old

Accidental Death


from 16 up to 61 years old
from 16 up to 61 years old

Public Conveyance Death


from 16 up to 61 years old

Total and Permanent Disability (TPD)


from 16 up to 61 years old
from 16 up to 61 years old

Accidental Total and Permanent Disability


from 16 up to 61 years old

Daily Hospitalisation Income Benefit


from 16 up to 61 years old

Yes , up to

RM250

each day, limited to 100 days per lifetime
Requirements
Minimum Entry Age

At least 16 years of age

Maximum Entry Age

At most 55 years of age

Coverage Expiry Age

At most 61 years of age
Min Sum Assured

RM5k

Min Entry Age

16 years

Max Entry Age

55 years

Min Sum Covered

RM150k

Min Entry Age

30 days

Max Entry Age

60 years

Min Sum Assured

RM50k

Min Entry Age

17 years

Max Entry Age

60 years

Min Sum Assured

RM200k

Min Entry Age

18 years

Max Entry Age

55 years

Min Sum Assured

RM100k

Min Entry Age

18 years

Max Entry Age

60 years

Min Sum Assured

RM50k

Min Entry Age

17 years

Max Entry Age

60 years

Min Sum Assured

RM50k

Min Entry Age

16 years

Max Entry Age

65 years

Min Sum Assured

RM50k

Min Entry Age

16 years

Max Entry Age

60 years

Min Sum Assured

RM100k

Min Entry Age

21 years

Max Entry Age

45 years

Min Sum Assured

RM5k

Min Entry Age

16 years

Max Entry Age

50 years

Min Sum Assured

RM25k

Min Entry Age

16 years

Max Entry Age

65 years

Min Sum Assured

RM10k

Min Entry Age

16 years

Max Entry Age

65 years

Min Sum Assured

RM10k

Min Entry Age

16 years

Max Entry Age

50 years

Min Sum Assured

RM15k

Min Entry Age

16 years

Max Entry Age

65 years

Min Sum Assured

RM20k

Min Entry Age

19 years

Max Entry Age

60 years

Min Sum Assured

RM50k

Min Entry Age

18 years

Max Entry Age

54 years

Min Sum Assured

N/A

Min Entry Age

14 days

Max Entry Age

65 years

Min Sum Assured

RM30k

Min Entry Age

30 days

Max Entry Age

65 years

Min Sum Assured

RM100k

Min Entry Age

21 years

Max Entry Age

45 years

Min Sum Assured

RM100k

Min Entry Age

18 years

Max Entry Age

64 years

Min Sum Assured

RM100k

Min Entry Age

18 years

Max Entry Age

60 years