RHB Travel Protector Plus Supreme
Receive compensation for any injury, illness, or travel inconveniences such as luggage loss and flight delay during your holiday abroad. Adults 19 to 80 years old are encouraged to apply!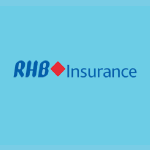 Product summary
Personal Accident

up to RM300k

Medical Expenses

up to RM300k

Trip Cancellation

up to RM30k

Travel Delay

up to RM5k

Lost Baggage

up to RM7.5k

Cashless Medical Care

Not covered

Buy Online

No
Contact Info
Who do I contact for any inquiries?
Travel Assistance Hotline & Services

24-hour worldwide hotline services

Transportation for mortal remains

Domestic and international medical assistance

Domestic and international travel assistance

RHB Insurance Hotline
Regions Covered
Which regions are covered by this plan?
Domestic (Area 1)

Includes West and East Malaysia

Asia (Area 2)

Included Countries:

Australia
Bangladesh
Brunei
Cambodia
China
Hong Kong
India
Indonesia
Japan
Laos
Macau
Myanmar (Burma)
Nepal
New Zealand
Philippines
Singapore
South Korea
Sri Lanka
Taiwan
Thailand and Vietnam

Worldwide (Area 3)

Included Countries:

Excluded Countries:

Israel
War-declared Countries
Premiums
How much must I pay to be insured during my travels?
Premiums for Domestic (Area 1)

| Plan | Individual | Couple | Family |
| --- | --- | --- | --- |
Coverage
What can I claim from this insurance policy?
Personal Accident
Domestic (Area 1)
Accidental Death
The worst thing that could ever happen while you're on holiday

RM100k

for all
Loss of Limbs or Sight
Injury that prevents you from ever working again

RM100k

for all
Permanent Disability
An accident that leaves you unable to work or care for your family

RM100k

for all
Medical Related
Domestic (Area 1)
Medical Expenses
Cover for hospital charges related to accident and injury

RM20k

for all
Follow-up Treatment


RM30k

for all
Compassionate Visitation


RM1k

for all
Daily Hospital Income


RM200

for all
Traditional or Alternative Medicine
When conventional treatment is just too mainstream

RM250

for all
Emergency Medical Evacuation


RM1m

for all
Emergency Medical Repatriation


RM1m

for all
Funeral Expenses
Don't get buried in debt by the cost of a funeral

RM5k

for all
Child Care
Need a childminder whilst you're in hospital? No problem
Not covered
Daily Hospital ICU Income

Not covered
Travel Inconvenience
Domestic (Area 1)
Loss or Damage of Personal Property and Baggage


RM1k

for all
Luggage Delay
You might arrive safely at your destination, but will your suitcase?

RM600

for all
Travel Cancellation
Cover for an unexpected incident that forces you to cancel your trip

RM2k

for all
Travel Delay
Get compensated for late arrival at your holiday destination

RM1k

for all
Missed Connecting Flight or Transport
Don't worry about the cost of missing the next connection

RM250

for all
Personal Liability


RM1m

for all
Hijacking
Get covered for every travellers worst nightmare

RM3k

for all
Loss Of Deposit Due To Abscondment Or Insolvency Of Travel Agency


RM5k

for all
Credit Card Indemnity


RM3k

for all
Terrorism
Cover for terrorism (except chemical, biological or nuclear attacks)
Unlimited for all
Loss or Damage to Notebook Computer

Not covered
Loss of Money
Carrying a lot of cash is risky. Don't keep it all in once place!
Not covered
Loss of Travel Documents

Not covered
Trip Curtailment

Not covered
Travel Overbooked

Not covered
Travel Postponement

Not covered
Home Care
Loss or damage to your home and contents when you are away
Not covered
Fees & Charges
Stamp Duty Fee

RM10
Requirements
Are you eligible to apply for this insurance?
Single Trip

For Individuals

For Insured and Spouse

For Families

Between 19 and 80 years of age

Between 19 and 80 years of age

Between 15 days and 80 years of age

Children Travelling With Family

Per Child

Between 15 days and 23 years of age