Everything You Need to Know about Medical Card Insurance
Do you know that medical inflation in Malaysia has consistently risen by 10% - 15% every year? 
While the cost of hospitalization is gradually increasing every year, the minimum wage is still stagnant; making it even more difficult to afford medical treatment with your hard-earned money.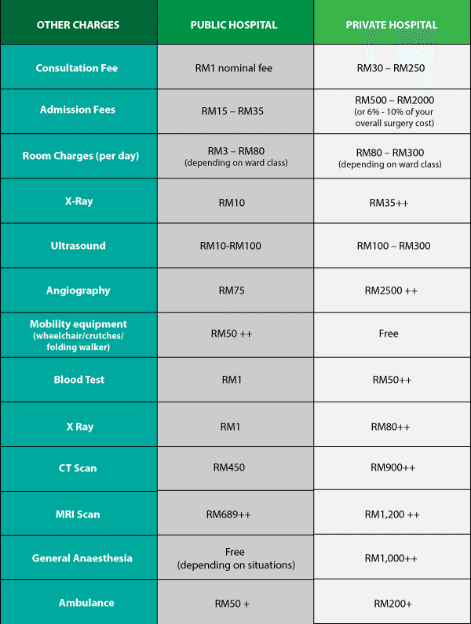 Source: RinggitPlus blog
When seeking for affordable medical treatment, government hospital comes on top of our minds as it is cheap and accessible by all.
The truth is, we find the length and time of queuing at government hospitals is intolerable. After the long wait, we are left with 2 choices: (1) come back later, or (2) go to private hospital.
Some people have to choose the latter (go to private hospitals) not only because of government hospital's limited accommodation, but also when outpatient treatment is not an option for their cases.
At private hospitals, you can expect to be admitted in no time and receive high quality services from the moment you walked in until the clean bill of health is issued. However, this comes at a hefty price.
That is not all, private hospitals will usually require you to have a medical card insurance before you can admit yourself for a treatment.
Why medical card matters?
A medical card is an insurance plan that help mitigate the risk of financial loss when someone falls sick.
Do you know that there are direct (e.g. hospitalization and treatment charges) and indirect (e.g. transportation, childcare, household spending etc) costs that need to be managed when you are not fit for work and require medical attention?
With a medical card, you can shift some of the risks to the insurance plan while receiving the best medical treatment at your preferred healthcare provider, as long as it is covered in your policy.
This article intends to help you make an informed decision on your medical card purchase. Read on to understand how a medical card works, what to expect when you make a medical claim and which medical card is best for you.
---
Medical Card Insurance Terms
A medical card usually comes with some stipulations that intend to protect the interests of both parties: the insurer and the insured. 
Annual Limit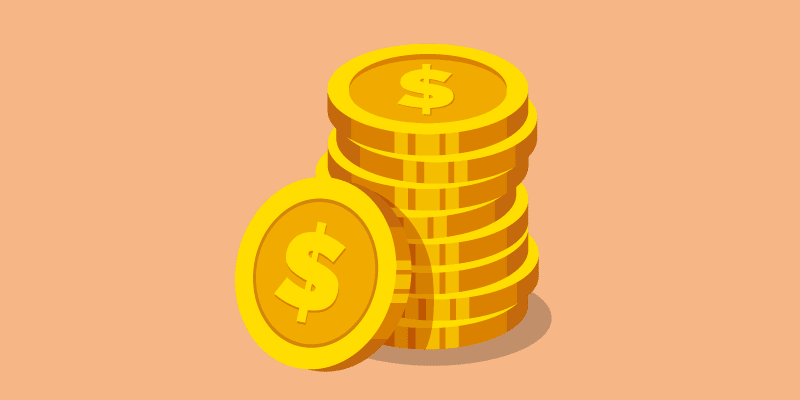 This is the claimable amount that a policyholder is entitled to in a year and it will be refreshed every policy year upon your policy anniversary date. 
For instance, if your medical card has an annual limit of RM100,000, you can only claim up to this amount in that policy year. Any amount above the annual limit will not be covered by your medical card.
The annual limit has a range from as low as RM10,000 to as high as RM2 million in a year. There are also medical cards without annual limit, giving you the flexibility to claim any amount up to the lifetime limit. 
Depending on your financial capacity at the time of buying an insurance plan, a 'right' annual limit amount should fully cover for the cost of treatment for a health condition that may arise. 
This can save you from digging deep into your pocket to pay for the difference between your annual limit and the actual cost of treatment.
Lifetime Limit
Table 1: Medical Card Lifetime Limit Comparison

  Feature

Medical Card A with AL

Medical Card B without AL

Max Cover Age

80 years old

80 years old

Annual Limit (AL)

RM100,000

Unlimited

Lifetime Limit (LL)

RM1,000,000

RM1,000,000

Claim Frequency (projected)

1 full claim every year up to 10 years

Could be more or less than 10 years, depending on the claim amount per year
A lifetime limit is the maximum amount you are entitled to claim from your medical card over the tenure of your contract with the insurance plan.
Let us take a look Table 1: Medical Card Annual Limit Comparison for an example. Both medical cards have a lifetime limit of RM1 million, with the difference of Medical Card A comes with an Annual Limit, whereas Medical Card B does not.
If you own Medical Card A, you will benefit from having a 10 years' worth of coverage with a lifetime limit of RM1 million (if you make a yearly claim of RM100,000). 
If you own Medical Card B, you have the flexibility to claim any amount in a year. Your lifetime limit will be deducted accordingly and gradually decreasing over years.
There is no right or wrong way to place an importance on the limits when considering a medical card insurance. Most importantly is how much are you willing to commit in a month or year when you have decided it.
Guarantee Letter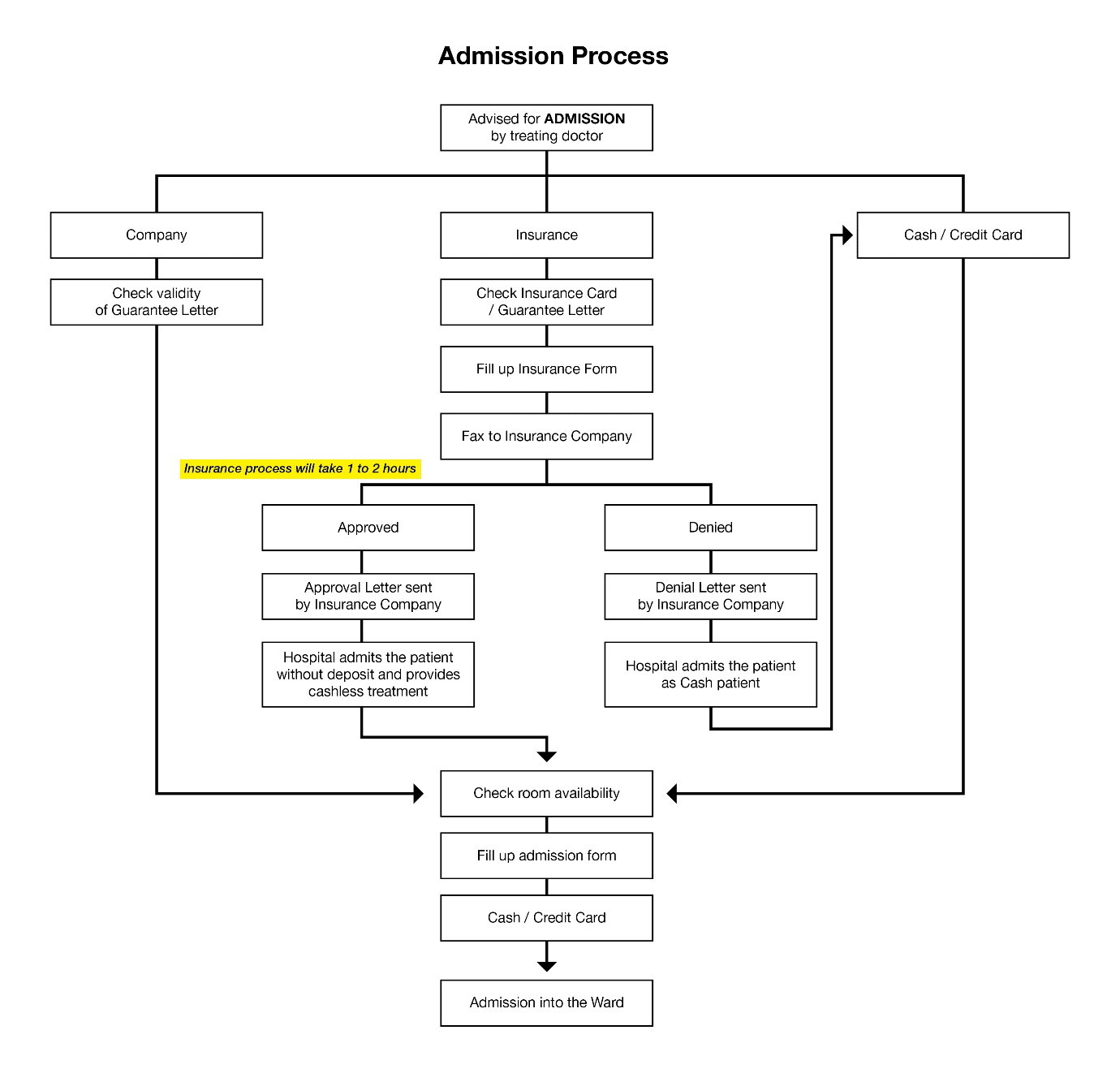 Source: Manipal Hospital
Many of us are under an impression that a medical card can guarantee our hospital admission on its own. The truth is, the real procedures take time as it requires cross-checking by the hospital and insurer.
A guarantee letter is part of the cashless admission policy, whereby the insurer will take care of your hospital bills on your behalf via your medical card, provided you have satisfied the policy's terms and conditions.
Without a guarantee letter, you are most likely to bear all costs at your own expense. If you happened to come across a scenario like this one, you should read on our >>Guides to Claim Your Medical Insurance.
Panel Hospital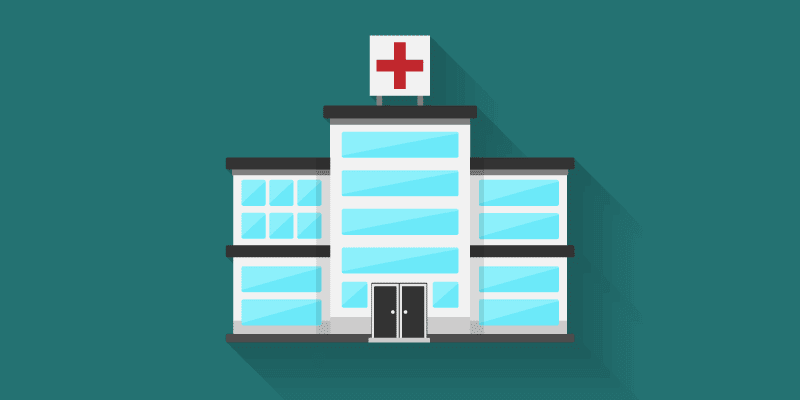 An insurance company will have a list of hospitals who they have partnered with and agreed to accept their medical cards. They are called the panel hospitals.
When you get admitted into one of the panel hospitals, the process of admission and claiming will be much easier compared to that of non-panel hospitals as your medical card is guaranteed by the panel hospital.
If you chose or happened to be hospitalized in a non-panel hospital, worry not. All you need is your medical report and bills attached when you make an insurance claim to the insurance provider. 
You must submit your claim request within 30 days after you have been discharged.
Cashless vs Reimbursement Policy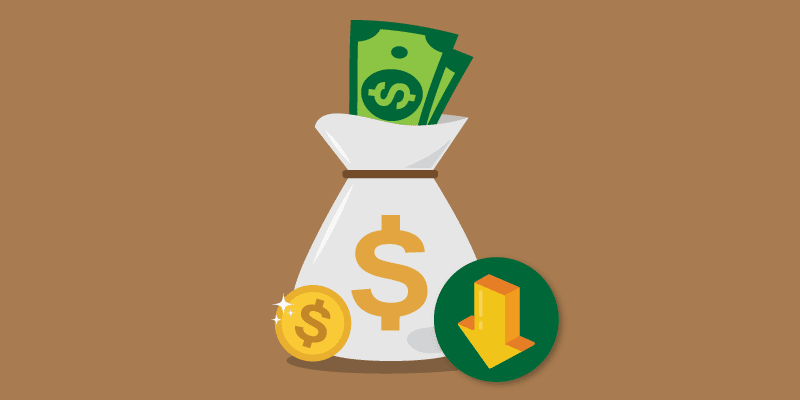 The rule of thumb for getting the best medical card is knowing the difference between cashless and reimbursement policy.
A cashless policy is where the insurer will pay for the bills directly to the hospital on behalf of the Insured Person. With that said, you need a guarantee letter from the insurer.
Under the reimbursement policy, you will pay for the total hospitalization costs first, and then the insurer will reimburse all expenses when you have made a claim after you have been discharged.
Room & Board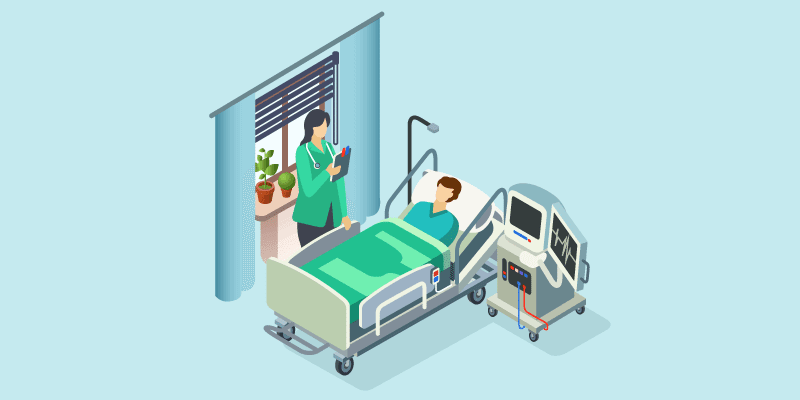 All medical cards cover for room charges for up to a maximum number of stays. Some quarters put an emphasis on this benefit as recovery process can be personal and requires a comfortable space.
That's why you can choose to be fully or partially covered by your medical card under Room & Board.
When you choose a plan with RM300 room and board for 150 days, it means that the medical card is covering you for up to that amount and time.
If you wish to upgrade your room, this action will trigger a clause in your medical card policy contract whereby you need to co-pay for the difference.
For example, if your chose to stay in a Single Deluxe room at Tung Shin Hospital with RM300 room and board coverage, the amount that you need to cover on your own is RM150 per day.
Table 2: Hospital Room Rates in Klang Valley

Hospital

Suite

Single Deluxe

Single Standard

Double Bedded

Four Bedded

KPJ Ampang Puteri Hospital

RM680

-

RM230

RM160

RM90

Sunway Medical Centre

RM700-RM1,288

RM338

RM268

RM150

RM95

Pantai Hospital Bangsar

RM630-RM1,138

RM388

RM238-288

RM138-168

RM98-118

Hospital Pusrawi

-

RM280

RM200

RM140

RM95

Tung Shin Hospital

-

RM450

RM200

RM135

RM90

Gleneagles Kuala Lumpur

RM980-RM3,800

RM380

RM250

RM160

RM100

Manipal Hospital

-

RM300

RM200

RM120

RM80

Assunta Hospital

RM350-RM550

RM320

RM220

RM150

RM95

AVISENA Specialist Hospital

RM650-RM1,500

RM500-RM580

RM230

RM175

-

Hospital Kuala Lumpur

RM225

RM180

RM120

RM90

RM60
All prices are for per day**
Deductible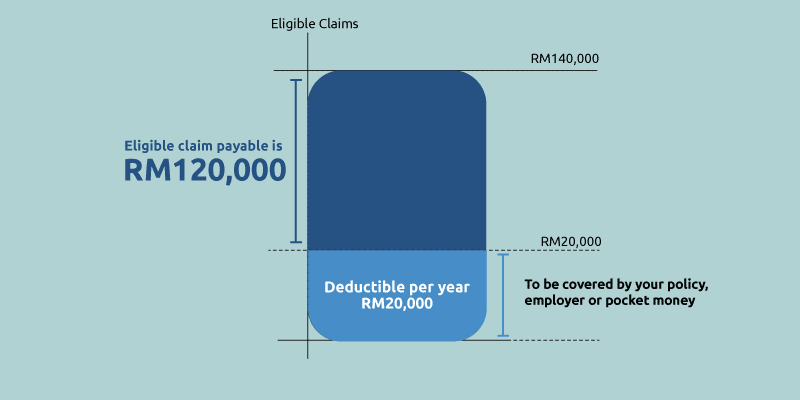 A deductible is the amount of risk you are willing to cover when you suffer a loss. In the medical card context, deductible is payable by the Insured Person before an insurance starts covering the rest of the bills. 
Because deductible amount is absorbed into your premiums, you must assess your budget and needs before buying a medical card.
A high-deductible plan saves you on monthly or yearly premiums. The downside is, you need to foot a costly medical bill at your own expense before your medical card coverage kicks in.
A low to zero-deductible plan, on the other hand, comes with a higher premium. The bright side is, this plan can save your out-of-pocket money when you make a medical insurance claim in the future.
Co-Insurance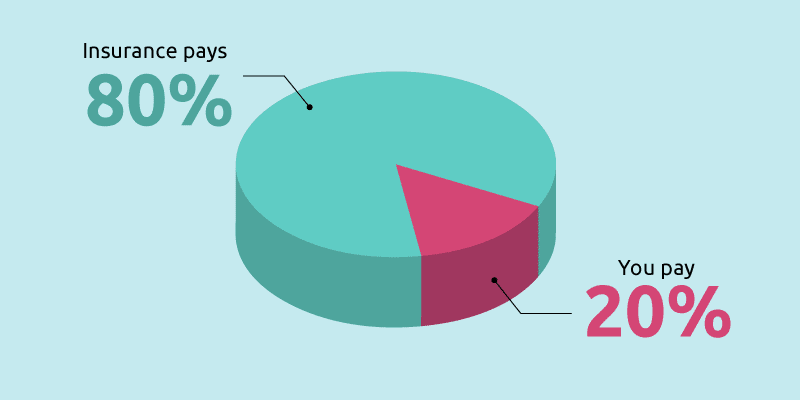 This is also a cost-sharing feature between the insurer and the Insured Person. The amount is based on a percentage and is charged after you have paid your plan's deductible.
Usually, you will only need to pay a small percentage, with the insurer covering the large portion of the bill.
For example, if your medical card has a 20% coinsurance, you are responsible for the 20% of the total healthcare services, while the 80% will be covered by your insurer.
---
Guides to Claim Your Medical Insurance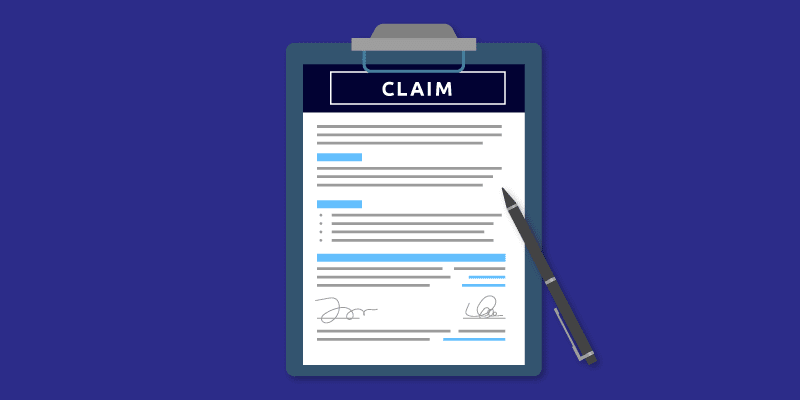 Owning a cashless policy is convenient as you don't need to claim once you have been discharged. However, there are situations which require you to pay upfront at the hospital admission counter, such as:
Your medical card is a reimbursement policy
Your insurer did not issue Guarantee Letter
You are admitted into a non-panel hospital
You seek medical treatment overseas
If you caught yourself in any one of these situations, you can claim back your expenses by following these 3 simple steps:
Step 1: Prepare documents
Typically, these are the documents required for your claiming process:
A copy of your MyKad
Medical report by treating doctor
Original medical bill(s) and receipt(s)
Investigation or diagnostic report (if any)
For overseas treatment: original itemised bill(s), flight ticket, passport
Always remember to keep the original copy of bills and receipts when you are receiving medical treatment because they may be entitled for reimbursement. 
Most importantly, a medical report is a prerequisite document for a claim.
Step 2: Complete Claim Form
You need to complete a claim form, which can be downloaded from your insurance provider's website or app. Without this claim form, your claim request is invalid. 
Take this time to also review thoroughly your claim form and other documents before proceeding to submit them.
Step 3: Submit Claim
There are many ways you can choose to submit your claim. You can rely on your agent or do it yourself via mailing or stopping by at branch office. 
Some insurance companies offer online submission platform too. Regardless of the means, you must complete the claim submission within 30 days after hospital discharge to qualify for reimbursement.
Now, what if the insurance provider rejects your claim? It is important that you call up your agent and review the policy, together with your claim request form and documents before appealing for a second time.
Besides, you can also seek helps from PIAM Information Centre and Ombudsman for Financial Services (OFS) if your claim has been unfairly denied again.
Summary: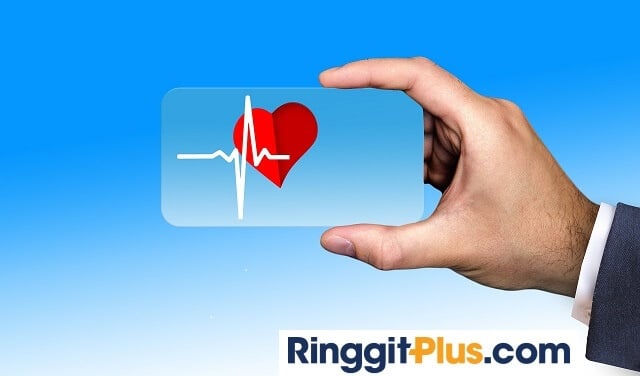 Best Medical Cards in Malaysia:
Allianz MediSafe Infinite+ Medical Card

AXA Affin eMedic Medical Card

AIA A-Plus Health Medical Card

Etiqa Elite Takaful Medical Plus Medical Card

ManuLife ManuHealth Elite Medical Card

Prudential PRUValue Med Medical Card

Takaful myClick MediCare Medical Card

Great Eastern Smart Medic Medical Card