What is a petrol credit card?
A credit card for petrol is basically a petrol cashback card or a petrol cash back credit card – in other words, a credit card that gives you cashback specifically for petrol. Malaysians spend a lot of their time on the road, and petrol credit cards go a long way towards saving some money from our monthly petrol expenditure.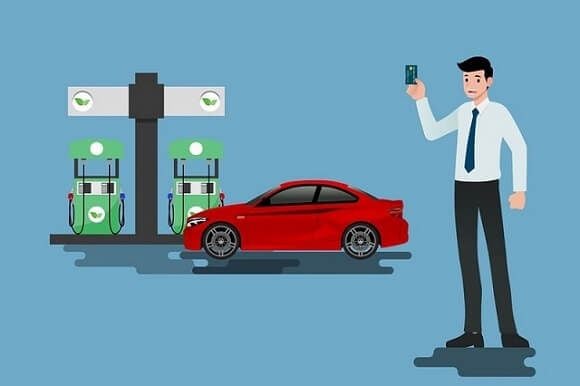 What is the best petrol credit card Malaysia has to offer?
As a petrol rebate credit card is essentially a cashback credit card, you should take into consideration the same factors as an ordinary cash back credit card when choosing the best credit card for petrol.
Check the amount of credit card petrol rebate you get, the monthly cap, and whether you need to pump on certain days of the week to determine what is the best petrol card Malaysia.
You should also be aware that some of the best credit cards for petrol in Malaysia are specific to certain petrol stations, which is why you hear of cards being referred to as a Petronas credit card, Shell petrol card, Petron cashback credit card, and so on. For example, the Maybank Islamic Petronas Ikhwan petrol cashback credit card gets you 8% cashback on weekends on any Petronas spend.
Best Petrol Credit Cards

 

Hong Leong Wise Platinum

Maybank Islamic Petronas Ikhwan Visa Platinum Card-i

Shell-Citi Gold Credit Card

Highest cashback rate
8% cashback on Weekends only with a total monthly spend of RM500 and above
8% cashback on Weekends only with NO minimum spend
8% cashback with a total monthly spend of RM2,500 and above
Highest cashback amount
RM18 per month
RM50 per month
RM64 per month
Max spend to earn highest cashback amount
RM225 per month
RM625 per month
RM800 per month
Eligible spend to earn highest cashback rate
Fuel spend at all petrol stations and all retail purchases
Fuel and non-fuel spends at Petronas only
Fuel and non-fuel spends at Shell only
Eligible Cardholder(s)
Principal and Supplementary
Principal and Supplementary
Principal and Supplementary
If you don't fancy limiting yourself to one petrol station only, get a credit card for petrol that offers cashback for general petrol expenditure.
Similarly, the Shell-Citi Gold petrol credit card gives you 8% uncapped cashback on your Shell petrol spending. Petron is also represented with the Public Bank Petron Visa Gold which cashback from 0.5% up to 5% on your spending at Petron service station.
Regardless of which brand of petrol you prefer there is always an option for you to look at. If you don't have an option on the petrol brand of your choice, then you can always opt for a non-partnered card and still get Cashback or Rewards when you refuel your ride.