Al-Rajhi Automobile Financing-i
Financing up to 90% of the car value for a maximum of 9 years at competitive profit rates - own your dream car today with Al Rajhi Bank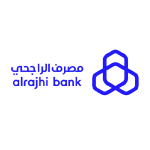 Low Islamic Rates
Product summary
Tenure

up to 9 years

Loan Type

Fixed Islamic loan

Profit Type

Flat

Margin of finance

Up to

90%

Excess Repayment

Not applicable

Early Settlement Rebate

Available
Profit rates
How much the bank charges you based on your loan amount & loan period
Fees & Charges
Profit Rate for New Cars

from as low as

4.4% p.a.

, depending on car brand, borrowing amount, and period

Photocopy Charges

RM15

Early Settlement Fee

None

Late Penalty Fee

1%

of the outstanding amount
Requirements
Minimum Annual Income

RM42,000

Minimum Age

Who can apply
More Information
Am I eligible for Al-Rajhi Automobile Financing-i?
You have to be at least 21 years old with an income of a minimum of RM3,500 a month to be eligible for this Islamic car loan.
Al Rajhi Bank Automobile Financing-i is based on the Islamic contract of Bai' Bithaman Ajil, i.e. sale of commodity on deferred payment basis, which is paid via monthly installments.
How is my monthly installment calculated?
As the profit rate is flat, you will be paying a fixed instalment amount, which consists of principal and profit, over the entire tenure.
Your profit charges will be calculated based on the amount you borrow and the length of your financing. The longer you delay the repayment of your car loan, the higher the profit rate you will be charged.
What if I fail to pay for the installment on time?
If that is the case, you will incur a late penalty fee of 1% p.a. on your outstanding financing. If you miss payment for two months in a row the Islamic bank has the right to repossess your vehicle!
It is always advisable to contact Al Rajhi Bank to discuss about your repayment alternatives before it is too late.
Can I settle my car financing off early?
Al Rajhi Bank allows your move to pay off your car financing ahead of maturity at no cost. Instead, you will be entitled to ibra' (rebate of profit on the remaining unpaid months) for early settlement and the full ownership of the vehicle.
What documents do I need to apply for this car financing?
Before making your way to the nearest Al Rajhi Bank branch, below are the required documents you need to bring along:
Salaried employee:
NRIC or Military ID or Police ID
Latest 3 months pay slip
Latest 3 months Bank statement
Driver's license
Dealer/Seller quotation or invoice
Self employed:

NRIC
Latest 6 months bank statement
Form 9, 24 & 49
Business Registration Form
Income Tax Returns, duly endorsed by IRB
Latest 2 years Form B or EA Form
Driver's license
Dealer/Seller quotation or invoice