Bank Muamalat Vehicle Financing-i GradPack
Need a car to commute to your first job? Choose your brand new national or international car and get financing with Bank Muamalat.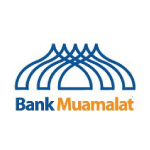 Affordable Rates
Product summary
Tenure

up to 9 years

Loan Type

Fixed Islamic loan

Profit Type

Flat

Margin of finance

Up to

100%

Excess Repayment

Not applicable

Early Settlement Rebate

Available
Profit rates
How much the bank charges you based on your loan amount & loan period
Fees & Charges
Profit Rate for New Cars

from as low as

2.95% p.a.

, depending on car brand, borrowing amount, and period

Stamp Duty

RM10

Early Settlement Fee

subject to terms of agreement with bank

Late Penalty Fee

1%

p.a. in arrears (Ta'widh)
Requirements
Minimum Annual Income

RM27,600

Minimum Age

Who can apply

Malaysians
Graduate from institutions recognized by MQA and MoHE
Salaried employee
More Information
Am I eligible to apply for Bank Muamalat Vehicle Financing-i GradPack?
If you have a minimum qualification of diploma from a university recognized by the Malaysia Qualification Agency or the Department of Higher Education of the Ministry of Higher Education, you can apply for this Islamic car loan within 5 years from the date of graduation.
But first, let's go through the checklist whether you are qualified or not:
Aged between 20 to 35 years old;
Earn a minimum of RM2,500 per month; and
Confirmed staff (except for government staff and management trainees of the private sector).
What does this car financing have to offer?
Bank Muamalat can provide you with a margin of financing of up to 100% of the vehicle price, starting from a minimum of RM20,000.
Borrow any amount that suits your financial commitment and choose a tenure that is flexible for you to repay. Vehicle Financing-i GradPack can be used to finance all local and selected foreign cars for up to 9 years.
How do I pay for my monthly instalments?
Just so you know that this car financing plan is calculated on a fixed rate basis, whereby you are only required to pay a fixed monthly instalment, which consists of the principal amount and profit charges.
This amount is divided into equal monthly instalments and payable until the end of your chosen tenure. However, it is compulsory for you to deposit an advance payment equivalent to 2-months instalments, on your car financing once you have agreed to the contract.
What happens if I'm late on a payment or make an early settlement?
It is not advisable to pick up this habit as it would be detrimental to your pocket and lending profile in the long run. Firstly, you will incur a late payment charge of 1% p.a. on the overdue amount.
And secondly, the bank has the right to repossess your vehicle should you default for 2 consecutive months!
On the contrary, besides keeping a prompt monthly payment habit, making an early settlement of your car financing is welcomed. Bank Muamalat will not charge you anything, and in fact, you will be entitled to a profit rebate based on the remaining financing period.
What documents do I need to apply?
Before making your way to the nearest Bank Muamalat branch, you need to prepare the following documents:
Photocopy of NIRC
Photocopy of driving license
Photocopy of 3 months' latest salary slip (or employment's offer letter, if newly employed) for government staff or management trainees of the private sector)
Photocopy of diploma/degree/transcript
Vehicle sales order
Application form duly completed