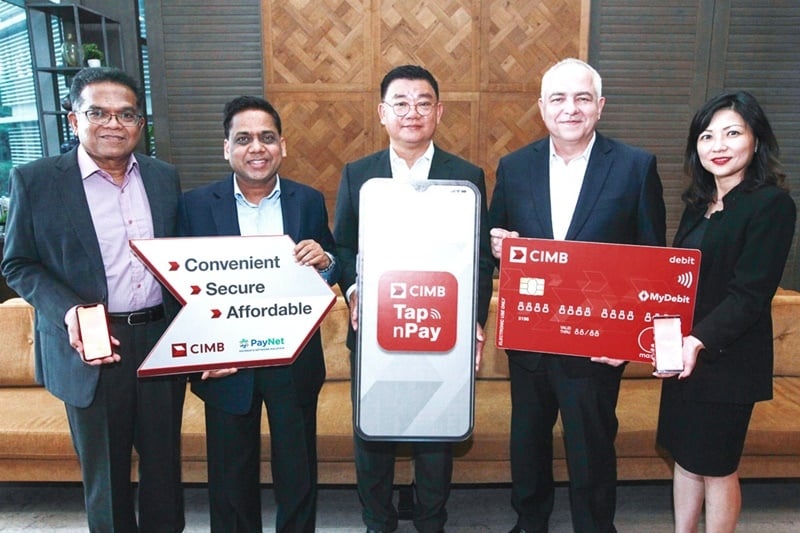 (Image: Borneo Post)
Malaysian consumers will now have another cashless payment option as CIMB Group Holdings launches its new CIMB Tap n Pay app for merchants. The app turns any Android phone with NFC (near-field communication) capability into a mobile point-of-sale (mPOS) terminal, which merchants can then use to make debit card transactions for their businesses. This means that they will not need additional hardware to accept cashless payments.
Merchants using the Tap n Pay app to accept payments will only need a working mobile internet connection for it to work. On the part of the paying customers, all you have to do is to tap your card on the merchant's phone running the app. It accepts any MyDebit cards that support contactless or wave-based payments in Malaysia. Following that, merchants can send you an e-receipt through email or SMS.
Presently, the app is only able to process MyDebit transactions below RM250 without a personal identification number (PIN). However, CIMB does have plans for the app to begin accepting contactless transactions above RM250 with a PIN, as well as credit card and QR code-based transactions.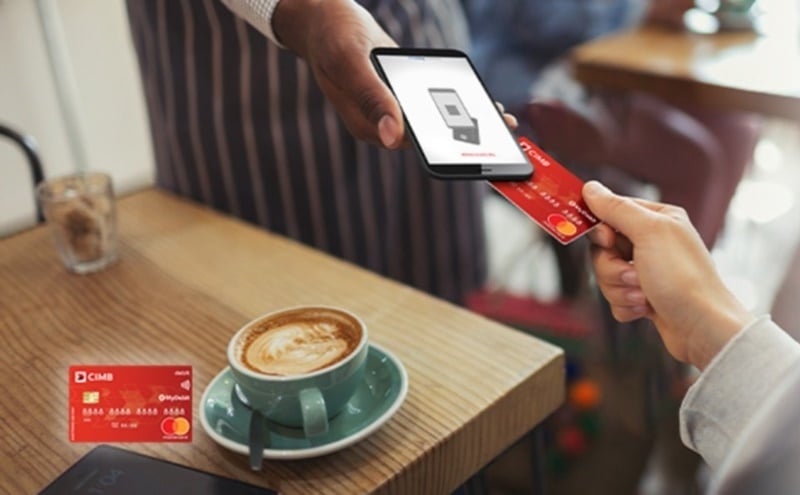 (Image: Berita Harian)
Launched in collaboration with Payments Network Malaysia (PayNet), the CIMB Tap n Pay app is seen as an alternative to the conventional POS system. This is especially suitable for small and medium enterprises (SMEs) as they will no longer be bound by infrastructure limitations or steep entry costs.
"Segments such as hawkers, street vendors and night market traders can now go cashless, with just their smartphones doubling as POS terminals for customers' debit card payments," said PayNet group chief executive officer, Peter Schiesser.
Merchants applying to use the Tap n Pay app must have a CIMB current account, and they will also be charged a minimal monthly fee. Additionally, the app currently works only on selected NFC-enabled Android smartphones, which, surprisingly, is currently only limited to selected devices from HTC, LG, Motorola and Samsung – here's the full list.
CIMB is hoping to gain 20,000 merchant downloads for the CIMB Tap n Pay app next year.
The CIMB Tap n Pay app is similar to Maybank's Tap2Phone, which was launched earlier this year. Like Tap n Pay, Tap2Phone uses a phone's NFC capability to accept payment, and has a similar transaction limit of RM250 – but accepts both debit and debit cards.
(Source: Lowyat.NET, The Edge Markets)