6 Best Free Airport Lounge Access Credit Cards In Malaysia 2018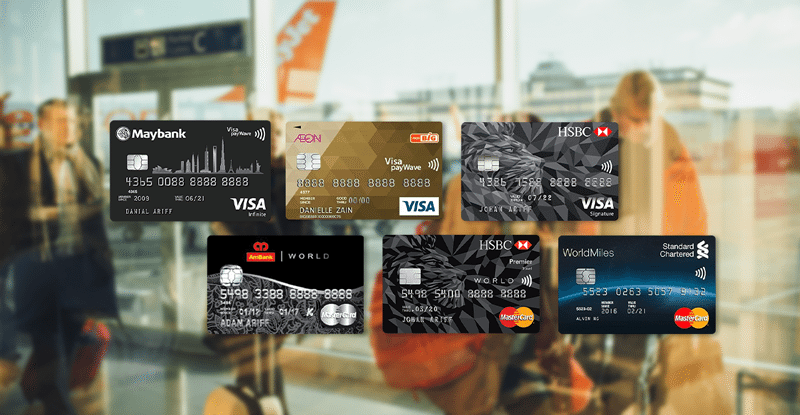 Have you ever been waiting for a flight and looked wistfully at the business executives as they disappear through the entrance of a classy-looking airport lounge? For those of you who are unfamiliar with the concept of airport lounges, they are restricted waiting areas in an airport with comfortable seats, business facilities, and perhaps most importantly, complimentary food and an open bar. 
You gain access to these lounges through a membership programme or paying an entrance fee per visit, and no, they're not only exclusive to the business-class-and-above elite.
One of the many perks of credit cards is that some of them offer you free access to airport lounges. Of course, like with all things related to credit cards, these perks aren't equal between cards. 
Previously, airport lounge privileges were typically offered by the credit cards with the highest minimum income requirements. While this is still true some extent, there are accessible credit cards that also offer these benefits, but you might get a lower level of range or access into the airport lounges.
We've shortlisted a range of the best credit cards that offer free airport lounge access with the aim of providing a recommendation for everyone. So, whether you're looking for a high-level credit card that gives you unlimited access, one that covers international airports as well, or just a lower-level card that offers a limited number of visits, hopefully you'll find the best credit cards for your needs.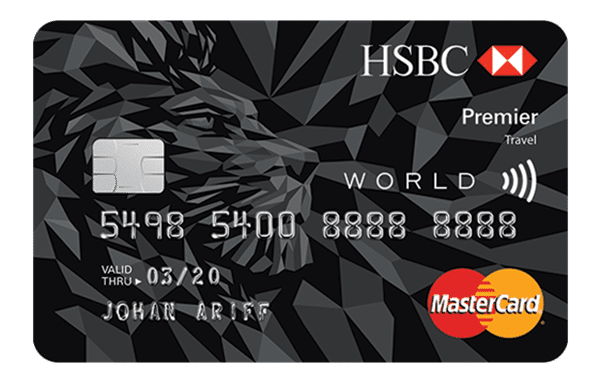 Airport lounge access: 12x access to 850 Loungekey lounges worldwide
Minimum income requirement: RM36,000/year for HSBC Premier account holders
Annual fee: RM600 (first year free, waived with minimum RM45,000 spending)
Overseas spend required for 1,000 airmiles: RM910
With a minimum salary requirement of only RM3,000 per month and an annual fee of RM600, the HSBC Premier Travel Credit Card gives you twelve times access into 850 airport lounges all over the world. Like most of the credit cards you'll see on this list, supplementary credit cardholders are not eligible for the lounge access privileges. 
This card also boasts a fantastic airmiles conversion rate – you earn 1.1 Enrich Mile for every RM1 you spend overseas, the highest conversion rate you will find in this list. You also get free use of over 1 million WiFi hotspots around the world.
Sounds too good to be true? This credit card is an example of an exclusive credit card that have additional eligibility criteria attached – in this case, the HSBC Premier Travel Credit Card is only available for HSBC Premier account holders with a minimum of RM200,000 in total relationship balance with HSBC.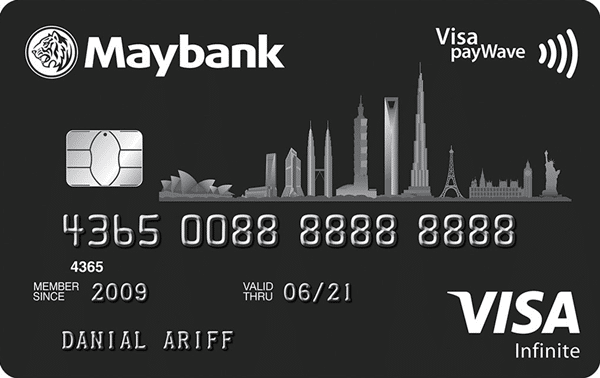 Airport lounge access: 5x access to Plaza Premium lounges worldwide
Minimum income requirement: RM100,000/year
Annual fee: RM800 (first year free, waived with minimum RM80,000 spending)
Overseas spend required for 1,000 airmiles: RM954
In contrast to our previous entry, the Maybank Visa Infinite has a high minimum income requirement of RM120,000 a year, but only gives you five entries into Plaza Premium lounges in 16 countries. There's an annual fee of RM800 that this is waived if you spend a minimum of RM80,000 a year. The Maybank Visa Infinite also gives 20% discount on Plaza Premium Lounge's walk-in rates for accompanying guests and for cardholders who exceed the five free entries.
The Maybank Visa Infinite also comes with skip-the-queue privileges in the form of the Visa Airport Speed Pass. The Speed Pass fast-tracks you at immigration counters at over 280 international airports globally, which you would probably appreciate if you've ever been stuck in a queue at customs for over an hour.
Finally, Maybank has a different conversion rate for its highest-end cards, which is far better than its usual cards. Not only do you earn 5 TreatsPoints for every RM1 spent overseas, the special conversion rate gives you 1,000 airmiles with every RM1,000 you spend. This is a lot higher than that of the other cards by Maybank and one of the best in the country.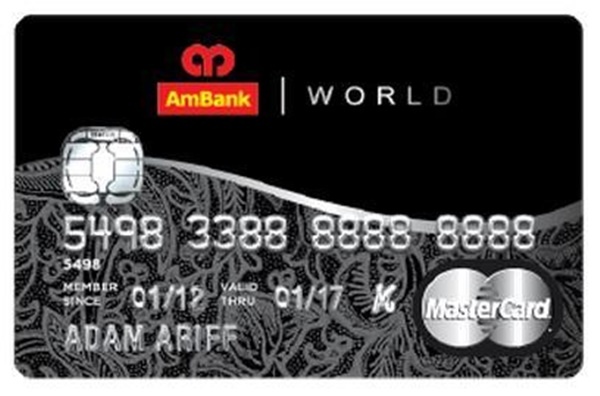 Access: 5x access to Plaza Premium Lounges worldwide with RM500 minimum spend before each visit
Annual fee: Waived for life
Minimum income requirement: RM120,000
Overseas spend required for 1,000 airmiles: RM1,000
Some users find credit cards with requirement-based privileges cumbersome, but we thought that this one was worth the extra stipulation. The AmBank World Mastercard gives you access to Plaza Premium Lounges in and outside of Malaysia, but you need to spend RM500 30 days before or after your said lounge visit to be eligible for a free visit. 
Unlocking this requirement will grant you access to the Plaza Premium Lounge outlets in KLIA1, KLIA2, and 25 other international airports. Put simply, you get one free lounge access per RM500 spent and you can get up to 5x access per calendar year. After that, cardholders get 25% discount off Plaza Premium Lounges in Malaysia and 20% off internationally. 
Another differing factor is that with the Ambank World Mastercard, supplementary cardholders are also eligible for this free airport lounge access – the only card on this list to extend this privilege. As for airmiles conversion, you get 1 Enrich Mile for every RM1 spent overseas, which is only slightly behind the Maybank Visa Infinite's conversion rate. 
And of course, the best part about the AmBank World Mastercard is that the annual fee is waived for life. All in all, RM500 in 30 days isn't too difficult to reach if you use this card to purchase duty free products or pay your bills, for example.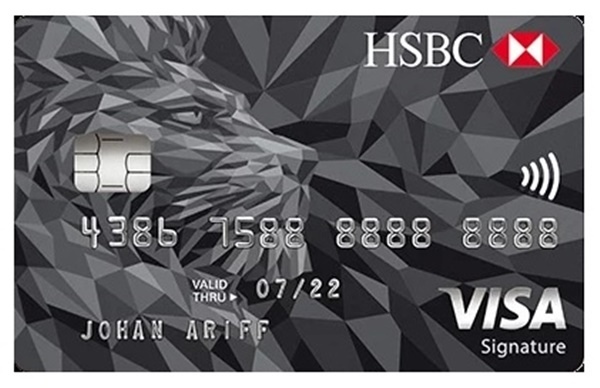 Airport lounge access: 6x Plaza Premium Lounge access in Malaysia, Singapore, and Hong Kong
Minimum income requirement: RM72,000/year
Annual fee: RM600 (waived if swipe once a month for 12 months)
Overseas spend required for 1,000 airmiles: RM1,312
The HSBC Visa Signature is a better match for moderately frequent fliers who want access to lounges in three countries: Malaysia, Singapore, and Hong Kong. The annual fee is quite high for only six lounge visits, but you can get this waived if you swipe your card at least once a month throughout the year. 
Moreover, the minimum income requirement isn't too bad compared to some of the more elite cards out there. Although this card doesn't offer worldwide access, it isn't just limited to one country. Supplementary cardholders and accompanying guests get 25% off lounge access fees.
HSBC Visa Signature cardholders also enjoy the benefits of the standard HSBC Rewards Points scheme, where every Ringgit spent overseas entitles you to 8x Rewards Points. Following the Rewards Points redemption catalogue, to get 1,000 Enrich Miles for Malaysia Airlines, you would need to spend about RM1,312 overseas, and to reach 1,000 airmiles on Singapore Airline's KrisFlyer program, you would need to spend RM1,875.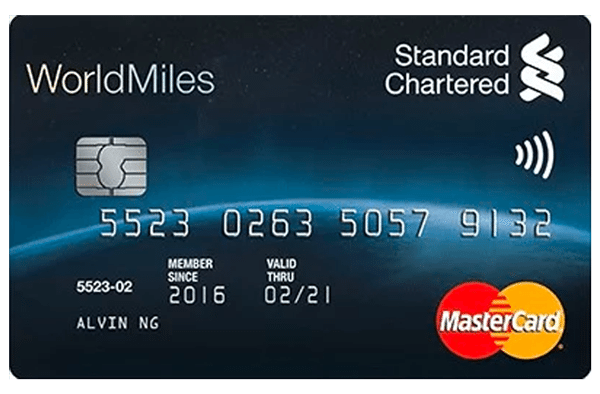 Airport lounge access: Unlimited Plaza Premium lounge access in KLIA1 and KLIA2
Minimum income requirement: RM90,000/year
Annual fee: RM600 (first year free, waived with RM60,000 in a year)
Overseas spend for 1,000 airmiles: RM2,000
The Standard Chartered WorldMiles World MasterCard is useful for anyone who has to make very frequent flights departing from these two local airports in KL. We say "very frequent" because at a relatively high minimum income requirement and hefty annual fee, you would have to make the most of the "unlimited" aspect of this card's lounge access to make it worth it.
Any guests accompanying the primary cardholder will get a 20% discount off the walk-in rates. The airmiles conversion rate for the Standard Chartered WorldMiles World MasterCard isn't that favourable, requiring you to spend a good RM2,000 overseas to earn 1,000 Enrich Miles. Its other main privilege is that you can get up RM80 worth of rebate on your airport limousine or KLIA Express rides once a month if you make a minimum of three retail transactions overseas.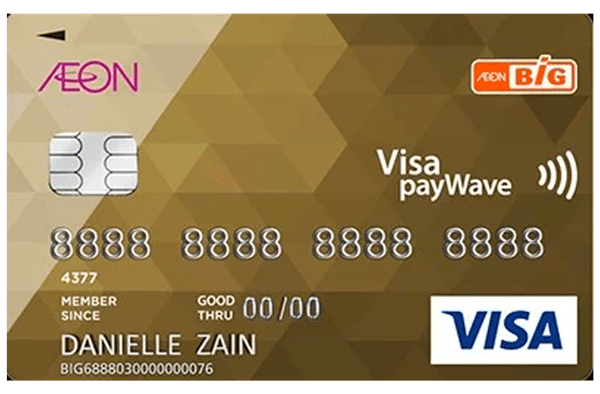 Airport lounge access: 3x access to Plaza Premium lounges in Malaysia
Minimum income requirement: RM36,000/year
Annual fee: RM95 (first year free, waived with minimum of 12 transactions per year)
With a low minimum income requirement and annual fee, this card is pretty straightforward in its benefits. The AEON BiG Visa Gold Card gives you three free visits to Plaza Premium Lounges at international airports in Malaysia and doesn't have any airmiles privileges. Supplementary cardholders and primary cardholders who have exceeded their three free visits are offered a slightly lower price.
It is rare for a card of this level to offer free lounge access (it used to offer 6x instead of 3x!), which is why this card makes it into our list. It is a great complement to its most attractive perk: the cashback benefits, which we explain in detail in our review. Combined, this is a very competitive credit card to own, provided you aren't too frequent a flyer, and you shop regularly in AEON BiG.
Travel With Style Without Breaking The Bank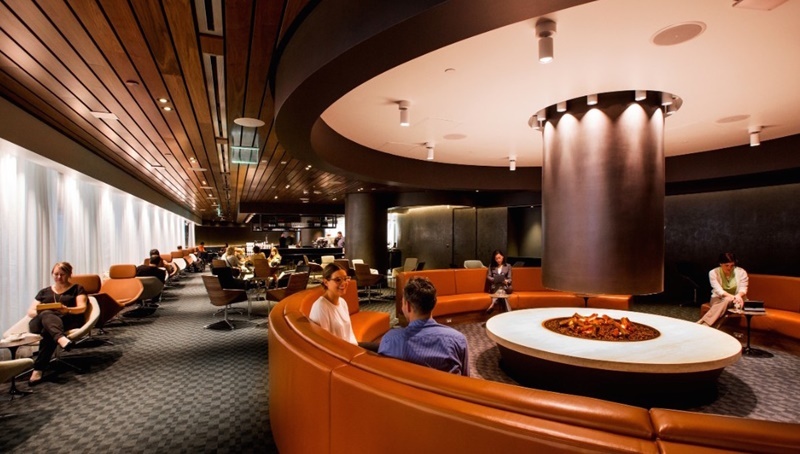 (Image: oneworld Alliance) 
This list isn't presented in any particular order because it's there's never a one-size-fits-all credit card for any category. We decided to choose a range of cards so that whether you're a domestic or international traveller, a frequent flier or occasional tourist, you would be able to find a credit card with airport lounge access that suits you – within the spectrum of relatively accessible minimum income requirements and annual fees.
Don't forget as well, when you apply for a credit card through RinggitPlus, you'll be eligible for some pretty awesome gifts upon approval!
Do check out our travel credit card comparison tool for more info on these cards and more.