What Is Zakat?
Zakat is an obligation in Islam to make contributions towards the less fortunate. It is one of the five pillars of Islam and is intended to redistribute wealth between the rich and the poor as well as cleanse the wealth of those who pay zakat. There are two types of zakat you should know about: zakat fitrah and zakat harta.
Zakat Fitrah
Zakat fitrah is a small levy that must be paid by all Muslims every year without fail, regardless of age, gender, or wealth. Usually, Muslims settle their zakat fitrah during the holy month of Ramadan as they are obligated to pay it before the start of Eid prayers. The rate for zakat fitrah is equivalent to the value of a bushel of rice weighing 2.7kg. This rate is a remnant from the time when people used to pay their zakat fitrah with actual bags of rice; now Muslims simply pay the equivalent value of the amount.
So, how much is that really in actual Ringgit? Each state declares the zakat rate for the year based on the current price of its local rice, and the amount of zakat fitrah per person usually remains below RM10. However, those who are capable can choose to pay zakat fitrah according to the price of the rice brand they consume in their household, which may be more expensive.
Zakat Harta
You are required to pay zakat harta once a year if you meet the minimum requirements to do so. There are several types or categories of zakat harta, namely:
Zakat on earnings
Zakat on business
Zakat on savings
Zakat on gold and silver
Zakat on EPF
Zakat on farming
Zakat on livestock
The most relevant type of zakat harta for most Malaysians would be the zakat on earnings. Muslims who have been employed for more than a year and awarded an income that is above the set minimum amount are obliged to perform their zakat on earnings. The minimum amount, called nisab, is the equivalent of 85g of gold and differs from state to state on a periodical basis. For example, the nisab for zakat harta in the state of Selangor for the period of July to December 2018 was set at RM14,162.
Generally, Muslims who meet the nisab's requirements are mandated to contribute 2.5% of their income as zakat. Their income includes all types of wages, remuneration, payments, or proceeds obtained from their work such as salaries, bonuses, commissions, royalties, freelance payments, and rental income.
How To Pay For Zakat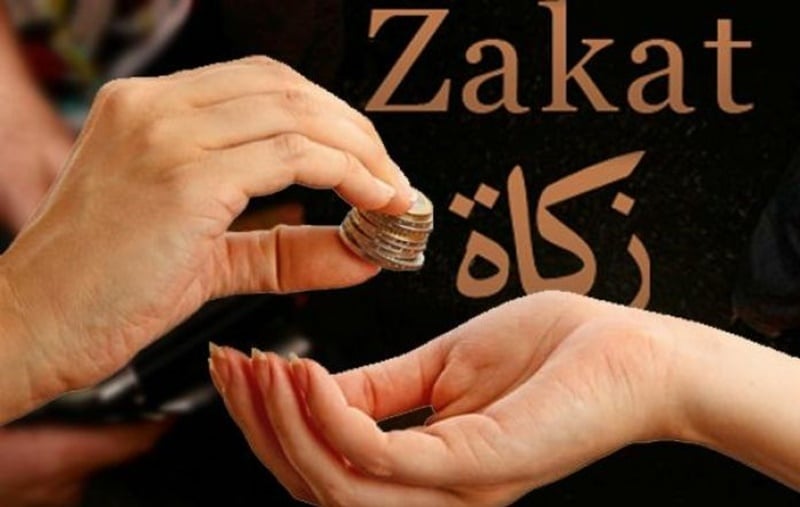 Muslims in Malaysia are encouraged to make their zakat payments to the government's zakat collection centres for proper distribution to the needy. One way you can pay for your zakat is through a monthly salary deduction scheme. In order to avoid a clash with the monthly tax deduction (potongan cukai bulanan) for income tax, employers can make adjustments so that the monthly zakat deduction is taken from the monthly tax deduction.
Here are the other methods through which you can pay for zakat:
Online through each state's official zakat board website
Internet banking
MYEG
In-person at an official zakat board branch
Over-the-counter at the post office
Selected bank counters or ATMs
Official agents.
If in doubt, make sure to check your respective state's official zakat website for legitimate methods of payment.
Zakat Reliefs And Rebates
Just like you have tax reliefs and rebates when paying income tax, the zakat system also has its own reliefs that allow the payer to make deductions from the amount they have to pay. Referred to as the had kifayah (minimum needs for an individual or family), it again varies from state to state as it is determined by each state's Islamic religious council.
The type of expenses that can be deducted from your zakat calculations include self, wives, children, parents, EPF deduction, education, and so on.
Zakat As Income Tax Rebate In Malaysia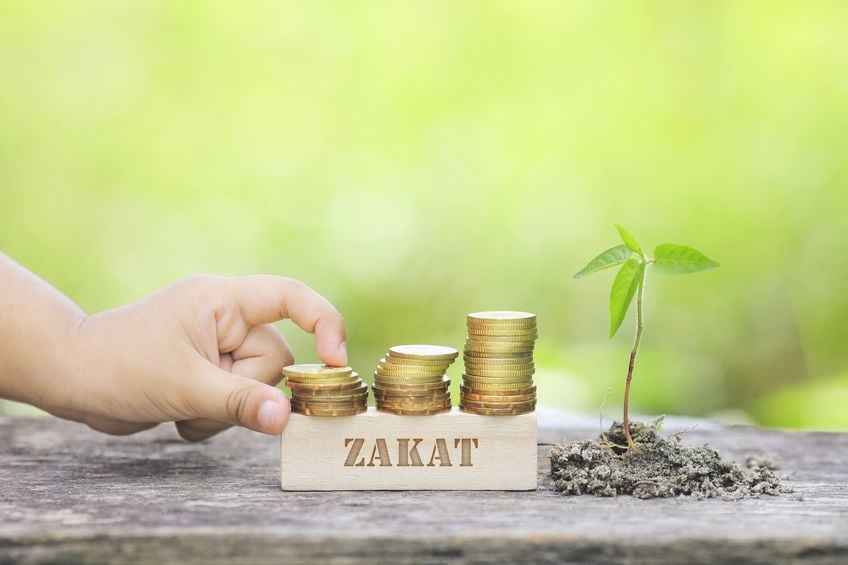 One perk of making zakat payments is that it acts as a rebate for your annual income taxes. A tax rebate is a reduction in the actual amount of income tax you have to pay – unlike tax reliefs, which merely reduce your chargeable income amount. Furthermore, the cap on the amount of tax rebate you can claim for zakat is subject to the maximum of tax charged.
All this means that zakat payment can help reduce the amount of income tax you pay tremendously. In fact, this rebate can sometimes be enough to reduce your amount of income tax to RM0. Here's an example. Let's say after all your tax reliefs and tax deductions, your tax amount comes up to RM450, and the amount of zakat you have paid in the same assessment year is RM500. Since you are allowed to deduct the amount of tax rebate for zakat subject to the maximum of tax charged, your required amount to pay will be reduced to RM0.
********
During the holy month of Ramadan, it's good to remember that zakat isn't meant to be about rules and calculations, but about being grateful for what you have and fulfilling your obligations towards those who are in need. To find out more about zakat, enquire with respective religious authorities of the state where you are employed.