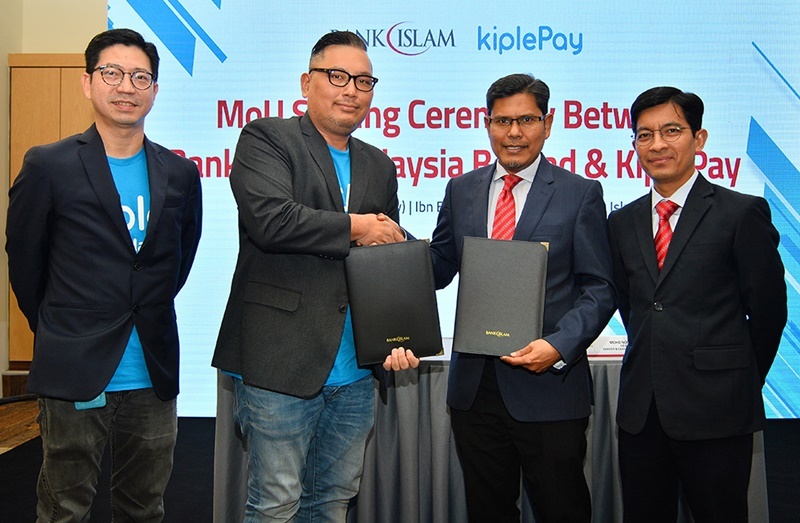 (Image: Digital News Asia) 
Green Packet Bhd subsidiary KiplePay Sdn Bhd has announced a partnership with Bank Islam to provide e-payment facilities for universities. This partnership would make future transactions at university campuses faster, easier, and more convenient.
A licensed Bank Negara Malaysia e-wallet issuer, KiplePay was the pioneer for launching this cashless platform at Universiti Utara Malaysia (UUM). Since its founding in 2017, it has already served more than 515,000 users nationwide and is now set to serve even more. By the end of 2019, another three to five universities would be joining UUM in this initiative.
For starters, KiplePay would allow Bank Islam account holders to pay via QR codes and to reload their phone credit. Additionally, this platform would enable students and lecturers alike to perform a variety of transactions ranging from paying for purchases, settling zakat payments, to booking facilities.
This joint collaboration was proof of Bank Islam's transformation into becoming a digital Islamic bank of choice by the end of 2021, Chief Executive Officer Mohd Muazzam Mohamed commented. "Ultimately, we are creating partnerships that are aimed to enhance customer experience and further drive the country's cashless society and financial inclusion agenda."
(Source: Digital News Asia)