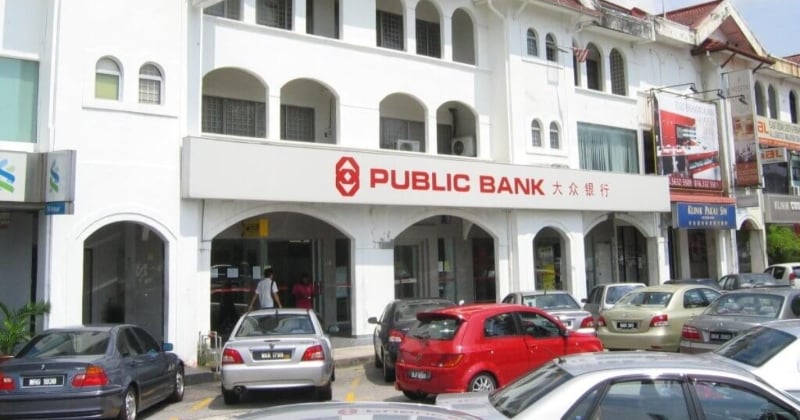 (Image: Wonderlist Property)
Public Bank has recently announced that it will impose fees on any loan and credit card repayment using cash and cheques starting April 2019.
In an announcement on Public Bank's website, customers who repay their credit card balance or loans over the counter will be required to pay a RM2.00 fee for each transaction. In addition, customers will be charged RM0.50 for every transaction performed at the following:
Cash Deposit Terminal,
Cash Recycling Machine, and
Cheque Deposit Machine.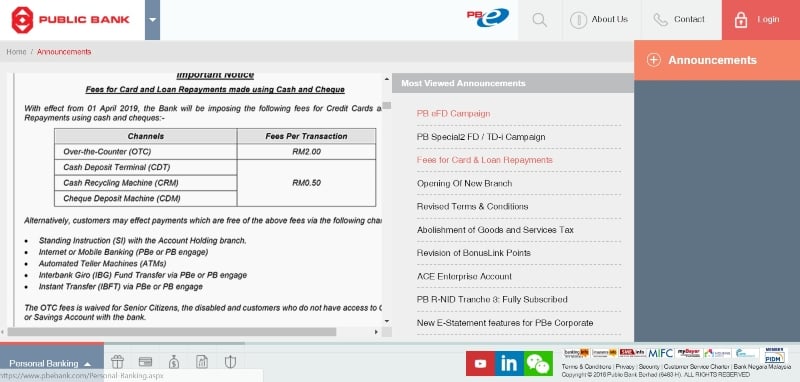 Customers are encouraged to use the following list of services which are free of charge:
Standing Instruction with the Account Holding branch,
The bank's ATM,
Online and mobile banking services (PBe or PB engage) such as Instant Fund Transfer and Interbank Giro.
However, Public Bank will waive the fees for senior citizens, the disabled and customers who do not have access to a current or savings account with the bank.
The announcement, like the removal of the instant fund transfer fee by all the banks in Malaysia on 1 July , is another an example of banks encouraging its customers to utilise mobile banking and embrace cashless transactions.
(Source: Public Bank)