First Off; What is a Savings Account?
At its most basic, a savings account is an effective financial management tool, allowing you to safely store your cash, and earn interest on the balance. From that statement alone, you can glean two advantages to using a bank account as opposed to hoarding your money at home:
It is safe – All commercial banks, both local and foreign that falls under the Banking and Financial Institutions Act 1989, including Islamic banks under the Islamic Banking Act 1983, are members of PIDM, ensuring your deposits for up to RM250,000. On the other hand, cooperative banks, like Bank Rakyat, is insured by the government via the Ministry of Finance under the Development of Financial Institution Act (DAFIA).
Earn interest on your balance – The bank pays you interest on the money you deposit and leave in that account, usually compounded daily (though some can be monthly or even annually, which is actually not a very good savings account) and credited into your account.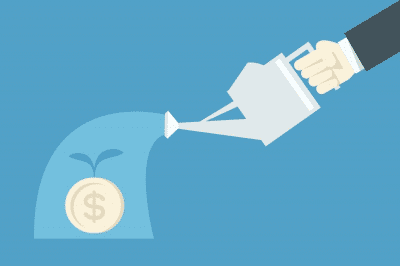 How do I earn interest from a savings account? Explain to me like I'm 5 years old
Imagine all the savings accounts from all banks as different patches of soil, and the money that you deposit as flower seeds. These patches of soil will help the seed to flower at different speeds, and some don't grow at all! – this depends on the fertility of the soil.
The more fertile the soil, the faster your flowers grow and bloom. In banking terms , this is the interest rate on the savings account – the better the interest rate, the faster you accumulate more wealth.
Other than a basic savings account, there are specialised accounts offered by banks that cater to either children, teenagers, and senior citizens. Let's take a look at each type.
Top Saving Accounts According to Type
Basic Accounts
It is required that every bank in Malaysia provide at least a basic current and savings account for their customers, as outlined by Bank Negara Malaysia (BNM). A basic savings account is a simple deposit account that anyone can apply, hassle-free, and comes with minimal operating and maintenance fees.
Account-holders will be able to enjoy commonly used banking services freely, such as:
cash deposit machines
account enquiries
cash withdrawals
fund transfer
automated bill payments
interbank-GIRO
What better way to introduce a basic saving account than one from undoubtedly the biggest and most decorated bank in Malaysia, Maybank? With the Maybank Basic Savings Account, you will earn interest irrespective of your remaining balance, at a rate of up to an impressive 1.66% p.a.
There will be no service and maintenance fees, as long as you keep a balance of at least RM20. Paying an annual fee is a choice for convenience, as you will have two options on your ATM and Over-The-Counter (OTC) withdrawals:
Option 1 – RM8 annual fee, with unlimited OTC and ATM withdrawals
Option 2 – Pay as you use. Free only for first 8 ATM withdrawals, and 6 OTC transactions in a month.
Want to know how much you need to save to earn 1.66% p.a.? Read more about the Maybank Basic Savings Account.
For Juniors (1 – 12 years old)

When exactly is the right time to start thinking about saving money? It is never too early to start educating yourself or your children about the importance of saving each ringgit, and how integral financial planning is to their future. The perfect place to start is definitely opening a junior savings account for your little one.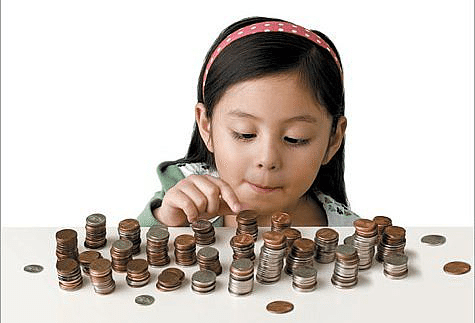 Your child won't be handling the account themselves, so you will open it on their behalf as a trustee. Your child's saving account can be used for many purposes, namely as an emergency fund, spare cash, and of course, as savings for your child. A great account to open would be the RHB Junior Savings Account. This account, believe it or not, can fetch up to 3.02% p.a. on interest earnings for deposits below RM100,000.
Other than that, your child will be provided with complimentary Personal Accident Insurance, of up to RM50,000, as long as you have a minimal balance of RM500 in the account. But opening the account is even easier, all you need is a deposit of RM1 – There's probably a ringgit sitting in your pocket right now!
To secure your precious child with a comprehensive PA insurance coverage right now, check out the RHB Junior Savings Account.
For Teenagers (up to 18 years old)

It may not come as a big surprise that a teenager's brain is particularly good at remembering and learning new things, more so than the adult brain – they are also very curious and are very influenced by their environment. It might be a missed opportunity if you do not help your kid to develop the habit of saving at this point in their lives.
While these kinds of accounts don't necessarily have the highest
interest rates, it will be a great learning and motivational tool for
your child, with cash rewards for your future Einstein for achieving
outstanding results in public exams such as UPSR and SPM. Take for example the Maybank imteen Account, made for those 12 to 18 years old – on top of earning interest at up to 3.01% p.a., this savings account will grant access to online banking via Maybank2u, and up to RM30,000 Personal Accident coverage.
Maybank will be giving up cash rewards for account-holders who have worked hard and obtained excellent academic results for SPM, STPM/A-Levels and Degree level.
Examination
Cash Reward
PMR (7As)
RM100 per
accountholder
SPM (8As /
A+)
RM200 per
accountholder
STPM/A-Levels
(5As / 4As and MUET Grade 6)
RM300 per
accountholder
University Degree
(1st Class Honours)
RM500 per accountholder
Think a RM200 cash reward will motivate your child enough to study harder? Look no further than the Maybank imteen Account.
For Seniors (above 50 years old)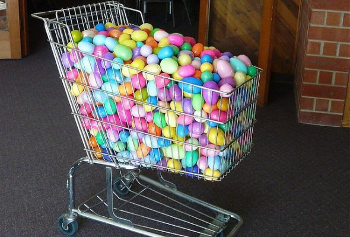 "Never put all your eggs in one basket" is an old adage that rings true, especially for a person's savings and investments. You may have other savings accounts and fixed deposits working your money's worth, while you enjoy the years after retirement, but it always helps to diversify and spread out your savings into multiple accounts, as you can save for multiple goals faster. A good place for seniors, pensioners, and retirees to start would be the Hong Leong Senior Savers Savings Account.
It offers you great
interest rate, compounded daily for up to 1.55% p.a., with a minimum deposit starting at only RM3,000. You can carry out your banking using Hong Leong branches nationwide, ATM network, Phone Banking and Hong Leong Connect. Lastly, you will be instantly protected with complimentary Personal Accident Insurance of RM30000.
Want to kick back and relax after all those years of hard work? Find out more about the Hong Leong Senior Savers Savings Account.