An Islamic credit card varies from a conventional banking credit card but essentially, both cards carry out the same function.
Using an Islamic card also allows you to make upfront purchases and pay for all of it on a later date. However, Islamic credit cards function on different fundamentals as conventional banking cards do.
Islamic cards are Shariah compliant and therefore limits purchases to halal transactions only. In most cases, this would relate to the food and beverage industry. Bars and restaurants that serve alcohol or any form of non-halal eateries will not accept an Islamic credit card. These aren't the only differences from standard credit cards however.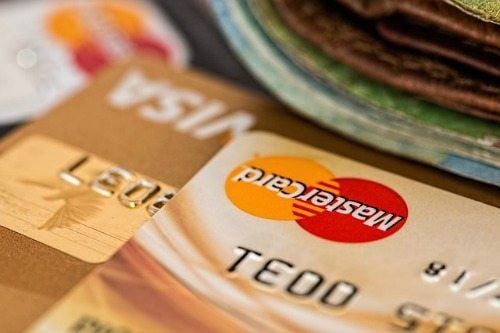 How Else is it Different?
An Islamic card uses the concept of Ta'widh for its transactions. This is an agreement between the financier and the recipient. The bank acting as the financier, is obliged to provide funding and the recipient is obliged to make payments in return for the financing he receives.
Like all credit cards, you make payments upon the stipulated statement date. However, if your surpass the deadline or do not cover the full amount, the credit card company does not charge you interest. It instead charges a fee or what is called a profit rate on the remaining balance.
This is because it is against Islam to impose interest, which is known as riba. That does not mean there are no charges involved. To counter that, the Islamic credit cards charge a fee or profit rate instead.
Another concept that it uses is Ujrah where a payment is made in exchanged for services, benefits and privileges that are being offered to the cardholders. This is how credit cards like CIMB Islamic MasterCard, can charge a fee for services like its cash advance feature.

Why Should You Get It?
We are familiar that purchases on Islamic credit cards are limited to products and services that are halal in nature. That obviously takes a part the purchasing options away for the non-Muslims, making them lean toward a conventional banking card.
However, one of the greatest benefits you would receive on an Islamic card is, there are no compounding interest or fees incurred on outstanding balances.
If you do tend to make partial payment on your cards, non-compounding fees or interest could save you some money.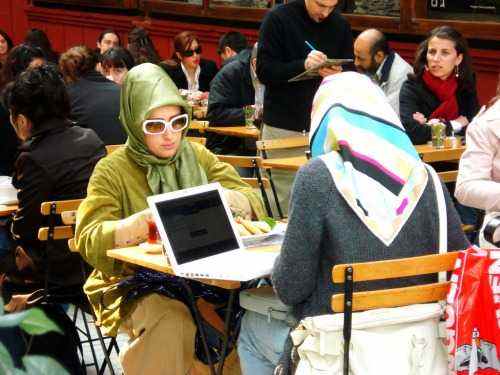 Takaful Benefits
It is almost impossible to stress how important an insurance policy is to one's life, especially in a time of need.
Having an Islamic credit card ensures you enjoy complimentary Takaful protection whenever you travel, which is similar to the credit card benefit conventional banking provides you.
However, certain banks like Bank Rakyat Gold Credit Card-i, takes it a step further. Should you endure some form of permanent disability or suffer from death, the credit card offers a complimentary family Takaful benefit that clears off all your outstanding balance.
The beneficiary of the card holder will also receive a compassionate sum of up to RM1,000. That would at least help to keep your estate and other assets untouched, as the credit card company will not be siphoning off a portion for all the outstanding debts, leaving your family with lesser.
Not Just for Muslims
Islamic credit cards are not specifically made for those who are of Muslim faith. In fact, anyone can apply for an Islamic card and enjoy all the great benefits.
Even if you would like to use it to kick a bad habit, taking up an Islamic credit card could help to steer you away from those bars after work, since it will not be accepted there.
On a more practical note, it provides you with non-compounding interest for all your balances being carried forward and you can sleep peacefully knowing that any of your outstanding balances will be taken cared of, should your health suffer.
If you are unsure which credit card is best for your needs, head on over to our Islamic credit card page and choose one from all the different cards available.