Love them or loathe them; the Malaysian government could help improve your savings account. Well, not the Datuk Seris in the cabinet personally, but rather the subsidies and initiatives provided for the rakyat. Apart from well-known hand-outs like BR1M and BB1M, most Malaysians are clueless about benefits and grants that may be financially beneficial to them. In this piece, we highlight the top subsidies and benefits that all Malaysians should know and take advantage of!
Government Housing Schemes
Eager to fly the coop and gain full independence? You are not alone, my friends. These days, young working adults in Malaysia find it easier to latch on to their old bedrooms: the meals are free and the best part is that you're not attached to any expensive mortgage (and fresh, clean laundry thanks to mommy/
kak maid dearest)!
But middle income young adults who are dying to own a house are just simply too broke. In urban areas, a 390 square feet studio apartment could cost up to RM300,000 per unit, while those who yearn for a backyard fit for ten kitties…can just keep on dreaming (we jest!). To combat this issue, the government have come up with a few housing schemes to assist the low to middle income group in Malaysia.
1. MYHOME Scheme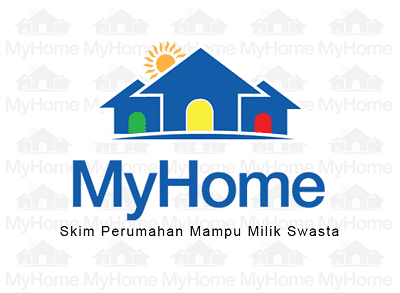 Target Group: Low to middle income (between RM3,000 and RM6,000 per month)
Type of housing: Low Cost/ Medium Cost
Price Range: RM50,000 to RM220,000 (after subsidy)
Location: Nationwide
Eligibility: First-time property buyers with a monthly household income of RM3,000 (for low cost) and RM6,000 (medium cost)
Number of subsidised units: 10,000
To put it simply, MYHOME scheme basically means that the government will happily cover the cost of down-payment for you. Under the MYHOME or Private Affordable Ownership Scheme, there will be a RM30,000 subsidy for each unit, although the downside is that this subsidy is only limited to 10,000 housing units. So instead of borrowing RM80,000 to RM120,000 home loan from the bank, buyers are able to purchase a house at significantly lower prices (RM50,000 to RM90,000); this incentive would cover the 10% deposit required from buyers. This program was launched in April 2014.
2. Perbadanan PR1MA Malaysia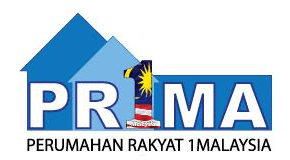 Target group: Middle income (between RM2,500 and RM7,500 per month)
Type of housing: Medium cost
Location: Urban areas nationwide
Price range: Between RM100,000 to RM400,000
Eligibility: Owns no more than one property with a monthly household income between RM2,500 and RM7,500
Those who are eager to trot alongside the urbanites should give PR1MA a glance or two. The main purpose of PR1MA is to help middle income earners obtain affordable homes in urban areas. Priced between RM100,000 and RM400,000 per house, these urban locations include Alam Damai, Brickfields, Bukit Jalil, Sandakan City Centre, and many other.
3. Syarikat Perumahan Negara Bhd (SPNB)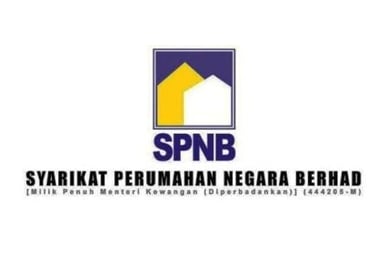 Target group: Low income (below RM2,000)
Type of housing: Low-cost
Location: Nationwide
Price Range: As low as RM35,000 (peninsular) and RM50,000 (Sabah & Sarawak)
Eligibility: Malaysians aged between 21-50 with a monthly income of RM2,000 and below
Syarikat Perumahan Negara Bhd is one of the developers that concentrated on building affordable houses all over the country through the implementation of the Rumah Mampu Milik Programme. Not surprisingly, the units are selling like hot cakes!

Target group: First time buyers
Type of housing: Residential properties located in Malaysia
Property Eligibility: House value must be between RM100,000 and RM400,000
Eligibility: First time buyers below 35 years old with a monthly income not exceeding RM5,000 (individual) or RM10,000 (joint)
The Malaysia My First Home Scheme (MFHS) was introduced in early 2011 by the government with the sole purpose of assisting young adults to own their first home. This scheme allows young adults to obtain 100 per cent financing from financial institutions (100% LTV / margin as opposed to the usual 90% offered by most banks), enabling them to own their first house without the need to pay a 10% down payment. Cagamas SRP Berhad will guarantee the banks on financing above 90% level i.e. if a borrower obtains 100% financing, Cagamas SRP will guarantee 10% (from 90% to 100%) of the financing.
Child Welfare benefits
Working parents are often faced with this dilemma: Should one of us quit to take care of the kids? It's tough; deciding to be a stay at home parent my cause a big dip in the bank, while hiring maids can prove to be difficult and unreliable at times. Reputable nurseries, on the other hand, are more expensive than gold. So what are new parents to do?
Although it's not much, parents with monthly income of not more than RM900 who enroll their children in private nurseries registered with the Social Welfare Department (JKM) will receive a monthly assistance of RM250 in nursery fees. Additionally, civil servants with a monthly household income of less than RM5,000 will also get a subsidy of RM180 per month, provided that they send their kids to state-funded nurseries.
The 1Malaysia Initiatives
Corny or otherwise, the tagline "1Malaysia" is here to stay. But the good news is that along with the tagline comes initiatives to lower the current cost of living. There are a slew of 1Malaysia initiatives available (including Program Susu 1Malaysia), but we feel that the most relevant to our readers (you!) are as below:
1. Menu Rakyat 1Malaysia
Yes, subsidised lunches exist. If you're sick of consuming overpriced lunches at trendy cafés, then hunting down eateries that provide the 1Malaysia menu should be your next life mission. Available at hundreds of eateries across the nation; this menu offers a hearty breakfast at RM2 and lunches at RM4.
While taste is subjective; RM4 for a plate of
Chap Fan consisting of rice, fish or chicken, and a sizeable dollop of healthy vegetables plus a mineral bottle or a drink is pretty cheap and hard to find in most urban areas. If your average lunch cost is RM10, you could save RM30 a week just by switching to the Menu Rakyat 1Malaysia! To find the menu, head on to the official website.
2. Kedai Rakyat 1Malaysia
Another dish served in the 1Malaysia initiative menu is the Kedai Rakyat 1Malaysia. Vegan and fancy dieters be warned, those who can't part ways with their imported brand name gluten-free cornflakes or exotic couscous or quinoa from Jaya Grocer or Cold Storage should steer clear; the 1Malaysia supermarket carry mostly generic KR1M brands and generally mass market brands (Fanta, YEO'S, etc).
This initiative is best suited for those who purchase generic supermarket brands in an effort to cut down on their grocery bills. The claim is that KR1M items are 30% to 50% cheaper than regular generic supermarket brands, but is this true? We take our sleuthing to the next level and compare the KR1M brand to Tesco's own generic brand of products. Here are the results:
| | | | |
| --- | --- | --- | --- |
| Item | Tesco Price (RM) | KR1M Price (RM) | Verdict |
| Rice 5% local (10kg) | 24.99 | 22.9 | KR1M |
| Mineral 1.5L | 0.99 | 0.79 | KR1M |
| Brown Sugar | 250g for RM2.09 | 300G for RM2.30 | KR1M |
| Chilli Sauce 500g | 2.39 | 1.95 | KR1M |
| Sweetened Creamer | 2.50 | 2.15 | KR1M |
| Floor Cleaner 2L | 7.99 | 6.20 | KR1M |

The verdict: KR1M wins the price wars, hands down. But then again, there is evidently not much price difference between the two brands. Location plays a key role here; petrol ain't free, so don't bother driving to the other side of the town for only slightly cheaper groceries.
Aside from the initiatives mentioned above, we're also enjoying subsidies for household items like petrol, diesel, gas, cooking oil, flour, and rice.
3. Klinik 1Malaysia
People are shying away from private clinics these days due to exorbitant medical bills; it is certainly not uncommon for city dwellers to be charged up to RM80 for pills to treat the common flu and sore throat. The working folks are usually armed with the company medical card that they could flash to keep the evil healthcare bills away, but what about those who are retired or without any medical cards? Well then, one could always step into the nearest Klinik 1Malaysia for a super cheap treatment. These clinics have a standard rate for all at RM1 for Malaysians below 60, and it's free for those above 60 years of age.
According to the website, there are 50 clinics currently in operation, which is great news for those who are suffering from a bad strep throat and yet are strapped for cash. In Klinik 1Malaysia, the patients are attended by assistant medical officers (AMO) who will then prescribe them with the medications that they need. Compared to the 200% increase in consultation costs in the private healthcare sector, Klinik 1Malaysia at least mirror the corny "Rakyat Didahulukan Pencapaian Diutamakan" tagline.
The list is definitely not exhaustive but these are just a few benefits you can look into – why not see if you qualify? If it's there for you and helps you save – why ever not apply?