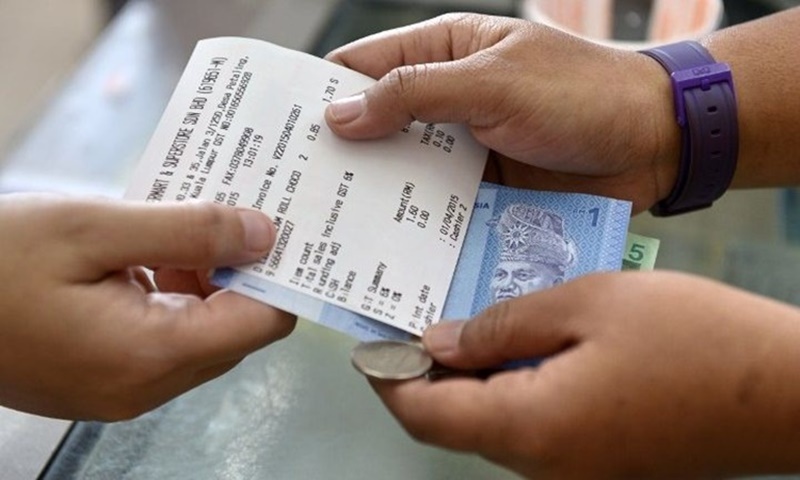 (Image: Vitdaily)
Domestic Trade and Consumer Affairs Minister Saifuddin Nasution Ismail has lauded a suggestion by a consumer group for the public to start keeping receipts of purchases from now on. The idea was proposed so that any unfair price hikes after the introduction of the Sales and Services Tax (SST) can be detected and proven.
SM Mohamed Idris, president of the Consumers Association of Penang (CAP), had earlier urged the Malaysian public to do their part by saving their receipts to compare any changes in the price of goods when the SST comes into force on 1 September. He said that based on the CAP's experience when the Goods and Services Tax (GST) was implemented in 2015, receipts were the only way to fight profiteering.
Idris also suggested that the ministry set up booths or beat bases at popular markets around the country so that shoppers could lodge complaints right after they detect an unreasonable increase in prices. It would also remind traders that action could be taken against them if they raised their prices unfairly.
According to Saifuddin, keeping receipts would help the ministry take necessary action against traders who hiked up prices. "The receipts are tangible proof of the price paid and can be used to bring errant traders to book," he said. "The ministry supports any move to help detect goods that are overpriced and we thank the CAP for proposing this idea."
The Sales Tax Bill and Service Tax Bill have been passed in the Dewan Rakyat on 14 and 15 August respectively. On 20 August, the Sales Tax Bill was passed in the Dewan Negara after three hours of debate.
(Source: Free Malaysia Today)