On the back of Merdeka and Malaysia Day square ahead, there's still much to anticipate apart from the national day off – for instance understanding how our proud nation was built on a solid foundation of camaraderie way back when.
Today, for a little lesson in history, we hop on a time continuum to discover how Malaysian banking has taken different shapes from days of old till this very day.
The Merchant Trade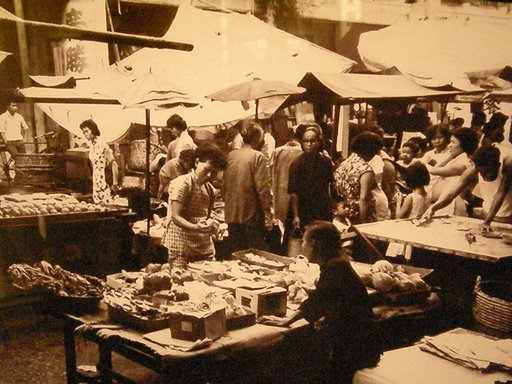 Way before Parameswara witnessed the kijang have a go at the dog as we fondly remember, the British empire had already extended its authority over Penang, Malacca and Singapore due to its strategic locations.
Merchants used to make regular business stops along these three pivotal locations, which soon boomed into a highly sought after trading capital in the region. Of course, it would logically follow – all that income generation required an efficient mode of fund facilitation.
In effort to diversify income source, the British welcomed the Chinese and Indians to capitalise on, at that time, high demand for natural resources like tin and rubber. Thus, the first banks were instituted in Penang and they were Mercantile Bank in 1867, Chartered Bank in 1875 followed by Hong Kong Bank in 1884.
In these early times, a bank would merely consist of an office with a 'strongroom', which in modern times are referred to as a vault or safe. Banks of this nature were still in existence and remained in practice as late as the early 1950's in Sabah and Sarawak.
The Dawn of Technology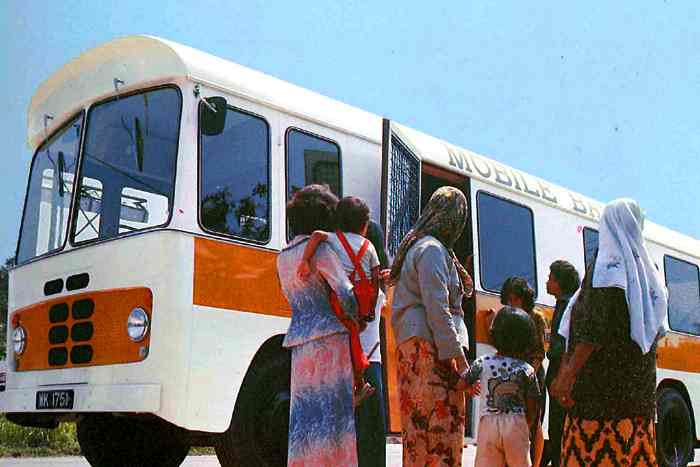 The age technological advancement was inevitable and seemed to be the turning point for banking in Malaysia during the 1960s as we begin to take after the model of convenience and progress from advanced nations the globe over.
From a mere office and strongroom, banking grew into a trusted depository for many Malaysians as the nation's economy boomed regionally. This was the point where the central bank of Malaysia – Bank Negara was introduced to better administer the country's financial institutions.
Trading and transactions begin to penetrate the international market as basic banking services transformed into an economy dependent entity. However, its customer based services were still limited in many ways as Malaysians still had to pay the local bank a visit for any means of transaction.
In the 1970s, mobile banks were introduced by certain banks to take their services out to the public, especially in rural areas as the urban communities had access to sprouting banks at the time of implementation.
As peculiar as it may sound to millenial babies, banking buses were used to take basic in-house services like depositing and withdrawals out to members of society who had limited access to the larger cities – bringing these services right to their doorstep.
After many years of commuting service to the public, Malaysia finally saw the first automated teller machine (ATM), which was launched by Maybank in 1981 at its Ampang Park outlet – changing the daily relationship between banks and customers forever.
Information Technology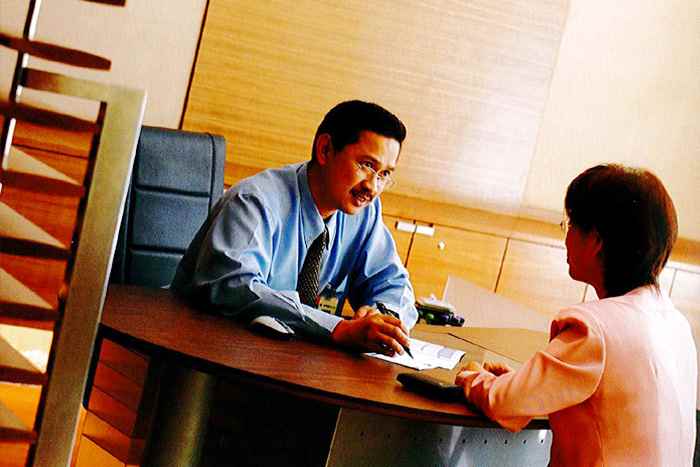 Abbreviated as I.T., information technology saw an intense and tremendous shift from conventional banking into banking of the future.
As Malaysia rapidly grew into a digital age where literacy saw an exponential rise, it was only natural for the next big thing to appear – internet banking.
The country's dynamic socioeconomic demand had encouraged various forms of advancement to to mushroom, and an intangible form of transaction took the nation by storm – inflicting further positive implications to the nation's health and regional trade.
These days, money transfer is as simple as a click of a mouse button. Due to cyber security threats in the modern age, the growth of online banking is in a way encumbered but still sees various advancement in tandem with technology.
It is heavily fortified by state-of-the-art security systems where banking is now made possible on the go through smart phones. Other transaction methods like the debit and credit card have also been introduced by banks in the 80s, bringing new meaning to convenience.
And with Western Union taking international online transaction up another notch, who knows what else the future of banking in Malaysia or the world has in store now that almost all avenues seem to have been exhausted – let's be pleasantly surprised.
At RinggitPlus, we too aim to revolutionise banking further by allowing you to conveniently choose and apply for banking products without leaving your seat. We introduced XPressApply – a way for Malaysians to apply for a credit card through our site without forms or branch visits. It's our contribution to the rich history of Malaysian banking.
Malaysia will eventually see a day where banking is made even simpler and hopefully we will be one's spearheading some avant-garde banking method which will spread like wildfire throughout the globe – making banking possibilities endless.