Easy, Speedy and Secure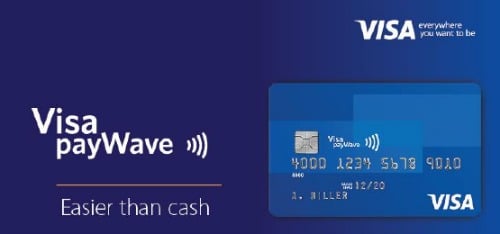 Visa payWave is an easy and fast way to pay for everyday purchases. It is a secure contactless chip technology designed to help you spend less time fumbling with cash and change, reducing the need to join long queues & giving you the freedom to do the things that matter most to you.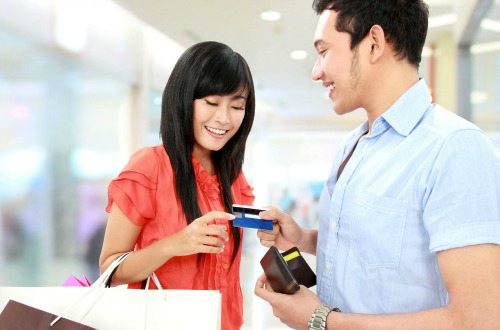 Just wave your Visa payWave-enabled card in front of a Visa payWave reader and go – there's no need for a signature or PIN. It's so easy & yet secure!
How Does it Work?
Visa payWave can be found on credit, debit and prepaid cards, and may be enabled on a mobile phone or a sticker. The technology allows you to pay by simply 'waving' your card or phone when prompted by the contactless reader at checkout. Most of the time, you won't be asked to sign or enter a PIN for transaction up to RM250, but for more expensive purchases you always will, just like any other card transaction.
But is it Safe?
Visa payWave provides faster transactions and increased convenience while still maintaining Visa's high-security standards. Visa payWave cards use the same secure technology as any other Visa chip card.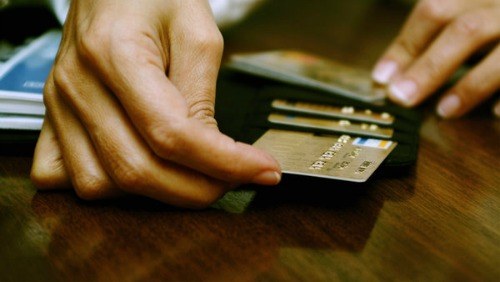 In addition, cardholders remain in control of their cards during the entire transaction, further reducing the risk of fraud. At all Visa payWave-enabled merchants, you can hold onto your card with your own hands the entire time you shop; just wave and go!
You also don't have to worry about having your card accidentally charged because not only does the card need to be within 4cm of the reader for more than half a second, the retailer must also first key in the amount for you to approve. So there's no risk of an accidental purchase at all.
Great! How Do I Get One?
Getting the card is easy as well. Chances are, your bank is already an issuer of Visa payWave-enabled credit, debit or prepaid cards. You can check out the full list of available Visa payWave cards here.
Once you have a Visa payWave-enabled card, you'll see that it has a ripple symbol on it. Now you can visit any merchant with the same symbol shown and you're ready to shop, wave, and go.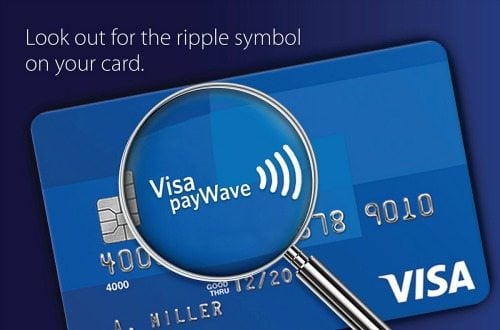 Where can I use my Visa payWave card?
Speaking of shop, Visa payWave cards are currently accepted by majority of key merchants from groceries and supermarkets at their selected stores such as AEON BiG, AEON MaxValu, AEON Stores, AEON Wellness, Ben's Independent Grocer, Borders, Chatime, Golden Screen Cinemas, HERO, Jaya Grocer, KLIA Ekspres, Krispy Kreme, McDonald's, MYDIN, NSK, RadioShack, San Francisco Coffee, SOGO Kuala Lumpur, Starbucks, TGV Cinemas, The Coffee Bean & Tea Leaf, Village Grocer & Watsons.
Pay for an entire weekend's worth of shopping and entertainment by just waving your hand. How cool is that? So why not join the wave of the future and get yourself a Visa payWave-enabled card today!