So your small business is slowly growing and you've been spending more time thinking about and managing your accounts. Your peers have been suggesting that you get yourself an accountant or try one of those newfangled accounting programmes you've been hearing about. You've heard they help, but in what way? And is it really necessary for your business? Let's find out.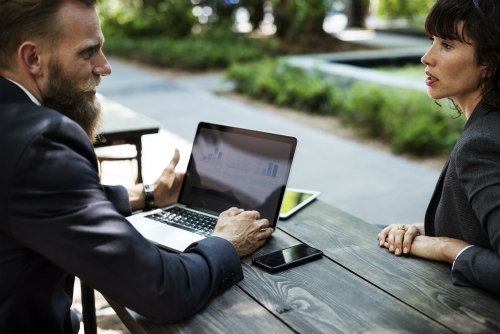 Does Your SME Need Accounting Software in the First Place?
If you're a sole proprietor with no employees, zero or no inventory, and only a handful of customers, you probably not even need accounting software. Probably. Even if you are just a one-person show and you don't have much to keep track of yet, you may really need accounting software. Here are a few questions you can ask yourself to be sure:
Are You Bad at Maths? It's okay to admit it. Just because we did well in our exams doesn't mean we can always directly apply what we've learned. And when your business is still small is the best time to find out if your math isn't quite up to par and you need help putting the numbers together, perhaps in the form of some affordable software.
Do You Spend Too Much Time Chasing Invoices? One of the major benefits of accounting software is its ability to help you track incoming cash, forecast future cash flows, track down late payments, and make the work of getting paid become much much easier.
Are Your More Experienced Peers Telling You to? Especially the ones who are experienced in accounting or taxes? Take their advice when it comes to this, since they would know at what point your business might really need streamlining when it comes to handling its finances. Not just for efficiency but for tax purposes also.
If you say yes to at least two of the questions above, then an accounting software might be just what you need. In which case, we recommend one of these 5:
QuickBooks
QuickBooks is a general accounting software used by full time accountants and bookkeepers and the features they have translate well for small business owners. They also offer QuickBooks Online where you can subscribe and use the software entirely from your web browser.
Biztory
This local product is quite inviting to use with its colourful minimalist interface. If you're one who shies away from spreadsheets and columns, you'll welcome the bright colours and graphics-forward design of Bizstory.
Sage One
Sage One offers bank integration where you can link your online bank account directly to Sage One and each day your accounting records will be updated automatically without you having to do any importing or processing. Handy.
Financio
The only one specifically built for small and micro businesses, Financio claims their app loads in 3 seconds and that you can get your invoice sent to your customers in 1 minute or less. Financio can also help you share important documents, share and receive messages with customers or suppliers easily even if they don't use Financio.
Different softwares work differently and you may want to try them out first before using them full time. Thankfully all of them offer a free trial period where you can test out their features free of charge. Regardless of which software you end up using, look out for these essential features:
Automation. The programme should be able to automate certain tasks that you have to do regularly. It should also be able to update automatically like how Sage One can link to your online bank account.
Customisation. You want to look for a product that allows easy customisation of statements, forms, reports, screens, or even interface elements.
Interoperability. Chances are good not everyone will be using the same software you have, so it's super helpful if the reports and data the programme generates can be easily shared and generated with your suppliers, customers, or other members of your team when necessary.
Security. This goes without saying but if the software that handles your money is prone to being tampered with it's going to spell big trouble for your company.
Using accounting software can be a great way to improve efficiency and help you focus on the things that matter most: making your business better. Starting a business can be a daunting task but if you are prepared with the right tools and information, there is little to worry about. In fact, RHB's SME Knowledge Centre has a great pool of resources and advice you can use to help you find ways to manage your business better. Happy reading!
This article was brought to you in collaboration with RHB SME Banking.