When driving past a bank, there are times you may come across some car parks reserved for special customers. As you circle around the area looking for a spot to park, you're probably thinking, "How come those people get to park right outside the bank and I don't?" The answer is priority banking.
What is Priority Banking?
As the name suggests, priority banking (also called premier banking) is the kind of services, benefits, and privileges that a bank affords to particular customers.
Most banks that have a priority or premier banking facility set up, have dedicated counters, lounges, and staff to attend to these elite individuals the minute they walk through the door.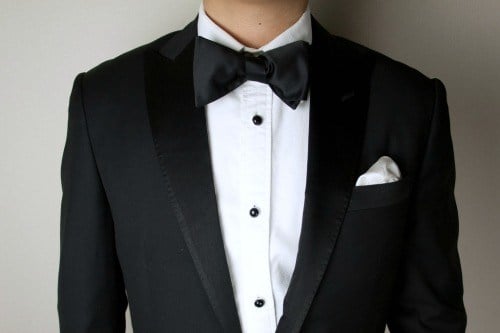 What Kind of Benefits do Priority Customers Get?
The first benefit you will notice all banks provide is a dedicated relationship manager to assist them with their banking needs, whether it's advice for investments, help with securing loans or managing their savings account.
Being a priority customer also gives the individual reduced preferential rates on transactions or in some cases, completely free of charge. For example, priority customers may enjoy a waiver on their international telegraphic transfers (TT) within its network or omission of cash withdrawal fees while overseas.
Selected banks also provide special foreign currency exchange rateson top of the fee waivers on international transfers.
At selected financial institutions, priority customers can expect to receive lower interest rates on home loans and personal loans as well as fee waivers for their credit cards as well.
On top of that, they would also enjoy certain lifestyle privileges which grant them access to premium airport lounges in other regions, special invites to events, shopping offers, and other exclusive deals.
Those Sound Great! How do I Get to be a Priority Customer?
Priority banking customers are usually invited exclusively by the respective banks. Sometimes, other priority customers can make a recommendation to nominate a person but will of course be at the discretion of the bank.
While each bank has a different set of criteria for eligibility, it usually requires an average sum of RM250,000 worth of deposits and/or investments. That means, if you have RM150,000 in some form of savings deposited in the bank, a combination of investments worth another RM100,000 should secure you that priority banking status.
So Why do Banks Have Priority Customers in the First Place?
How well a bank can run its operation depends heavily on how much cash the bank has to work with. Treating certain customers with special privileges is done to entice them to do more business with the bank, thus giving the bank more funds to continue operating and servicing all its customers.
The banking industry uses its financial knowledge to do this by offering advice, cutting down on paperwork, and generally holding the priority customers' hands throughout their financial dealings with the bank.
For example, a regular customer would probably look into a safe place like fixed deposits to generate a steady stream of interest earnings.
On the other hand, the priority customer might be pointed towards different financial tools and other options which require a bigger commitment as well as higher risk for better returns.
Helping their most cash-rich customers do business benefits both the customer and the bank. The customers get better service and their money gets manages better, and the bank in turn gets their business. It's a win-win.
If you fancy a crack at the high life, start saving up with an OCBC premier save account or a Hong Leong Bank premium savings account and build your way up to enjoy these exclusive priority banking benefits and the convenient parking lots every time you visit a branch. Have anything to add to this article? Do share your thoughts and ideas with us in the comments section down below!