Playing Monopoly makes buying a house look pretty easy. But in real life, it takes a lot more than some lucky dice throws and a simple exchange of coloured paper. While we've mentioned home loans, mortgages, and real estate-hunting tips in the past, we feel it might be useful to lay down the basic steps of buying a house, from seeing an ad in the classifieds, all the way to having the keys in your hand.
Step 0: First Off, You Probably Can't Buy One in Cash
Less a step and more of a general understanding you should have. Unless you plan to live in a wardrobe of some kind, houses are often too expensive to ever purchase just with the cash you have on hand. Much like how cars come with hire purchases, houses come with mortgages. A mortgage is when you take a loan from a lender (typically the bank) and pay them back in increments while they let you use the house until you finish paying it off. Now that you know this, you can start to…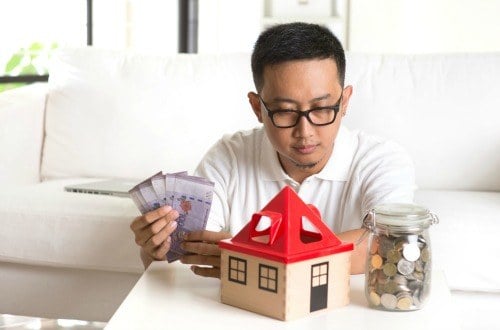 Step 1: Figure Out What Sort Of Property You're Buying
Freehold, leasehold, a landed property, a condo unit, and where it's located can all affect how much the lender is willing to loan out to you. Generally, the more usable and valuable it is for the lender in case you default on your loan, the better the deal you can get. Therefore, a freehold is better than leasehold, a growing township is better than a dead neighbourhood, and so on.
Step 2: Shop Around for the Best Mortgages
Now that you have an idea of what kind of house you want, you can start looking around for the best home loans that you can afford. Remember that lenders will look at your credit score too as a factor in determining how much interest rate to charge and how much to lend to you. Check out our tips on boosting your credit score to optimise the types of loans you'll get.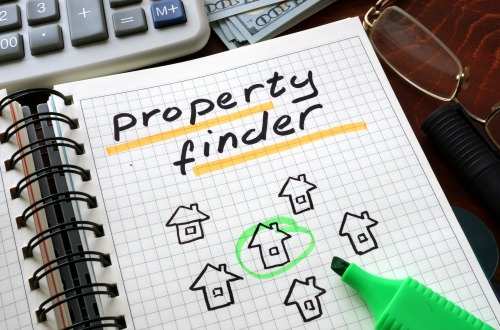 Also, keep an eye out for home loans that are specifically offered to first-time home owners. These loans would typically have names like "Rumah Pertamaku" or "My First Home". These loans have strict criteria attached to them which may not fit the type of house you want, but they offer lowered interest rates, lowered fees, more flexible tenure, and other perks that make it worth a look.
Step 3: Pick a Property
You can do this one of two ways: by enlisting the help of a real estate agent, or by sourcing out the properties yourself. Unless you already know exactly which house, down to the unit number, you will need to do some bit of research to find the right house that fits your needs. A real estate agent can help you do that. Don't be afraid to use their services since it costs you nothing until you sign with them. Keep in mind that they will charge a finder's fee or commission to the agent upon your purchase, which is typically an additional 2-3%.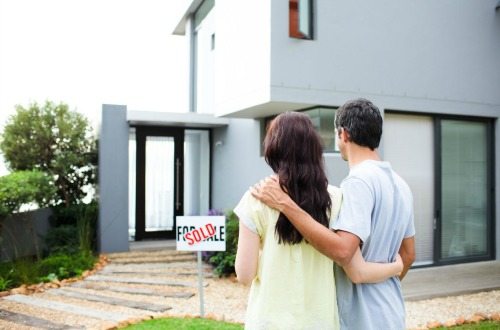 The alternative is to look around for properties yourself. Go to property expos, make friends in the development industry, or join some online discussion forums to really get a handle on where to go to get the best properties. This way takes a lot of work, but it does cut out the middleman and can be important experience if you plan to invest in properties yourself in future.
Step 4: Paperwork
Once you know which property to go with, the only thing left to do is the paperwork. The first part of it relates to ownership transferral. This part is done wherever the owner of the property sets up shop, which always involved some lawyer fees. A note on the lawyer fees: you can likely get your fees discounted if you ask nicely.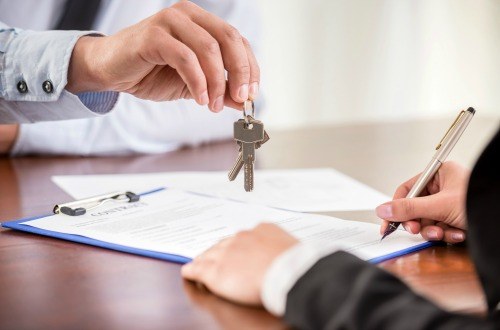 The other piece of paperwork involves the dealings of the loan with the lender. Bring your papers to the bank and follow through with the mortgage application. Once all this is done, you just need to wait for your state's Land Office to complete their paperwork, and the keys to your place will be in your hand in about 3 months.
There you have it. While these steps are indeed simple, doing them does take a bit of work. But at least now you know what to do, what to watch out for, and what to consider before buying yourself a brand new home. You can even go to our home loan comparison tool to check out the best mortgages in Malaysia that suit your needs! Have something to contribute to the article? Share your thoughts with us in the comments section down below!