We talked about how to know if your business is an SME and how to take advantage of SME loans, but what if you have a small to medium enterprise but can't (or won't) take out a loan? There are plenty of reasons you might want to finance your SME business without using a loan. Thankfully, there are many other resources for you to obtain funding for your SME business.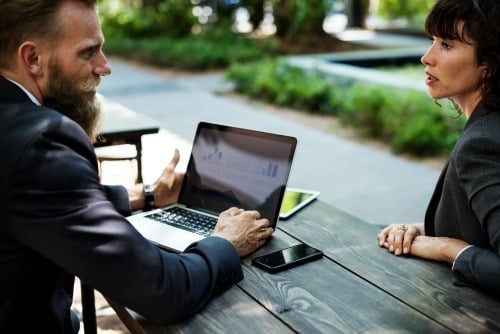 Grants
Quite a few government bodies and independent entities are willing to give out grants to help up-and-coming SME businesses get started. Grants are a good source of funding because you're typically under no obligation to pay it back. However, the catch is that they might not offer enough to cover your entire expenses. Also, grants are usually offered via competitions, contests, or under very specific guidelines. In the case of government grants, you may have to do some extra work and go through thick red tape in order to retrieve the funds promised to you.
Venture Capital
This the kind of funding that investors provide to new companies and SME businesses that they believe to have long-term potential for growth. What you can do to get this kind of funding is to approach a venture capital firm, submit your business plan and wait to see if they're interested in your proposal. They will then do an audit and see if your company is worth their investment. Another thing to remember about venture capital funding is that the investors will expect your business to complete certain milestones and give out their funding in stages. While investors aren't really looking for you to directly pay back their cash, they are looking to recoup their investments and expect your SME business to succeed so they can still be rewarded for taking a chance on your company.
Partner Up
If you're not keen on jumping through hoops or going through red tape, a quick way to get funding is to partner up with somebody who has enough capital to get your SME business going. This one is in some ways much trickier than the other methods since you need to already know someone who believes enough in your idea to be close partners with your business and who can also provide enough funds. Partnering also means you need to either give up half of the control over to your partner or else have your ideas and operations be shared with somebody who you might not entirely agree with. But it's still a good option if you're one who doesn't mind splitting the ownership of your SME business.
Crowdfunding
Another way to get your project funded is by channeling the power of your potential target market. Using the many different crowdfunding services available out there both locally and internationally based, you can pitch your idea to millions of people at once and gauge the attractiveness of your idea and get the idea funded at the same time. The catch here of course is in servicing your backers with incentives and selling your idea to millions of people at once. With this method, your pitch has to be really solid but if you do get complete funding, you're free to do with the funds what you wish.
Fundraising
A classic way to get funds is to literally just organise a fundraising event. If your business has a big social welfare element to it and you can get connected with people with deep pockets, this method might be worth exploring. Many people would be willing to donate their cash to a good cause, and if your company happens to be the way this cause is served, all the better for you and your SME business.
Of course, each of these methods come with their own pros and cons, but now that you're aware of them, you can choose which one suits you best. Our recommendation is to still try and get yourself an SME business loan since their terms and features are often the most attractive and it's the method that gives you the least hassle. Have anything to add to this article? Do share your thoughts and ideas with us in the comments section down below!