It's not unusual to have multiple banking accounts since banks typically offer different perks and interests that help you better manage your finances and grow your wealth.
However, if you, like many others, find yourself wishing to streamline your banking needs, you may consider reaping the benefits of sticking to just one bank for all your financial needs.
1. Save on Fees
When you own multiple accounts under a single bank (such as savings and current accounts, fixed deposits, and credit cards), you are more likely to meet the minimum required transaction amount which may qualify you for lower (or free) banking service fees.
Banks tend to value their loyal customers, so it wouldn't be too difficult to get annual fees, checking account overdraft fees, and monthly maintenance fees waived.
2. Build a Rich and Long-term Relationship
One of the main advantages of being loyal to one bank is that you'll build trust between you and your bank. This is mutually beneficial for you and your bank; you can trust your bank to manage your assets and finances, while your bank will trust you to meet your financial obligations.
Also, if you frequently visit a particular branch and have established a professional relationship with the bankers, you'll have the chance to enjoy the benefits of relationship banking. This gives you the opportunity to be eligible for multiple financial products in the form of 'special packages', which would usually include investments, cash management, fixed deposits, loans, credit cards, and more.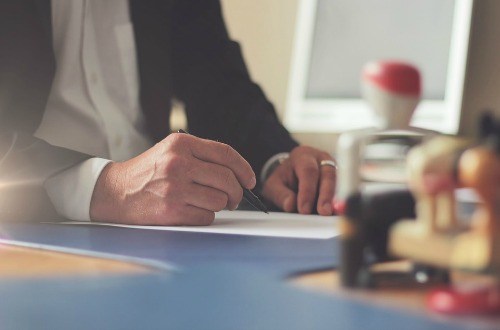 Some banks even offer tailored financial products such as credit cards, fixed deposits, and insurance that may have different returns or interest rates exclusive to these relationship banking packages. Besides, having a good relationship with your bank might earn you special treatments that go beyond a faster service.
Quite a number of banks in Malaysia offer relationship banking services, and Citi Priority by Citibank is a good example of an exclusive relationship banking service. It offers various banking product packages to suit your financial preferences, whether you're looking to invest and grow your wealth, get your dream home, or enjoy a worry-free lifestyle by having your accounts managed by their team of dedicated Relationship Managers.
If you're not already a Citi Priority customer, find out how you can sign up as one by clicking on the button below and enjoy personalised banking services, tailored just for you!

3. Get Faster and Convenient Banking Experience
When you have all your banking and financial accounts under one roof, it's a lot easier for you to manage your finances. You only have to visit one location (assuming you need to perform a physical transaction) or make a phone call to just one bank.
To take things further, stay on top of your finances even when you're on the go if your bank offers a comprehensive online banking service that you can access anywhere, anytime from your mobile phone. Take for example Citi Mobile App by Citibank – it lets you conduct everyday banking such as funds transfer, access to your account balances, pay bills, and even create your credit card PIN in real time wherever you may be.
Does your bank offer a versatile mobile banking app? If your answer is no, then maybe it's time to consider Citibank. If you're already a Citibank customer but still don't have the Citi Mobile App on your smartphone, just click the button below to start your download!

4. Enjoy Holistic and Personalised Wealth Management Solutions
One of the benefits of having your investments, savings, insurance, and other financial products under one bank is that it allows the bank to offer holistic wealth solutions that are aligned with your goals. Some banks will even go the extra mile by providing dedicated phone service lines, prioritised queue at the branch, and give you fresh intel on new banking solutions that fit your financial goals. Who doesn't enjoy the personalised and privileges in this day and age of our hectic lives?
Take for example Citigold by Citibank; as a member, your dedicated Relationship Manager, supported by a team of wealth planners and financial advisors, will provide insights and guidance on wealth solutions that will help keep you on track to meet your financial goals. You will also enjoy an array of exclusively curated lifestyle and premium banking privileges. Learn more about Citigold by clicking on the button below!

Identify Your Financial Needs
Sure, it might be tedious to close all your existing (and many) bank accounts and commit to only one bank – especially if one of your accounts serves as a salary account. What you can do is keep a bigger allocation of your money and assets under one bank and open an auxiliary account with another bank. That way, you can enjoy the benefits of being an exclusive customer from one bank while having the option to perform your banking with another – a win-win situation in our book.
Did you find this article useful? What's your best banking experience so far? Share your thoughts and experiences in the comment section below!