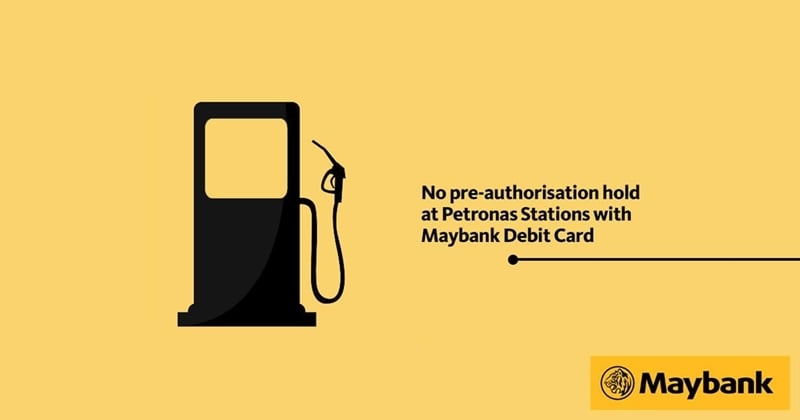 In an EDM sent out by Maybank today, the bank appears to remind Malaysians about the removal of the pre-authorisation hold when fueling up at Petronas using Maybank debit cards.
Instead of the usual release of the pre-authorisation hold that may take up to 48 hours, it is released immediately after the transaction is completed. This policy has actually been in place since July 2018, but with the balik kampung season well underway ahead of Hari Raya Aidilfitri, it seems a good time to remind Maybank debit card holders.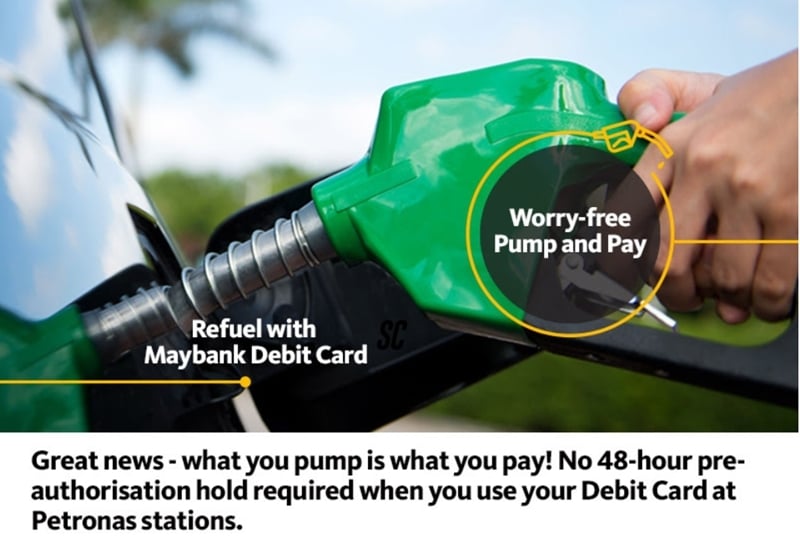 (Image: Soyacincau)
In fact, CIMB also has a similar policy in place for its debit cardholders, but has been in effect for much longer – since February 2017 – and also applied to Petronas stations only.
The pre-authorisation hold is actually a common practice among all debit and credit cards, as a means of verification that the card is active and has funds available. This amount is never charged on the cardholder, but merely put on hold until the transaction is posted by the petrol station and verified. But since debit cards put a hold on the cardholder's actual funds, it may be an inconvenience to hold the funds for so long.
While this is good news for those who pay with their debit cards, those who can pay with credit cards should check out our list of the best petrol credit cards in Malaysia, which offer cashback that could add up to one month's worth of fuel in just one year!